Jazz, regarded as "one of the United States' greatest exports to the world" by the National Museum of American History, is a genre unlike any other. 
Its rich history dates back to the 19th century and early 20th century, when it was conceived by African-Americans in New Orleans. By fusing West African musical influences with European practices, these pioneers developed a unique form of music that encouraged improvisation. Since then, a number of influential musicians, including Louis Armstrong, John Coltrane, Ella Fitzgerald, and more recently, Snarky Puppy, have emerged and infused jazz with his or her own distinctive flavour. 
But jazz did not remain confined to the United States. The genre slowly started to gain traction around the world following its ascent in the United States and eventually arrived in Singapore after World War II. 
The famed Soliano family, which included Jerry Soliano, Alfonso Soliano, and their nephew Louis Soliano played an instrumental role in shaping Singapore's jazz scene in its early days. 
In the following decades, more jazz musicians came to the fore and made important contributions to the local music scene. Veteran jazz pianist and composer Jeremy Monteiro's career began in the 1970s, while pianists Mei Mei Sheum and Joshua Wan emerged in the 1990s. The 2000s and 2010s saw the rise of pianist and composer Chok Kerong, vocalist Alemay Fernandez, and more.
Today, a growing problem musicians here are faced with is the waning interest in jazz music among Singaporeans who might not find the genre as appealing as others. This, along with the effects of the COVID-19 pandemic, has made pursuing jazz as a career a challenge. Yet these "jazz migrants", as dubbed by Jeremy, have remained steadfast and are determined to keep the flame of jazz burning by educating listeners about this rich style of music through their creations.
This UNESCO International Jazz Day (30 April), Jeremy Monteiro, Mandarin jazz singer Joanna Dong, and rising vocalist Siti Nur Iman shared their jazz journeys and discussed the importance of keeping jazz alive in Singapore in an interview with Hear65.
---
A special connection to jazz 
Every jazz musician's journey begins with a special encounter with jazz music, and Jeremy, Joanna, and Iman's are no different. Intrigued by the genre and the ways in which its practitioners expressed themselves, they chose to step into the realm of jazz — a decision that would change their lives forever. 
Jeremy, known as Singapore's King of Swing, recalled getting into jazz when he was just 13 and deciding to pursue music full time after completing his studies in classical music just three years later. After playing at the Country Club Hotel for a year, he was appointed as the bandleader at the then famous Club 392, where he performed alongside Rahim Hamid and his daughter, Singaporean music legend Rahimah Rahim.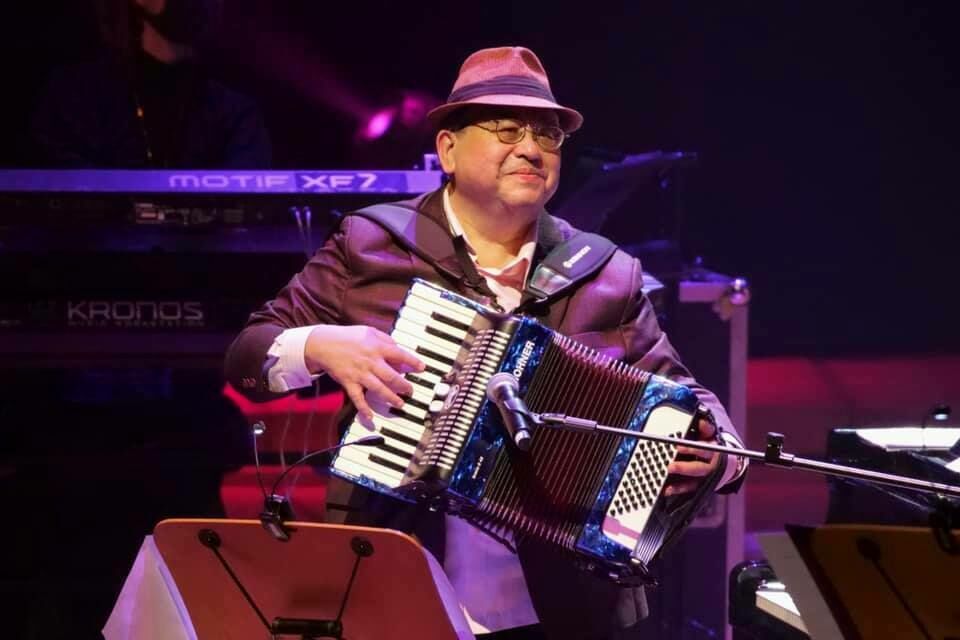 Homegrown veteran jazz pianist and composer Jeremy Monteiro (Credit: Jeremy Monteiro Facebook)
Not one to restrict himself to just one style, he has explored a variety of sounds — from fusion/contemporary to straight-ahead jazz and even bossa nova — in his decades-spanning career. 
The 60-year-old has also been a session pianist on more than 300 pop albums and won an accolade for a classical-folk orchestra composition, but to him, jazz is where he feels most at home. He shared: "My face to the public and my favourite form of expression is jazz." 
For Joanna, 39, a Lindy Hop dance performance at an edition of the Chijazz jazz festival was all it took to pull her into the world of jazz. Following that, she went on to join the National University of Singapore (NUS) Jazz Band and compete in the second season of Sing! China as part of Jay Chou's team, eventually finishing the competition in third place.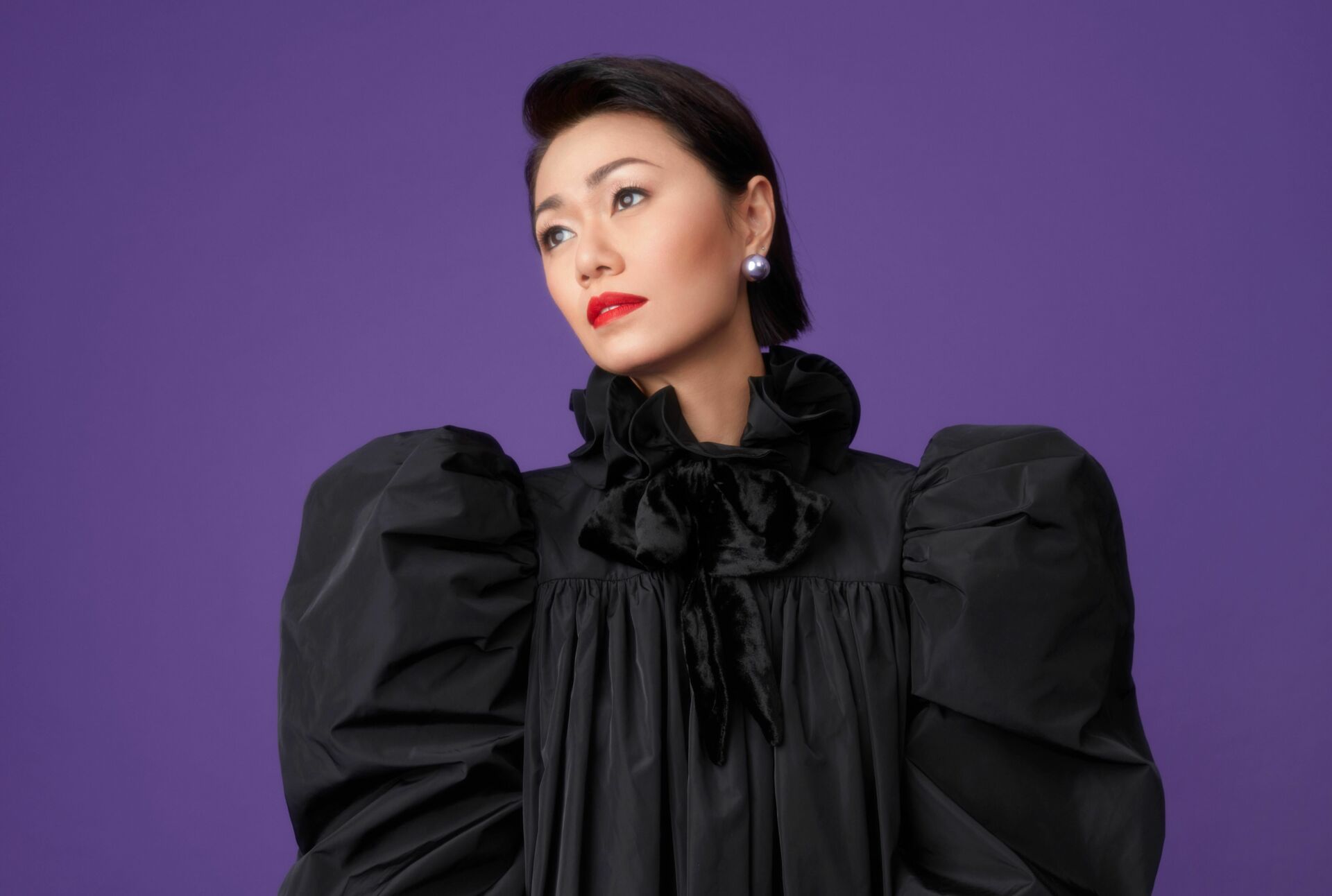 Chinese jazz vocalist Joanna Dong (Credit: Joel Low)
To the Chinese jazz vocalist, whose "jazz-pop" style blends jazz traditions with pop aesthetics, jazz is the "spirit of respectful irreverence".
"Whether in my relationship to the other musicians, or to the source material, or to the audience, it requires constant communication, and negotiating between respecting those relationships, and asserting my personal expression, explained Joanna.
Iman, also an NUS Jazz Band alumnus, fell in love with jazz after joining the group early on in her university stint. The 23-year-old's style is reminiscent of those used by big band singers such as Judy Garland and Helen Forrest, whom she counts among her biggest influences, and includes techniques brought over from her musical theatre experiences.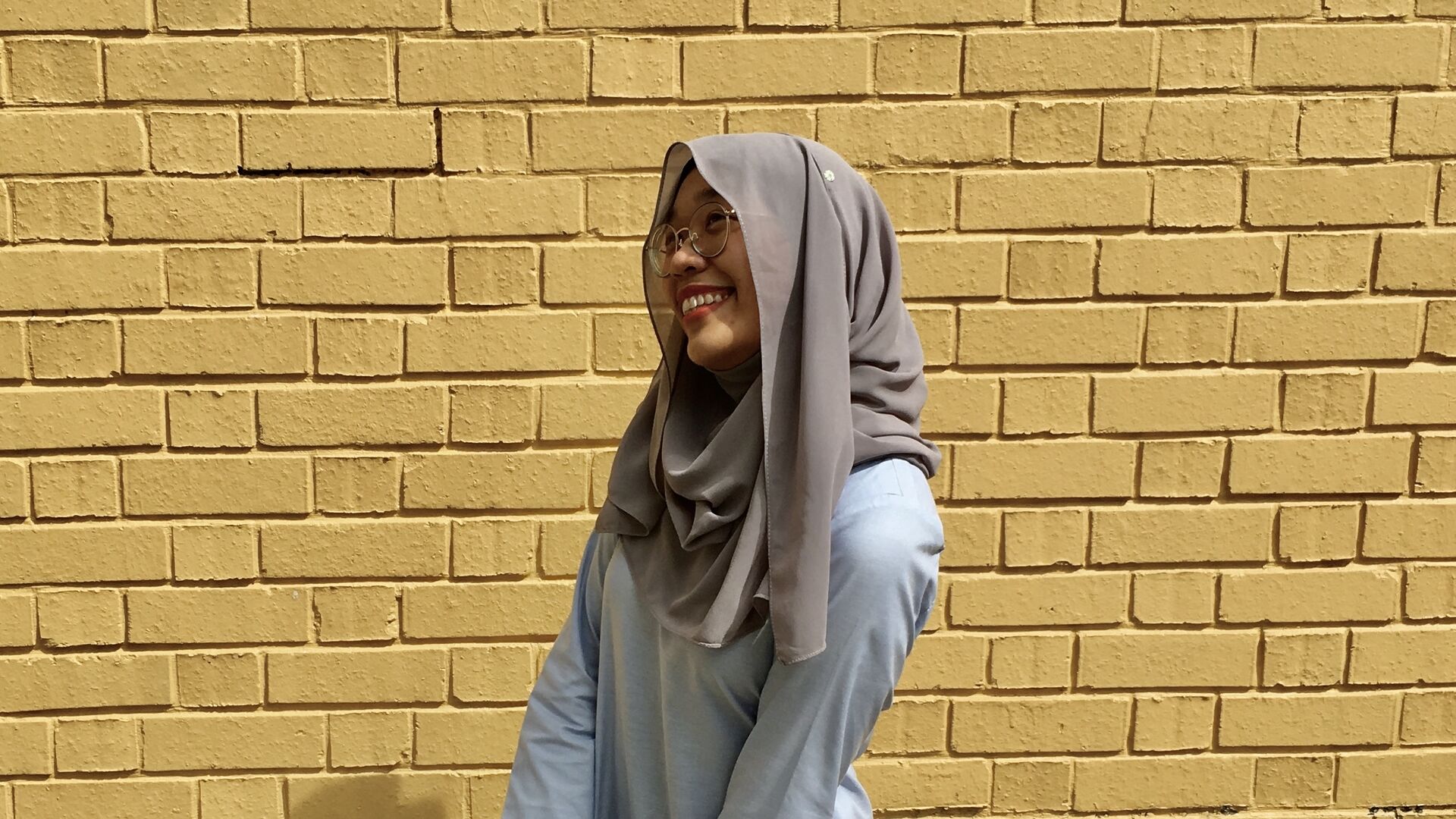 Rising jazz singer Siti Nur Iman (Credit: Siti Nur Iman)
"Jazz is music that comes from the soul. You learn so much about people and what they have to say when you play together, even if you're complete strangers! It's music, but really, it's a language," shared Iman, who is also part of the jazz trio The Sugar Bees.
---
Part of a close-knit family
Upon entering the local jazz scene, artists quickly discover that they are not alone. They are welcomed with open arms by musicians who share their passion for jazz and are eager to support them in their formative years. Members of this tightly-knit community spur each other on amid hardships and push each other to become better musicians.
Iman, who was invited to perform alongside Jeremy, Louis Soliano, Melissa Tham, and Alemay Fernandez at IMC Live Global's AL!VE Vol. 2 in January this year, was touched by the support that she has received from her jazz seniors. 
"Everyone is so warm and always so willing to help, share, and learn from each other. We go to each other's gigs and show support for each other's ventures through social media, too. As a newcomer to the scene, I am deeply in awe at how warm and inviting the local jazz community is and has been to me," said Iman.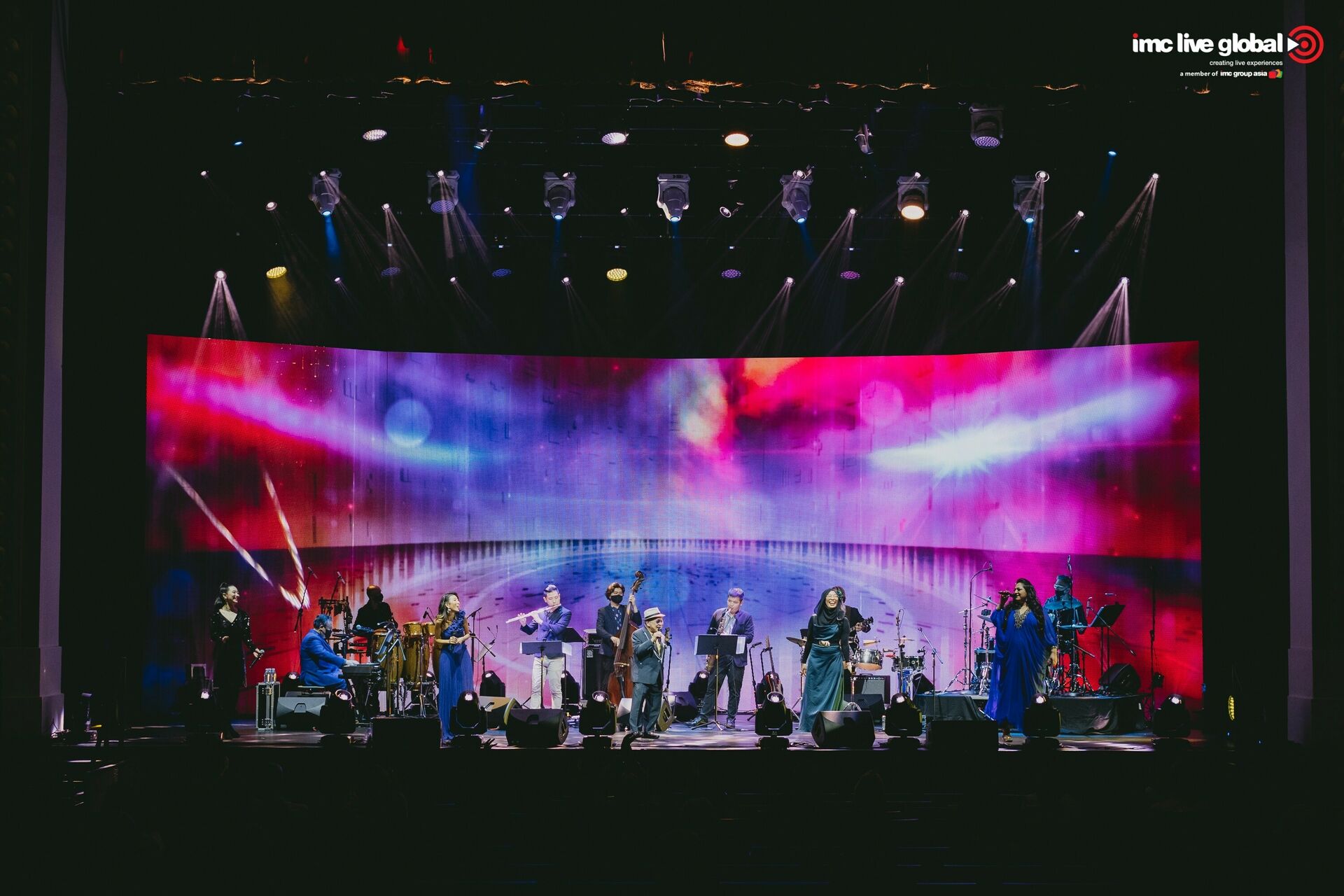 Iman (second from right) performing alongside Jeremy, Alemay Fernandez, Louis Soliano, and Melissa Than and IMC Live Global's AL!VE Vol. 2 (Credit: IMC Live Global)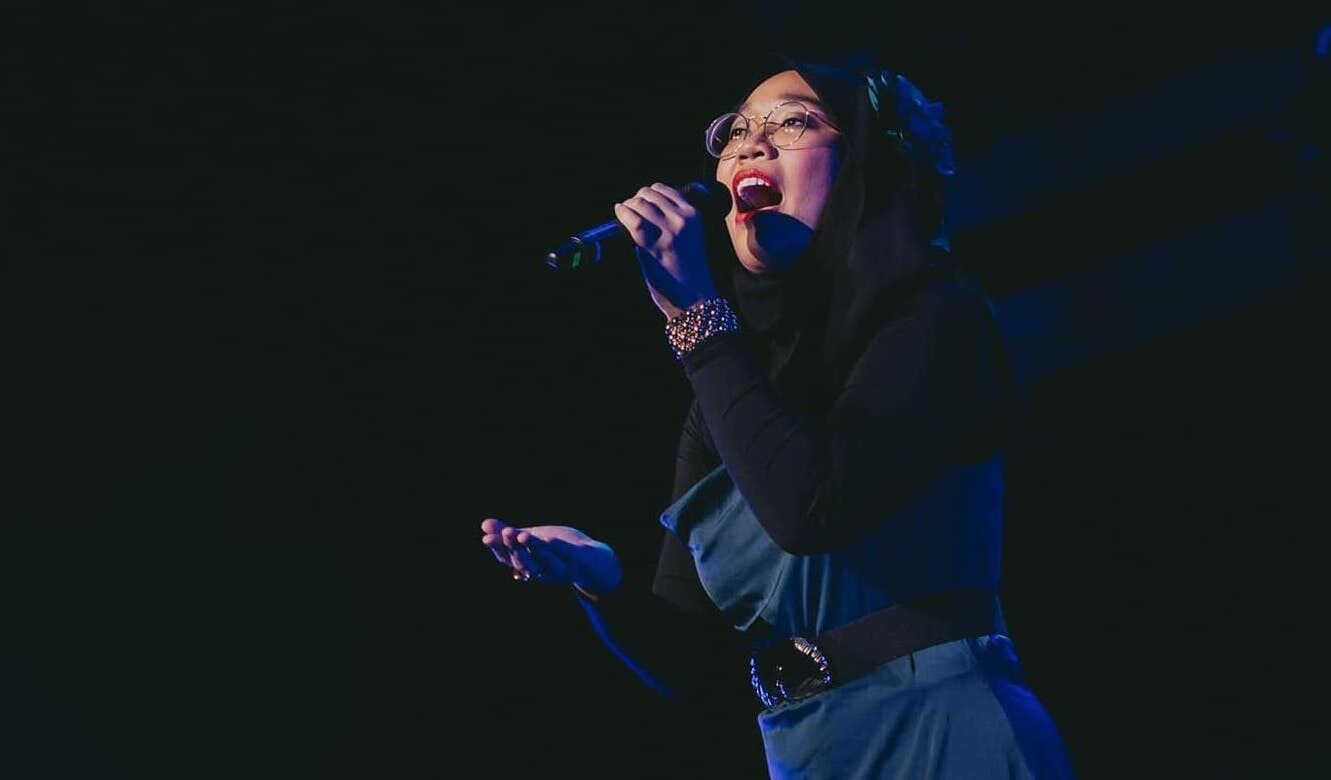 (Credit: IMC Live Global)
Joanna offered a similar description of the local jazz scene, calling it "small, but warm and supportive". She elaborated: "If you had attended any live jazz gigs prior to COVID-19, you'd realise that very often, more than a third of the attendance would be made up of other musicians. Experienced musicians often generously share everything from technical tips to life advice with younger ones. In return, the youth inspire us and continue to raise the bar for musicianship." 
To Jeremy, the jazz community is irreplaceable and much more than just a group of musicians who practise the same genre. He shared: "The jazz musician fraternity is like a family. We are close. There are disagreements sometimes, but on the whole, the community is like a family."
He continued: "I think of Alemay Fernandez, the singer who always tries to bring the jazz family together during birthdays and often posts about the gigs of other musicians other than her own."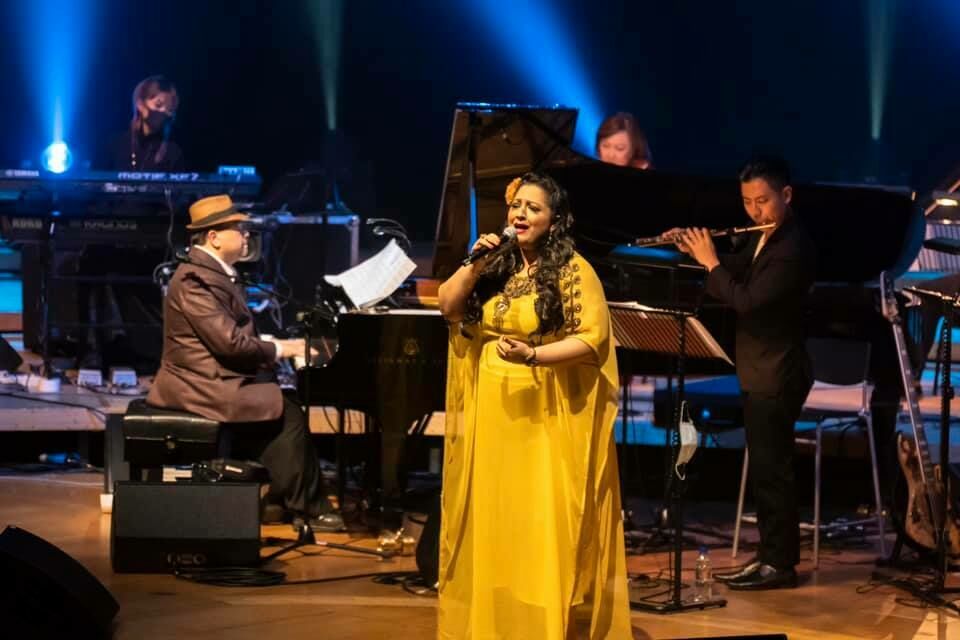 Jeremy performing alongside vocalist Alemay Fernandez (Credit: Jeremy Monteiro Facebook)
---
Perseverance, a part of jazz's DNA
However, the path taken by jazz musicians in Singapore isn't always a smooth one. While pursuing jazz, they are almost certain to encounter roadblocks, some more difficult to get around than others. But with their unwavering love for the genre, these musicians have persevered and continued to illuminate the music scene with their works. 
One obstacle that jazz musicians here have to contend with is dealing with the pre-conceived notions that some might harbour about jazz. 
"I think some audiences think of jazz music as very "atas" or very "cheem"; hard to understand or appreciate. However, the historical origins of the music could not be farther from that," explained Joanna.
Joanna added that it does not help that some artists have begun to develop negative attitudes towards this group of listeners. She said: "Unfortunately, some musicians also feel that mainstream audiences don't appreciate the music because they lack taste or sophistication."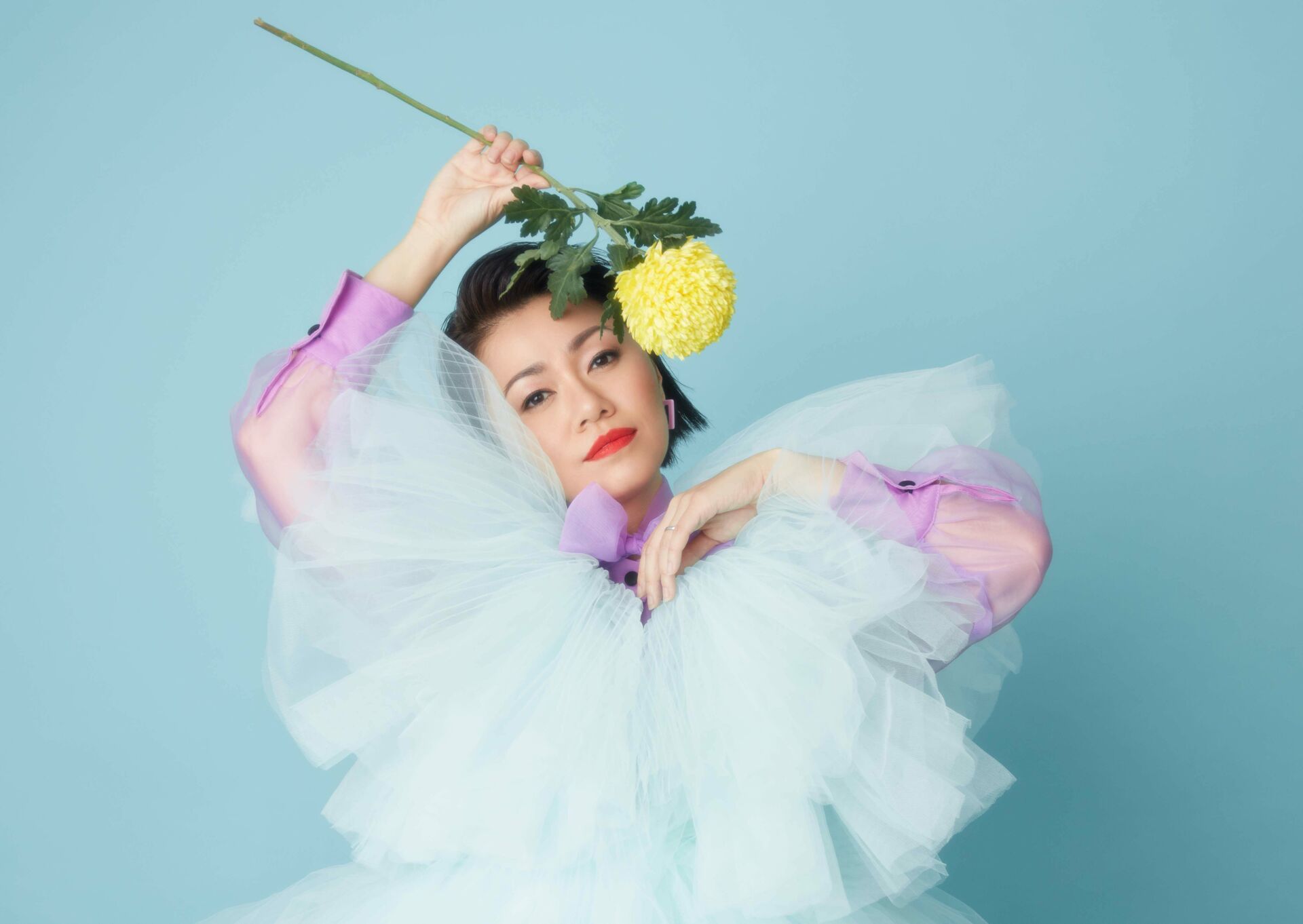 (Credit: Joel Low)
Iman agreed that the notion that jazz is "complex" and "inaccessible" is a common misconception, adding that this might cause some to have second thoughts about attending jazz performances. 
She and Joanna also concurred that musicians can try to bridge the gap between themselves and those who are unfamiliar with jazz by making some tweaks to their performances. 
According to Iman, jazz musicians can also double as educators. She suggested: "I learnt from the amazing Alemay Fernandez [that I can] help [to] educate the audience at shows with newer crowds by providing a brief history or context of the tunes makes the show a little more accessible. Other than that, trust in the music and it will speak for itself."
For Joanna, striking a balance between her audience's needs and what excites her is key. "If necessary, I will compartmentalise - I have a repertoire of songs that are arranged more for popular consumption, but I also make sure I put resources aside for personal projects that are more self-indulgent," explained the singer.
Meanwhile, Jeremy, who serves as the Jazz Association (Singapore)'s (JASS) executive director and music director, believes that continuing to elevate jazz is the way to go. 
"At the JASS, our work is to lift the jazz scene by helping to lift the level of jazz to higher levels of excellence and working in youth development. I try to concentrate on the positives and try to choose where to spend my energy since I am now 60 and in the last few laps before I maybe slow down slightly, shared Jeremy.
He added: "My new album Live at No Black Tie has received positive reviews globally and so I hope that this will help lift my personal career along with what I do for JASS."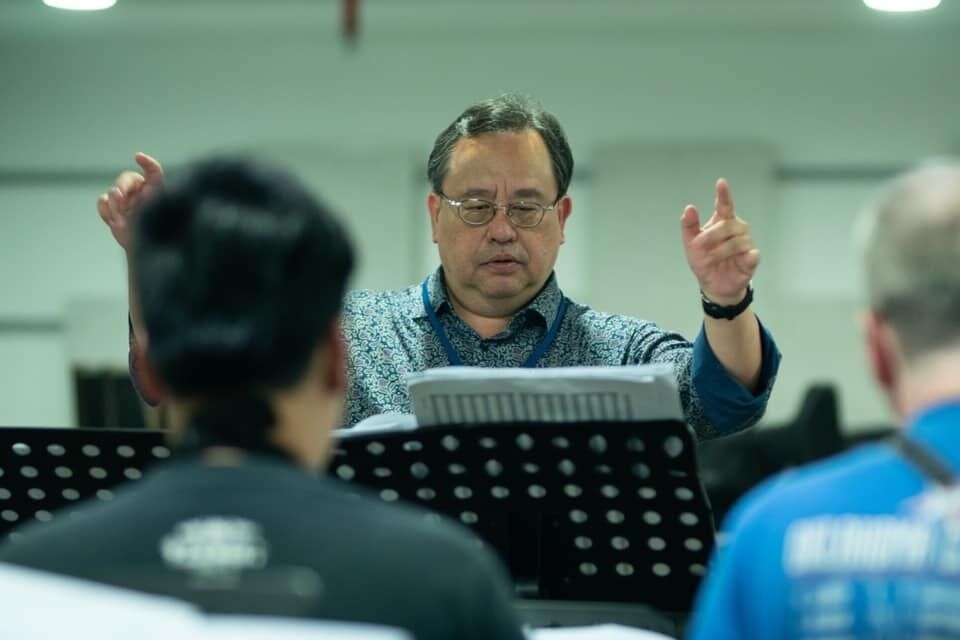 Credit: Jeremy Monteiro Facebook
Recently, local jazz musicians have also had to contend with the challenges brought about by the COVID-19 pandemic, such as the lack of interactions during performances — an important aspect of jazz.
Jeremy, Joanna, Iman, and several other artists were quick to adapt, migrating their performances to the digital realm.  
Knowing that digital gigs would be different from in-person ones, Iman changed her approach towards performing. She said: "[I adapted by] singing intimately rather than showily; dedicating more time for reading live comments and interacting with the audience in between songs."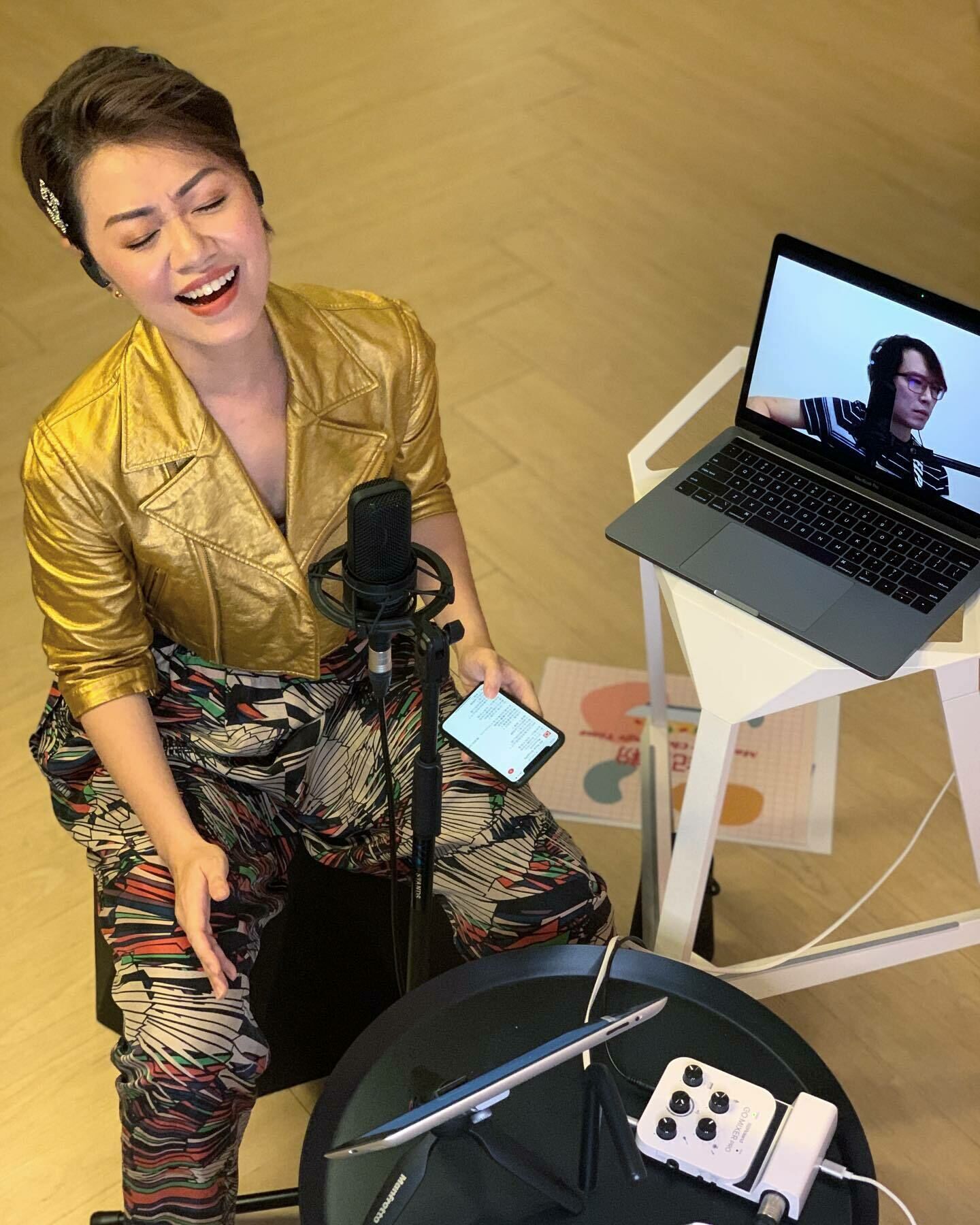 Joanna recording a virtual show amid the pandemic (Credit Joanna Dong Facebook)
Joanna recalled how she and her peers overcame the initial difficulties that came with going digital: "Some of us managed to play music by physically compensating for the lag over the internet. It is far from ideal, but we kept playing. Others, like my pianist (Chok) Kerong, experimented with nascent technology such as JackTrip, and managed to achieve a pretty good level of synchronicity playing over the internet. Maestro Jeremy Monteiro has also led JASSO into a year of very prolific digital streaming concerts." 
"Jazz musicians are no strangers to struggle and challenges. In fact, it is in the very DNA of the music itself to thrive in the face of hardship."
---
Spreading the love of jazz
During their journeys in the jazz world, jazz musicians also serve as ambassadors of the genre that they have come to love. Having experienced the wonders of jazz, their goal is to kindle an interest in jazz in those who have yet to be exposed to it. 
JASS is one such organisation that is leading this endeavour. Under the leadership of Jeremy, it has educated people about jazz, pushed for jazz excellence, and conducted numerous outreach programmes targeted at new listeners. One such programme was 2020's Jazz Appreciation Talk — A Brief History of Jazz, in which Jeremy and other musicians explored jazz's evolution through the years. More recently, JASS organised a series of virtual workshops as part of the Lion City Youth Jazz Festival (LCYJF) 2021. Hosted by prominent international musicians, the workshops covered topics such as improvisation and the differences between a big band and a small ensemble. 
Since its inception in 2016, JASS has also provided artists with opportunities to showcase their works through concerts such as JASS@Home: Celebrating UNESCO International Jazz Day 2020 (Singapore Edition), JASS@Home: Two's A Company, and the annual LCYJF Finale Concert.
Jeremy at the Finale Concert of LCYJF 2021 (Credit: JASS)
Jeremy said: "I am blessed to be involved with JASS because it has given me and my board members and colleagues a way to formally make a difference, in terms of growing the scene and supporting musicians with projects.
He added that JASS's programmes have also helped to extend the reach of local jazz artists beyond Singapore's borders. "We have live-streamed to great success with more than 110,000 views on Facebook from JASS on one show and more than 210,000 views on my own show, so we have started to bring Singapore Jazz to the world in this way while we have to stay away from touring," shared Jeremy. 
As observed by Joanna, the efforts of these jazz champions are starting to "pay off slowly but surely". She cited the introduction of jazz into the O-Level syllabus for Music Elective Programme (MEP) in 2019 as one of the indicators of their success.
---
The pride of Singapore
Not individuals to settle for anything less than excellence, homegrown jazz musicians hold themselves to high standards. As a result of this, they have not only pushed the limits of jazz here but also brought pride to Singapore.
Louis Soliano and Jeremy are examples of jazz musicians who have put Singapore on the world map. Louis has performed alongside music icons such as Billie Daniels and Matt Monro while Jeremy was the first Southeast Asian musician to release an album under the renowned jazz label Verve Records.
These musicians have also, through their works, elevated the standards of local music as a whole.
Iman said: "The strive for authenticity in the local jazz scene is something that I deeply admire, and that all Singaporeans should know about. We've got absolutely fantastic musicians — Chok Kerong, Aaron James Lee, and Benjamin Poh, to name a few—who work so hard to create music that is as authentic as it comes, and that in itself is so precious to the local community, which is in many ways very distanced from the masters in the US. Not to mention, the abundance of wonderful original compositions that the local community has put out alone is also something to be immensely proud of."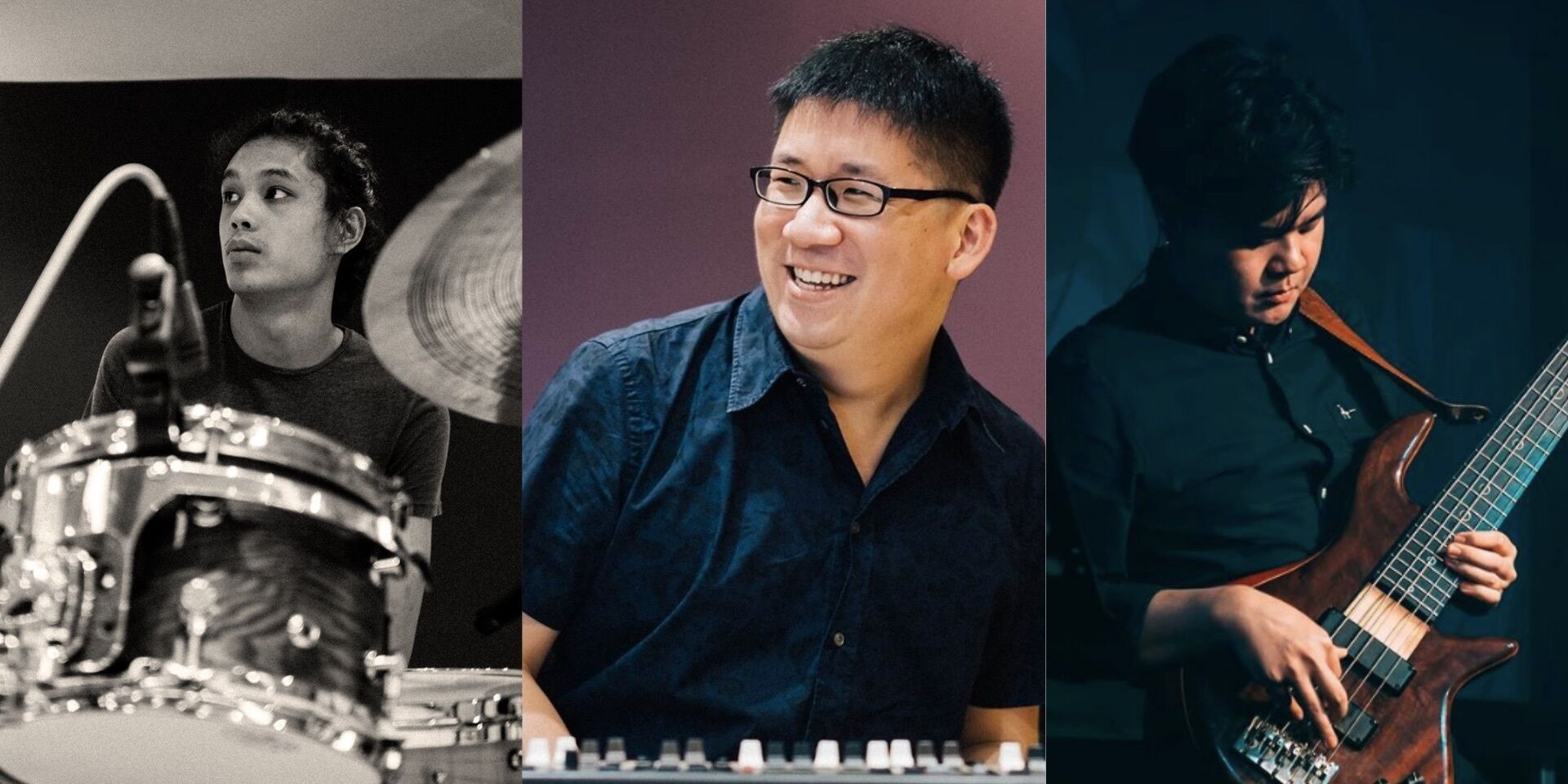 From left to right: drummer Aaron James Lee, pianist and composer Chok Kerong, and bassist Benjamin Poh (Credit: Aaron James Lee Facebook, Chok Kerong Facebook, Benjamin Poh Instagram)
Joanna was in agreement. She shared: "The greatest achievement is the standard of music itself! I attended a performance by Chok Kerong, Benjamin Poh and Aaron James Lee recently at the Esplanade — it was not only a showcase of their respective technical abilities, but also was soulful and moving. I understand that as a nation we are pretty obsessed with accolades, but I also think that as we become more self-assured as a populace, we can start to rely more on our internal compasses to guide us on what is worthy, rather than rely on external validation." 
---
---