KIRI, kotoji, and Marian Carmel will raise awareness about mental health through their music this October. 
On 20 September, it was announced that the Singapore-based artists will each be contributing a mental health-themed single to a forthcoming collaborative EP titled "My Safe Place".
KIRI's R&B number 'Get Well Soon' is slated to be released on 4 October while kotoji's electronic and dream pop track 'Survive' and Marian Carmel's folk-pop song 'Wish That I Could Tell Me' will be unveiled on 5 and 6 October respectively.
A joint initiative between AOR Global, Starpop Philippines, and Singapore's Where Are The Fruits, the EP, which is scheduled to be launched in its entirety on 7 October, will also feature tracks from Filipino singers Trisha Denise and LU.ME.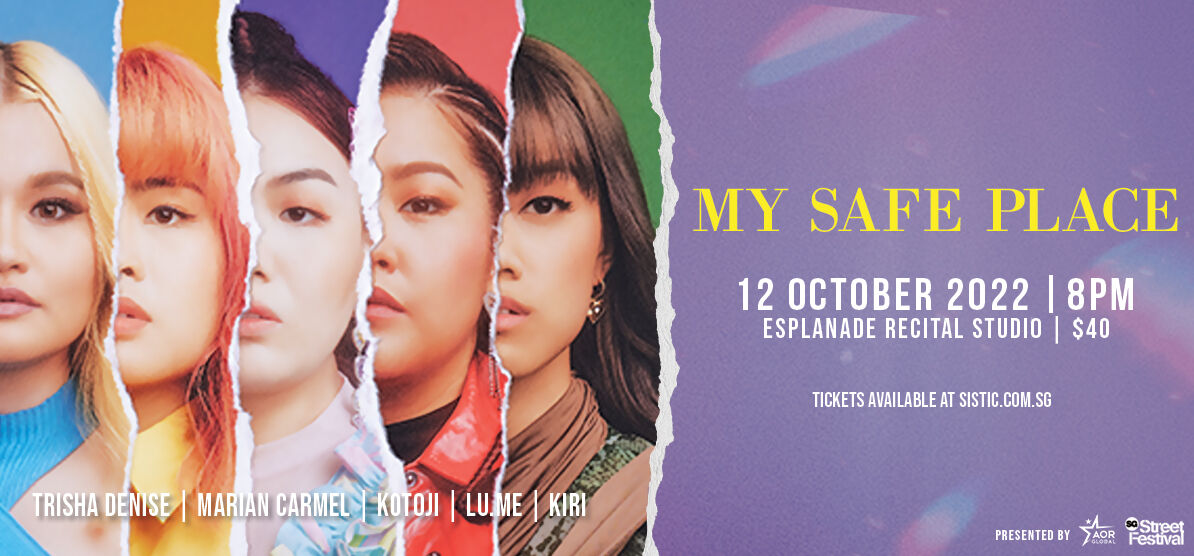 The project's five featured artists will also headline a charity concert at the Esplanade Recital Studio on 12 October. Named "My Safe Place Concert", the event will celebrate the EP's launch and serve as a fundraiser.
Part of the proceeds from ticket sales will be used to support Singapore Street Festival's mental health initiatives while a portion of the revenue from digital streams will be donated to non-profit organisations Shan You, Samaritans of Singapore (SOS), and Bantay Bata 163.
Tickets to My Safe Place Concert are available via SISTIC for $40.
---