"Without music, life would B flat." That is the slogan of a t-shirt that 10-year-old Nathanael Koh proudly wore, as he spoke to us in an interview after his first digital presentation, Imprint.
Juggling his studies, alongside his flourishing career as a composer, Nathanael is a triumphant musician and student who has successfully won and continues the fight for excellence. "It is not enough to try, but rather to push myself to the limits, and say "I must do it!", he stated, attributing the tried and tested lesson to his music teachers.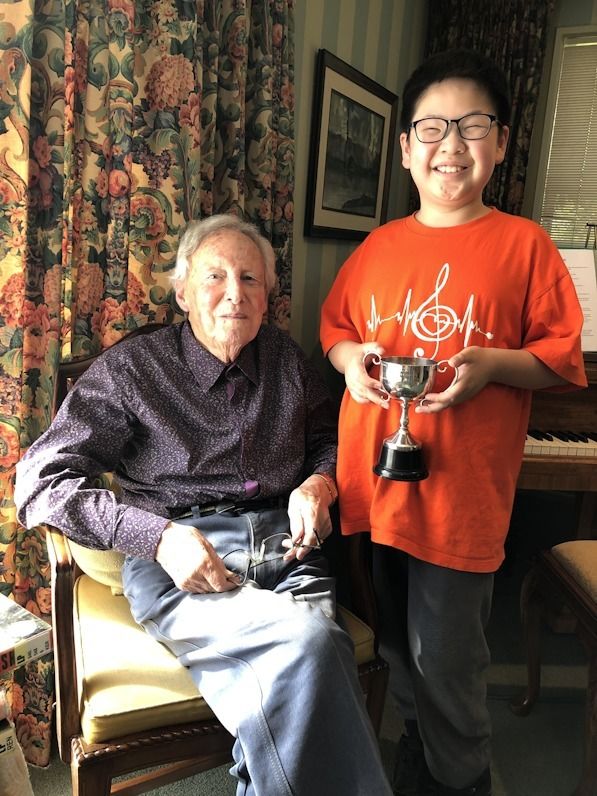 Nathanael with Mr Eli Gray-Smith
Imprint, one of a two-part series performed by the Kids' Philharmonic, wrapped up on 1 November with three of Nathanael's pieces performed. Consisting of two solo harp compositions, 'Raindrops Nocturne' and 'Tuesday Reflections', as well as one string ensemble, 'Enchantment', Imprint will soon be followed by 傳承, to take place on 12 December, 8PM. 
It will see the remaining two of the music prodigy's creations performed, an oboe and piano duet 'The Circus Suite', and a string ensemble, 'Der Held'. Like Imprint, 傳承 will be live streamed on Facebook, featuring performances of other compositions such as 'Separation of the Newly Wed', 'Spring Rain', and more.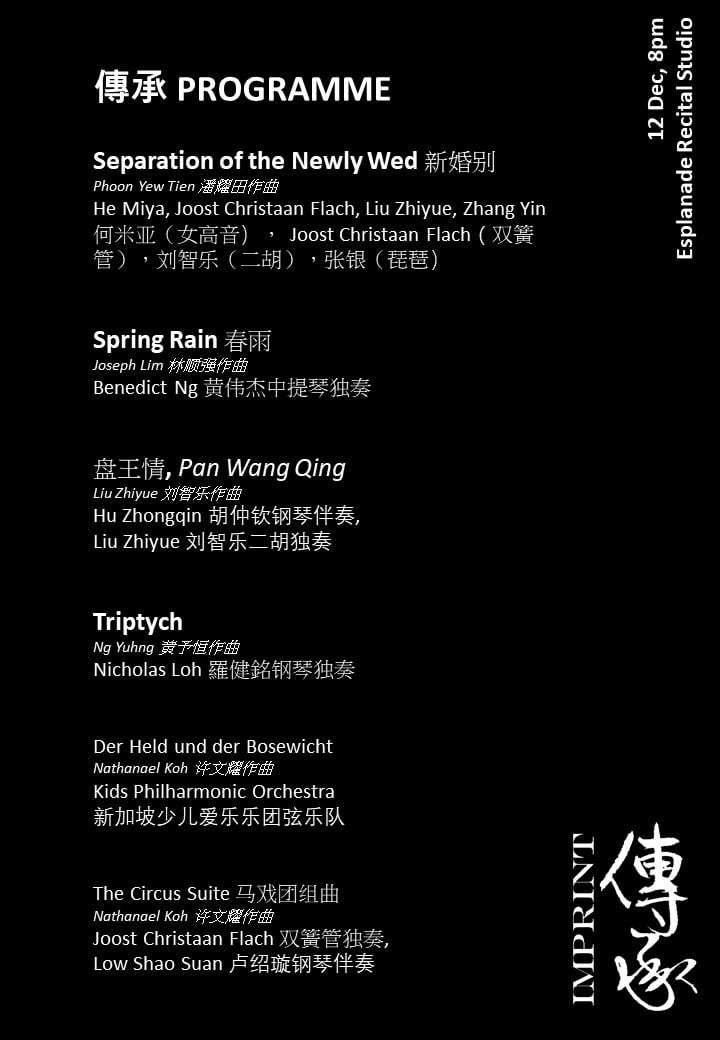 Programme poster for 傳承, 12 December, 8PM
In time before the showcase of his next compositions, Hear65 caught up the youngest composer-in-residence at the Kids' Philharmonic to find out what he's been up to after our last interview with him in October. 
"My three favourite subjects are music, mathematics, and chemistry," he said, holding on to some books. "I'm also taking physics exams… I don't really like it." 
In his free time, Nathanael also indulges in creating art in the form of whimsical instrument inventions, including an extension of the base oboe downwards, and "compound clarinets", which operate on two heads. 'Mutation', his recent composition based on the coronavirus situation, has also been recently awarded as Finalist in the UK Commonwealth Composition Challenge in 2020.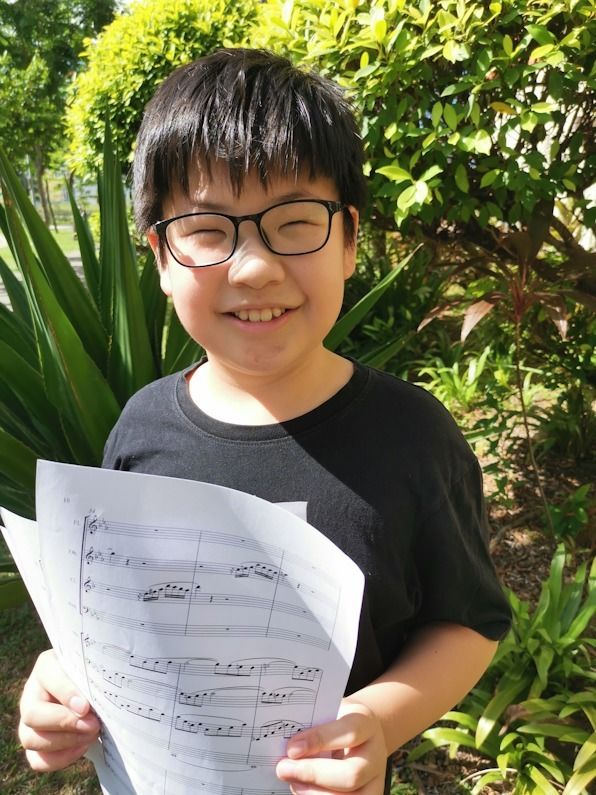 Watch our video with Nathanael here, where he walked us through his perspectives of music, his success, hobbies, favourite foods, and more:
 
Tune in to the final concert of Imprint & 傳承 on 12 December, 8PM, on Facebook here.
---
---