The winner of this year's Juara Mic Junior has been revealed.
After three months of exhilarating performances and rounds of competitive challenges, the search for the next "juara" (champion) has ended with ten-year-old aspiring star Sarah Alia emerging as the final winner of the Malay children's reality singing competition.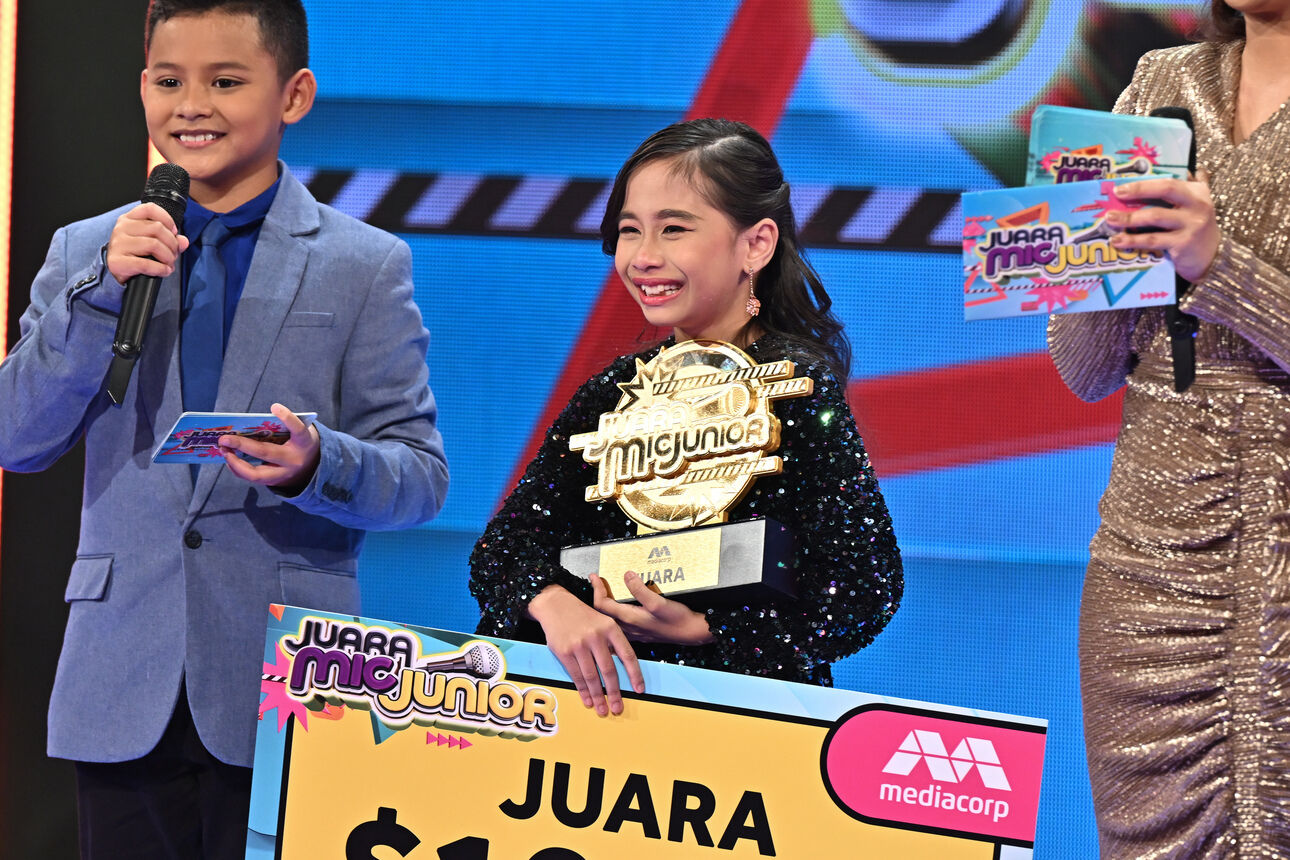 In the show's highly-anticipated finale, Sarah showcased her vocal talents by delivering a riveting solo performance of 'Kisah Hati', impressed audiences with her acting prowess in a group acting challenge with guest artists Farah Lola and Hans Hamid, and stunned judges with 'Dimana Dimana' in the show's final duet performance round together with guest singer Azra Zulaikha.
 

 

View this post on Instagram

 
Sarah shared: "This is the first competition that I have participated in, and I am overjoyed to be crowned the winner of Juara Mic Junior. I am beyond thankful for the motivation and support from my family and friends, as well as the guidance from the judges, mentors and trainers who had helped me improve my skills throughout this journey.
She added: "I have enjoyed my time on Juara Mic Junior and am excited to further my training. One day, I hope to excel as a singer and actress who can put smiles on everyone's faces."
Fans can now relive the exciting second season of Juara Mic Junior and view digital-exclusive content on meWATCH and Mediacorp Untukmu's Instagram, Facebook, and YouTube channel.
---