On the 24th of March, Singapore's COVID-19 Multi-Ministry Task Force announced that from the 29th of March 2022 onwards, live performances will not be restricted to just concert venues any longer. 
 

 

View this post on Instagram

 
"Live performances will be allowed to resume at all venues, including F&B establishments. We will also allow the screening of live broadcast programmes at these establishments, and outdoor live performances and busking will be allowed to resume," said Minister Lawrence Wong, who is part of the Multi-Ministry Task Force.
Audiences will also be able to return to some strokes of pre-pandemic normalcy, as Wong continued to share: "We had also previously taken a strong position against such group vocalisation activities like mass singing, because of the higher risk of transmission."
"But given that we are now in a different position, we will start easing this restriction. So long as masks are worn throughout such activities, we will allow for congregational singing, cheering by audiences or participants at events, as well as singing in general settings including our schools."
As of reporting, there has been no word on whether audiences will be able to stand throughout performances yet.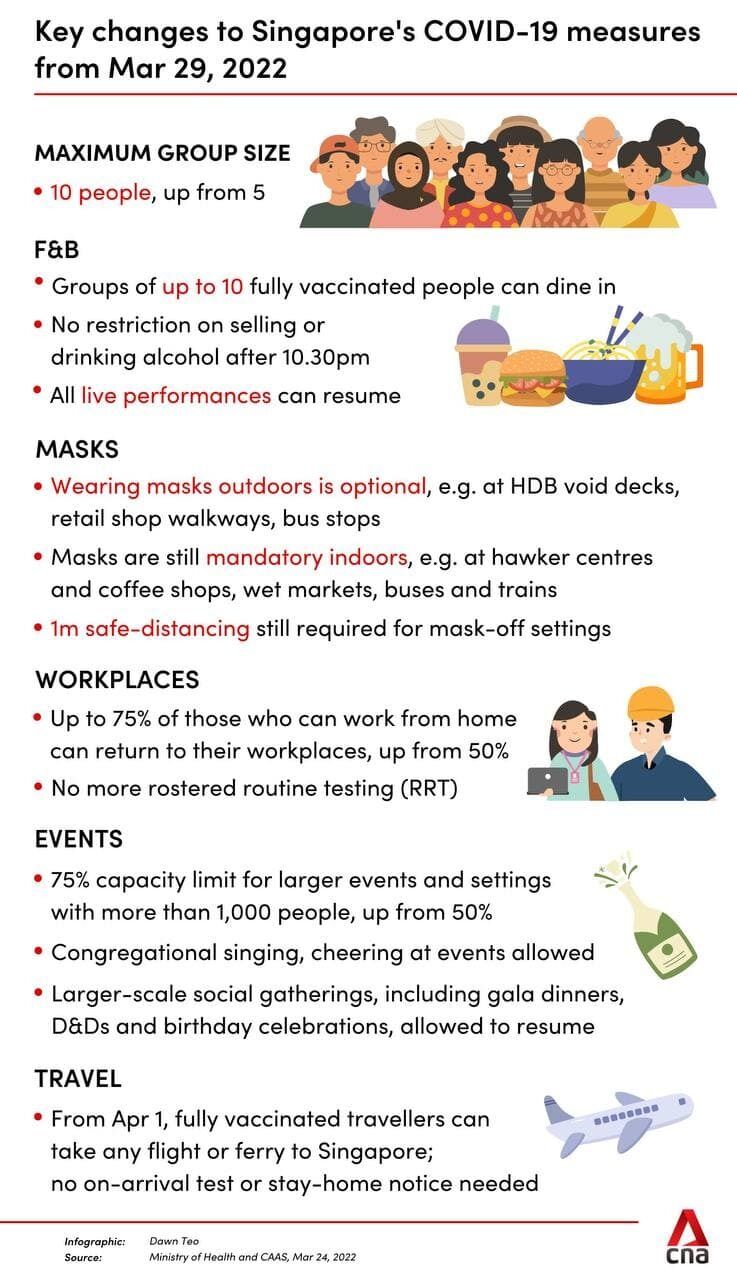 These changes come after further restrictions of COVID-19 were relaxed, including the increase of group sizes, capacity increases to 75% for certain venues, and non-mandatory mask wearing outdoors. The easing of restrictions of Singapore's nightlife sector specifically are still in place.
"There is one more area which we are looking into, and that is the safe resumption of nightlife businesses and that includes bars, pubs, karaoke establishments and nightclubs," declared the Minister of Finance.
"These are activities with higher risk of transmission, and it is also generally more difficult to comply with the prevailing SMM (Safe Management Measures) 1 to 5 in these settings. So, the agencies are still looking into resumption of activities in these areas and they will provide an update on the reopening of the nightlife sector in the coming weeks."
---
For more information on the easing of current restrictions, watch the full address below.
---