Subsonic Eye is back!
Alongside their upcoming third album Nature of Things, the Singapore noise-rock act also has a concert lined up for their fans. Entitled 'A Field Guide to the Nature of Things', the concert is slated to happen on Saturday, 6 February at 7:30 PM at the Esplanade Concert Hall, 
Tickets for the concert are priced at $25 and are available for purchase via Esplanade's website starting on 6 January.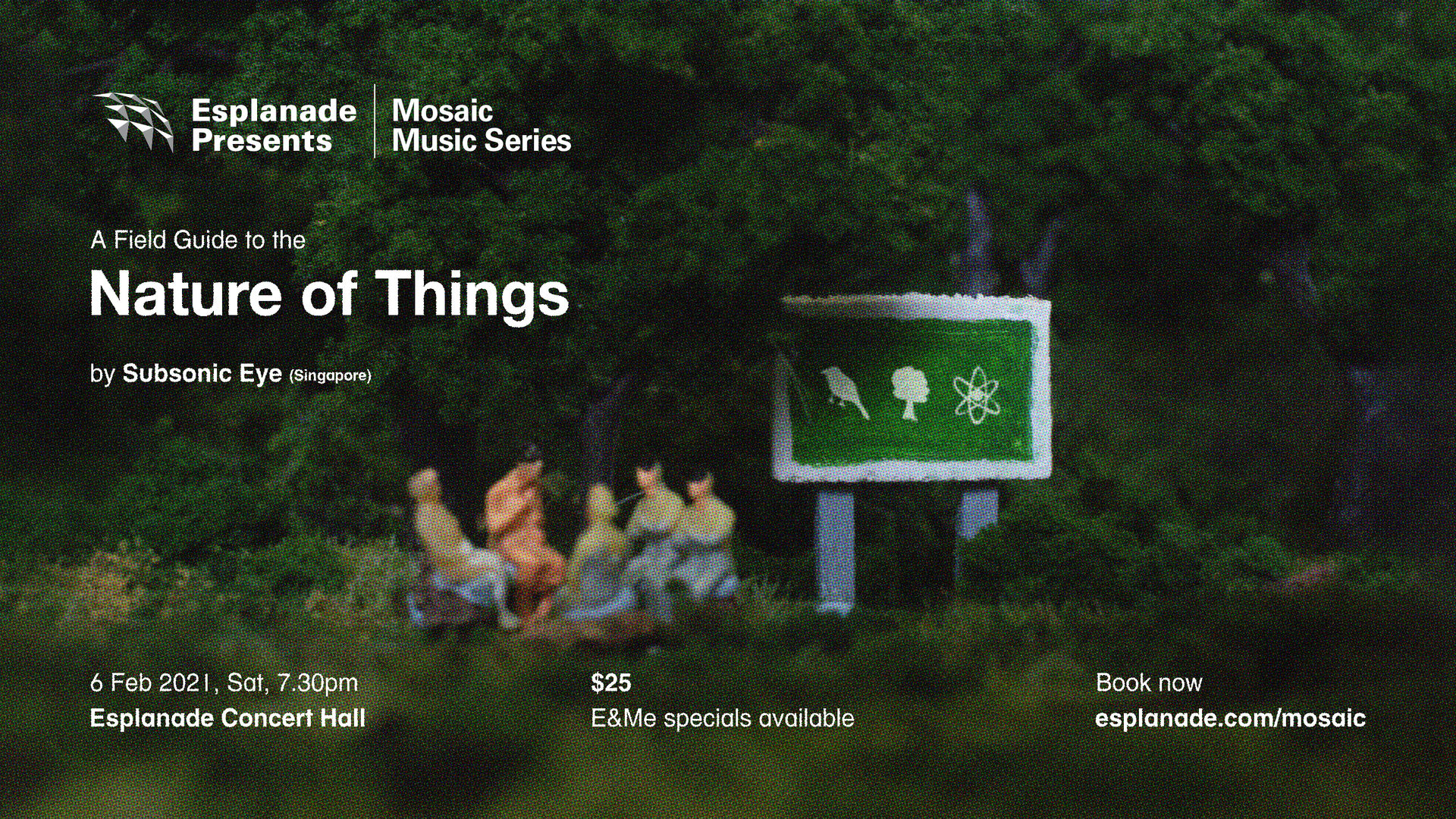 'A Field Guide to the Nature of Things' is said to be a 75-minute show that will showcase the band's most inner artists through especially curated performances and sets. Subsonic Eye will be performing tracks from their latest album Nature of Things, their previous records Strawberry Feels and Dive Into, as well as their early EPs. 
Nature of Things is slated for release on 15 January. The band has recently shared glimpses of the new album with their recent singles 'Unearth', and 'Fruitcake'. 
---
Listen to Subsonic Eye's latest track 'Unearth' and submit your reviews here.
---
---