Benjamin Kheng and Annette Lee are teaming up for an all new comedy-music series, 'The Ann & Ben Show', starting on the 19th of August. Both seasoned performers and musicians - this isn't them stepping into uncharted waters. 
 

 

View this post on Instagram

 
Kheng has over 3 million likes on his TikTok account where he creates comedic skits, on top of working with Comedy Central Asia for multiple videos - most recently releasing a musical summarizing the eventful year of 2020. Lee on the other hand boasts over 2 million likes on her TikTok, as well as pioneering the video production of SGAG in 2015, which in turn birthed NubbadTV.
With the series launching on the 19th of August, Lee shares on her official website what the show would be centered around: "The Ann & Ben Show, debuts with a new comedy music video series digging deep into the pain and pleasures of the Asian kid experience. Despite having their own solo music careers, these two embark on a new journey, waxing lyrical about anything from K-Drama addictions to the joys of "Cai Fan" dish selection."
The songs featured in the series will also be released on all major streaming platforms as singles.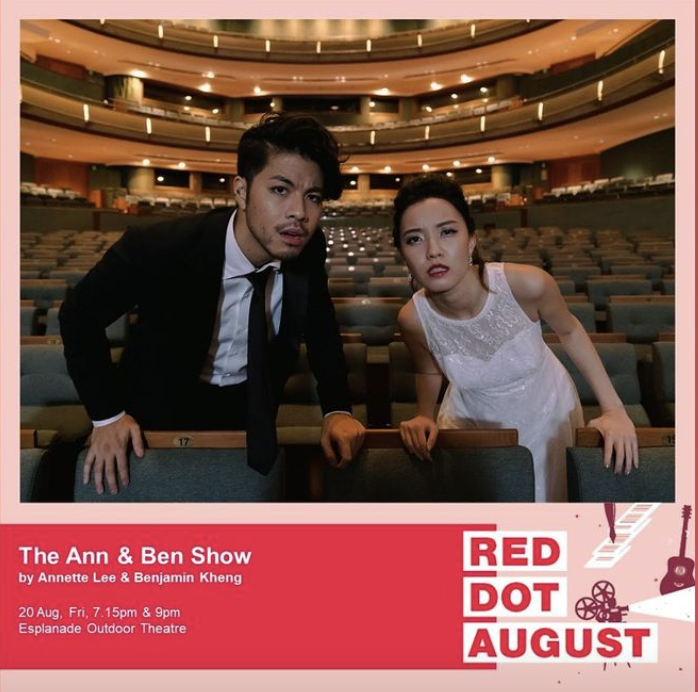 It doesn't stop there! On the 20th of August, Kheng and Lee will be holding a free live show at Esplanade, Outdoor Theatre as part of Red Dot August following the easing up of current restrictions - they will be performing all of the songs set to be featured in the series.
Performing at 7:15PM and 9PM - audiences have to be fully vaccinated and adhere to the social gathering rule where group sizes are limited to 5 persons.
Visit their Kheng's and Lee's Instagram account for more info.
---
---