Thanks to a studio in Yishun and panicking at the eleventh hour for a name, we now have an amazing trio composed of rapper ihasamic!, singer Afee and producer Sean Tent - aptly forming YISHUN PANI!K.
Recently, they represented Singapore in the Asia-Pacific finals of Vans Musician Wanted as one of the top 5 shortlisted acts, and duked it out with finalists Q The Trumpet, Nathanie, Squid the Kid and Kinder Bloomen for the opportunity to perform with British artist YUNGBLUD. Sitting on the panel of judges were acclaimed international artists such as the Brit himself, Denzel Curry, Julia Michaels, and the founder of pan-Asian label 88rising Sean Miyashiro.
We recently caught up with YISHUN PAN!K as they gathered their thoughts on what went down, their reactions to the judges' comments, repping a frightening neighbourhood, and the thought of splitting ways after Julia Michael's unexpected comments.
---
Hey YISHUN PAN!K! Its been a couple weeks since the finals. How have you guys been feeling thereafter?
ihasamic!: It's been busy, the finals almost felt like a fever dream. I've done three freeverses since then, and Afee and I have been rehearsing with a bunch of friends for our upcoming Baybeats show.
Afee: I've been good. I've been making myself busy trying to get myself known as an artist and getting to know the local scene better.
Sean Tent: I've been balancing National Service duties and churning out random demos in my downtime be it solo work or with friends.
 

 

View this post on Instagram

 
Introduce yourselves, the band, how the name and music-making came about; why people should listen to YISHUN PAN!K, and what you guys are doing to shed the bad reputation of Yishun. Do you guys actually all live there?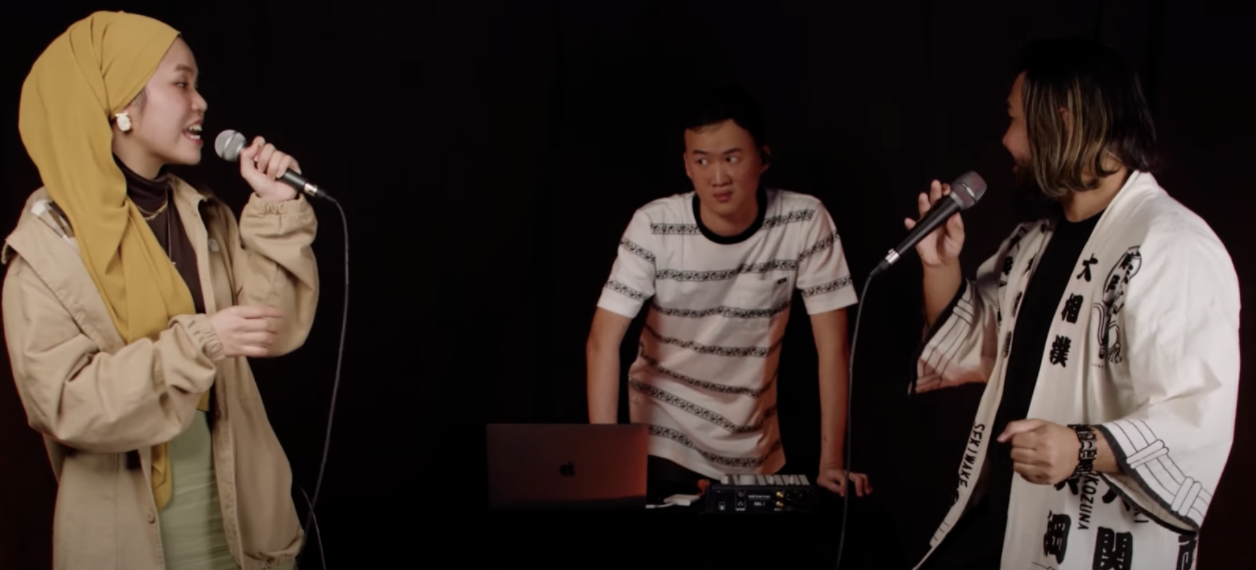 ihasamic!: It came about as a joke, then as a fun thing to do. Since we're already making music together why not make a band? Our song 'DANS WIF MI' is basically a parody of what a pop song would be. We're not doing anything to shed the bad rep, we don't mind it. Yishun is where my studio is, the [other] two of them don't live here.
Afee: YISHUN PAN!K was formed after a month of knowing ihasamic!, and it was formed simply because of similar interests. I was already a solo aspiring artist before this band was formed. I worked by myself before this and always found myself stuck in my own comfort zone. I knew there was a limitation when I work by myself, so I decided to collaborate with different people to get more inspiration, and to be inspired by them. I don't live in Yishun.
Sean Tent: I was roped in by Afee, who was my classmate to help produce for them where I met ihasamic! and completed the group. Our music wasn't made to be a chart-topper or anything, just the product of 3 people coming together with their own styles to create something, although if it somehow did end up in the charts it would be ultimately hilarious. To me, if people can vibe with our music as well as find comfort in it, then that's all that matters. I do not live in Yishun as well, unfortunately.
Did it feel like a fever dream, hearing Sean Misyro, YUNGBLUD, Denzel Curry and Julia Micheals say (albeit poorly) 'Yishun'?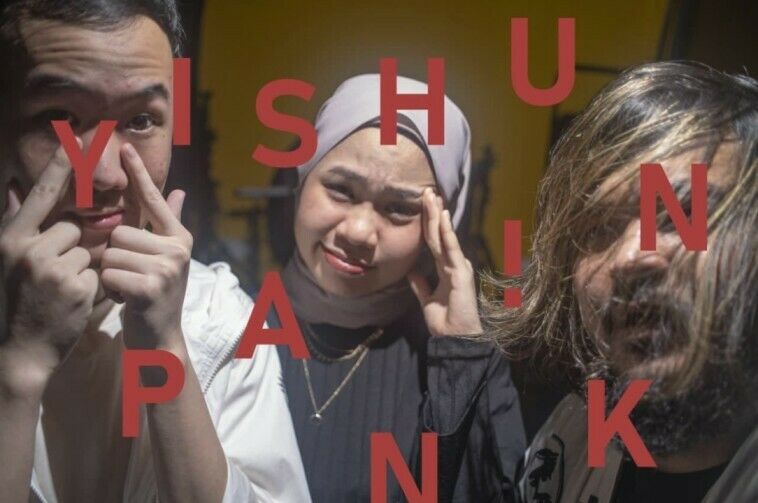 ihasamic!: Yeah, the whole thing felt like a fever dream but I like how Denzel said it Denzel "It's cool, I like em."
Afee: Yes of course! Especially when Denzel Curry said "Yee-Shawn."
Sean Tent: Definitely felt that way. They didn't butcher the pronunciation so honestly thumbs up to them.
Denzel Curry took to ihasamic's style, saying "Oh I love the wardrobe. Seems like he has his own style and aesthetic. I like it."
How did Ihasamic take to this? Furthermore, how are each of you similar/different in terms of your creative expressions, first as people, and then together as a band?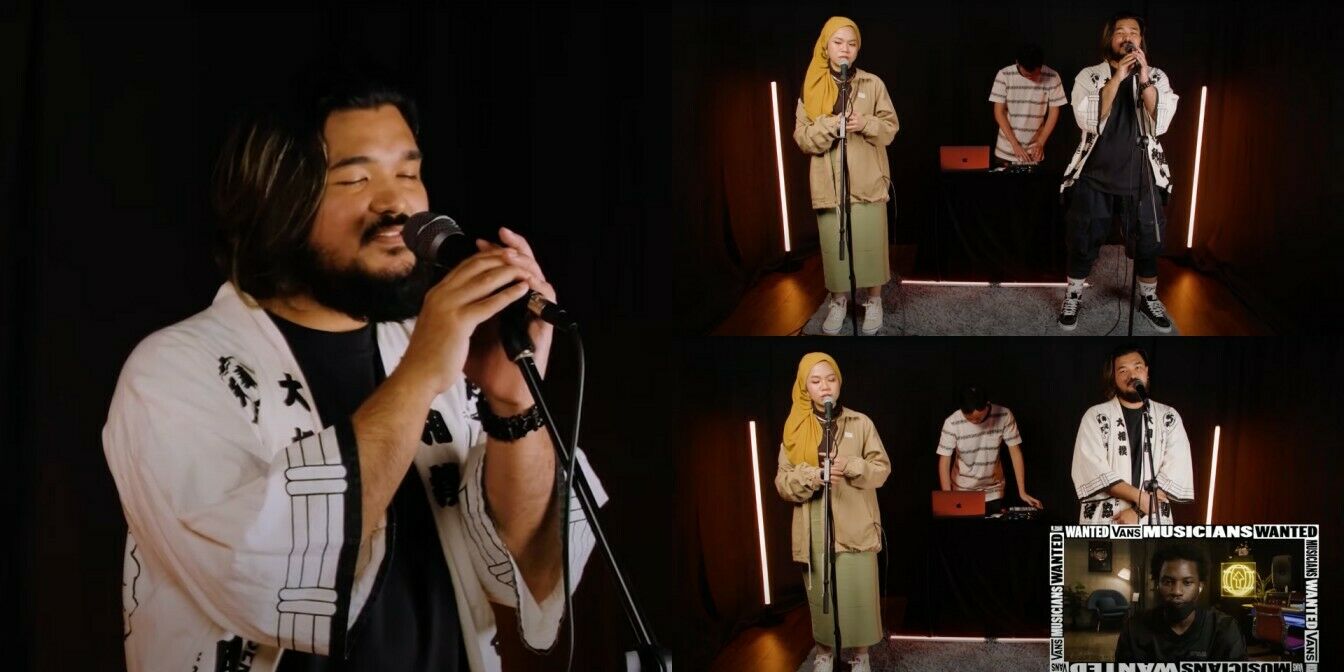 ihasamic!: I had a wide-a** smile on my face when he said that. Man's got good taste. I'm a very extroverted explorative free spirit type of creative, Afee is introverted, Sean is introverted even more so.
Afee: I'm quite a shy person and I don't usually approach strangers. But I'm not afraid of writing what I feel, I'm more expressive in writing and making music close to my heart. In terms of creativity, we make use of our strengths and back each other up for our own weaknesses; for example, ihasamic! is good with writing lyrics and I'm good at making and delivering the melodies. Sean is good at producing beats. We make use of what we're good at to create what we usually do and translate it to a song.
Sean Tent: I'm slightly more introverted as a person, however creativity wise I'm more open expressing and bouncing ideas around, be it safe or out of the box. I'm a bit conscious about feedback however so it came as a pleasant surprise that the others were receptive to what I gave them.
The judges were all raving about the band's performance, with Denzel Curry commenting that he loved how you three built the song together in unison - and that he wants to see you guys grow.
What do you think of his comments, and how does it feel to hear things like that from established international artists?
ihasamic!: Heartwarming. Again, it's all smiles when Mr. Curry is commenting for me.
 

 

View this post on Instagram

 
Afee: I feel really blessed, and couldn't stop grinning because of their comments. To have them looking forward and expecting more from us is more than enough of a reason for me and my bandmates to keep making music.
Sean Tent: Stoked that we got these prominent music artistes/staff to appreciate our creations. Hearing Denzel himself liking it really nailed the feelings home.
The judges also unanimously gave heaping praises to Afee's vocals, with Sean Miyashiro - founder of 88rising saying: "Vocally, the female singer here was fantastic. I think her vocals was the best so far that I've heard".
Knowing that Sean Misyro has worked with the likes of NIKI, Joji, and Jackson Wang, how did Afee feel hearing that?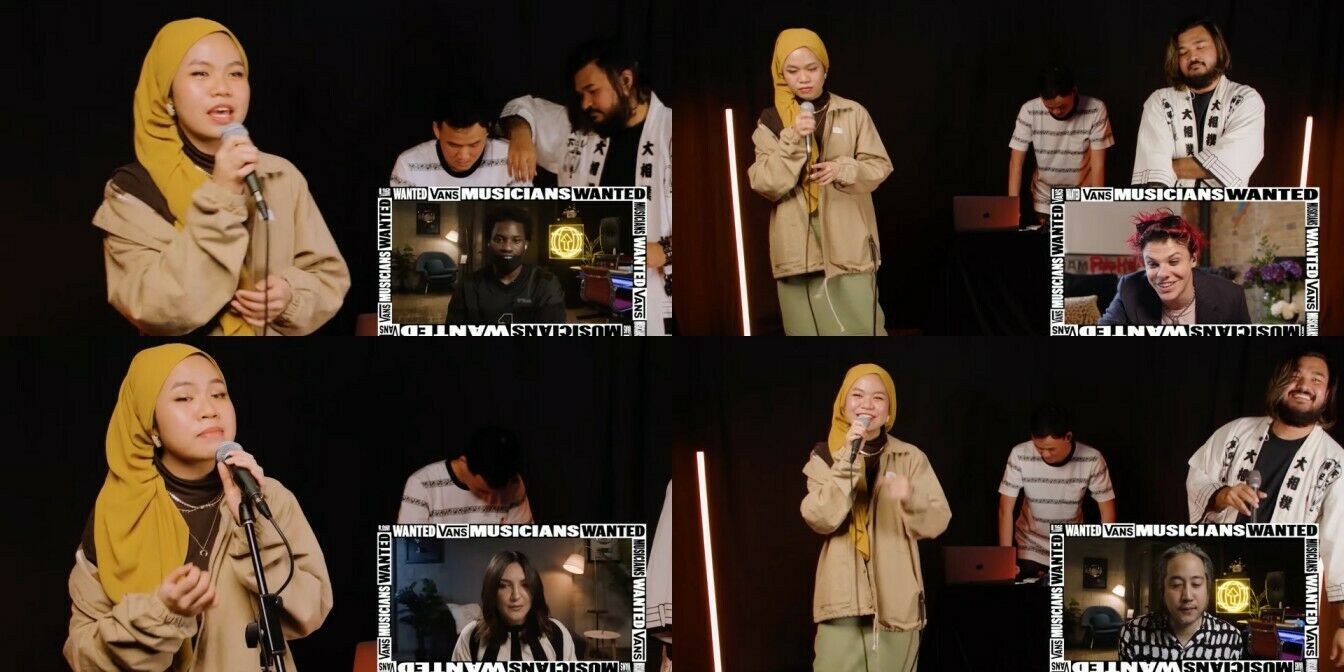 Afee: I was over the moon. I never expected someone respectable like him to like my voice. For the past few years I've always hated my vocal tone because it's niche and unique. I went through phases where I received hate comments about my voice and how I don't deserve to be a singer, but I immediately picked myself up to strive to be better. It felt like my hard work had paid off after hearing the comments from the international judges.
However, Julia Micheals then suggested that she should go solo. How did you guys receive that?
ihasamic!: I agree that Afee does shine very well by herself, she is already a solo artist professionally, no refuting that. That aside, it was rude for her to say something like that to a band. Her comment added no value whatsoever. Not cool.
Afee: I felt really happy, blessed, and contented when Julia Micheals noticed me because I really love her.  However, I'm already a solo artist to begin with. This band was formed because we like working and making music together, it's the chemistry we have as friends and the progress that matters the most for us. Whether or not I'm going solo, that should not be something to comment on, especially when the songs that we performed were basically made from 3 persons, not just me alone.
I wouldn't be able to make this far if it weren't for ihasamic! and Sean. But I still love Julia Michaels. She's cool.
Sean Tent: I agree as well that she can take it to the next level doing it solo with the potential she has and her current artist trajectory. However, the comments could have been phrased better as it seems as though we were just dragging her down with the band.
We've all heard 'DANS WIF ME' now and we definitely agree with Denzel Curry when he said "I like them and I want to see them grow." What can we expect next from YISHUN PAN!K?
 

 

View this post on Instagram

 
ihasamic!: The band might not be a permanent unit by itself, but the three of us are friends and regular collaborators, and we're constantly making music that there's bound to be projects that YISHUN PAN!K members would be involved in (just stay tuned to our Instagram stories).
Afee: We will not stop collaborating and making content, whether it's a meme or music or maybe both...We put out whatever we feel like because that's how we did it for Vans Musicians Wanted. We are comfortable with ourselves.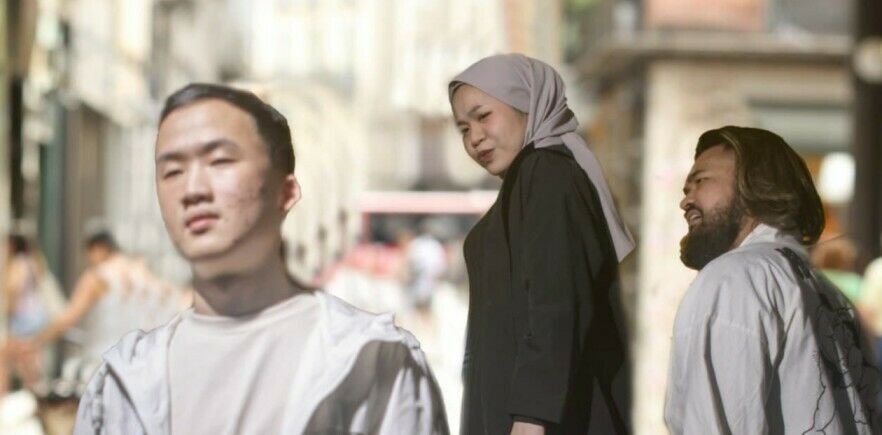 Sean Tent: Our schedule may be quite chaotic at times but we will continue to be pushing out music be it through solo work or other ventures. We definitely aren't a one-off thing and will continue to push out music whenever we can.
---
Listen to 'DANS WIF ME' here.
---