Finally, more good news to round off an unusual year.
Flock, the concert series first launched in October, is back for its second installment and promises to be better than the first edition because this time, it's happening live!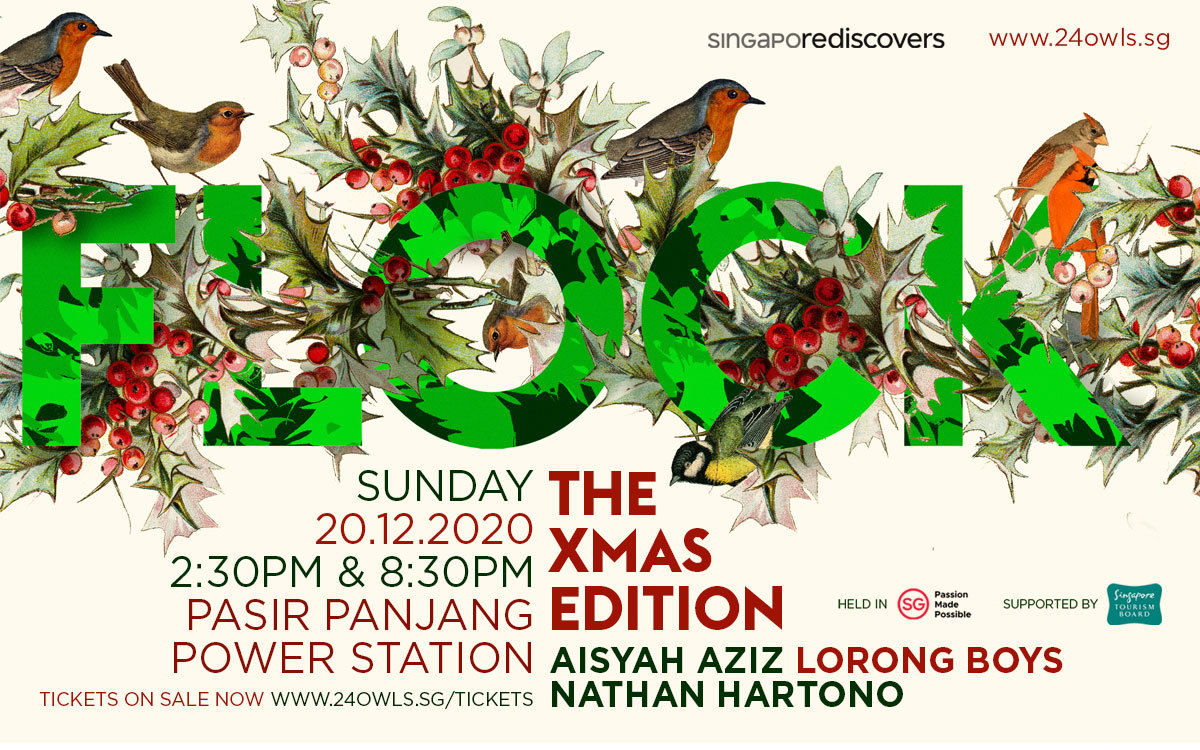 Featuring live performances from homegrown talents Nathan Hartono, Aisyah Aziz, and Lorong Boys, the concert will be held at the Pasir Panjang Power Station on 20th December 2020. This show is part of the 'Singapore Discovers' pilot program which aims to reintroduce shows with live audiences in Singapore following COVID-19 safe distancing measures and restrictions.
Being his first live performance with an audience since February 2020, Headliner Nathan Hartono is raring to treat audiences with a fresh mix of his English and Mandarin originals. 'I'm super-excited. We've all been going legally insane in the past few months,' shares the singer of this year's NDP theme song 'Everything I am'. 'The audience is very irreplaceable. I always knew performing live is what I need, and not just what I do.'
Similarly, Rit Xu, flautist for Lorong Boys is also looking forward to the concert. 'It will be different. From a bands' point of view, it is great to perform in front of a live audience. From an audience's point, it depends on their passion in wanting to experience a performance, after watching so much content online.'
As part of an ongoing pilot program, attendees will have to take a pre-event Antigen Rapid Test, which will be provided for free to ticket holders. They will have to present their results and e-ticket upon arrival at the Power Station before they are allowed in the concert venue.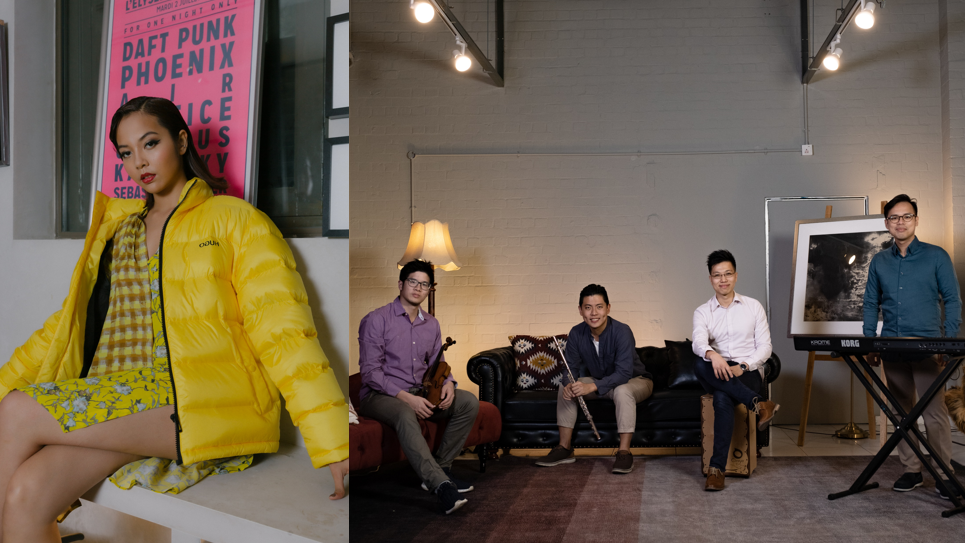 Aisyah Aziz and Lorong Boys 
Embracing the fact that this will be her first live concert since the start of the pandemic, Aisyah Aziz adds: 'Singapore is very united, and we trust everybody is doing their best. It's about time. Come get lost in the music!'
Get your tickets here and catch Nathan Hartono, Aisyah Aziz, and Lorong Boys live at Flock - The Xmas Edition on Sunday, 20 December 2020 at the Pasir Panjang Power Station.
---
---