For 31-year-old Singaporean conductor Chiya Amos, his dream of putting Singapore's arts and culture onto the world map wasn't a straight and level path. In fact, it took him a few detours and even a temporary stint as a food delivery rider to get him to where he knew he needed to be. 
After being based in Russia for many years, cancellation of his conducting gigs due to the pandemic situation drove Chiya back to Singapore briefly to find new job opportunities. Unfortunately, the local labour market was facing a similar dry spell. Not wanting to be unproductive, he made the unexpected move to sign up as a food delivery rider with Foodpanda, writing about his experiences on a TODAY column. 
Today, Chiya is back in Russia after seeing an improvement in his situation. Before he departed, he scored a role as Creative Advisor at local non-profit Foundation for The Arts and Social Enterprise, an arts venture capitalist which aims to promote arts initiatives on the global stage. As part of his responsibilities there, Chiya hopes to further the reach of a Singapore-inspired piece titled 'UTOPIA Symphony' on the international arena. 
'UTOPIA Symphony' was commissioned by Singapore's ambassador to Russia in 2004, Michael Tay. It was composed by renowned Russian composer Vladimir Martynov and recorded by the London Philharmonic Orchestra in 2019. 
We caught up with Chiya to learn more about his musical journey thus far, what being a food delivery rider previously has taught him, as well as the plans he has in store to promote the Singapore-inspired Symphony globally.  
---
Hi Chiya Amos! Could you give us a brief introduction of how you got your start in music? 
I started learning the piano at age four. Like many parents in Asian countries such as Singapore, South Korea, Japan, and China, mine wanted me to have a good music education.
After finishing my national service, I won a scholarship in 2012 to study music in London. I then moved to St Petersburg in Russia with an FJ Benjamin-Singapore bursary to complete my postgraduate studies in conducting in 2013.
Tell us more about the conducting work you've done in Russia. 
I was well-booked, but not fully booked like any famous conductor. I was still building my career in Russia and Europe before the pandemic started, and usually performed a couple of concerts a month. For a symphonic concert, I would typically fly to a city where the orchestra is based in, rehearse them for two to three days, and then finally conduct at the concert itself.
It is a longer process for operas and ballets – sometimes this will take up to two weeks of rehearsals. Also, there are usually no concerts during the 'off season', so I often only work nine months a year. It was quite stressful as it is all freelance work and I had to make sure that I always had concerts months in advance.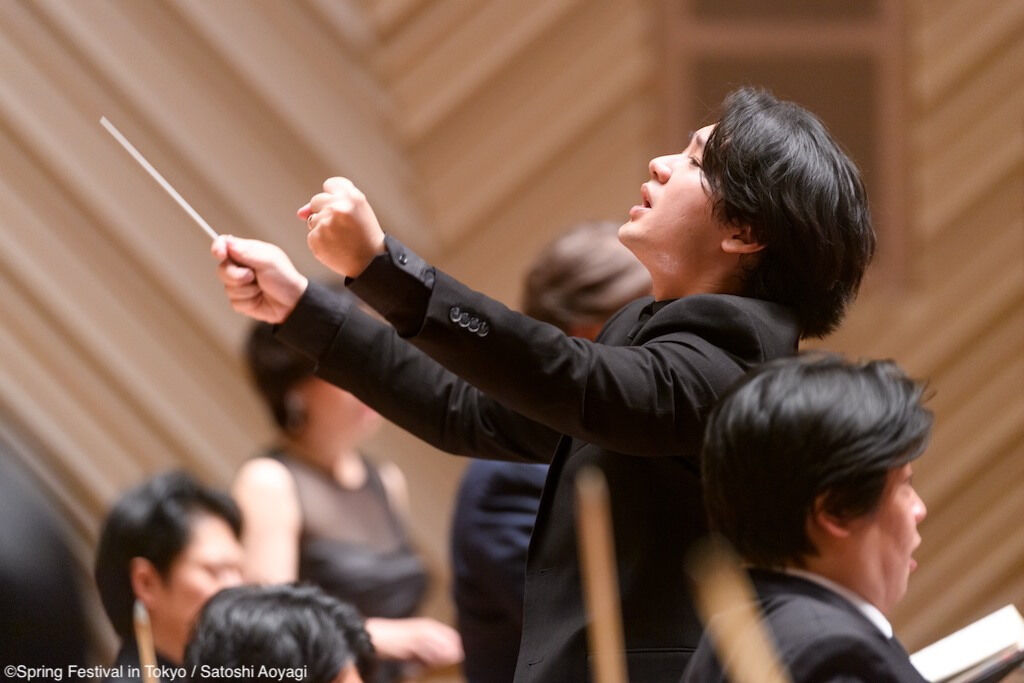 I was the first foreign Asian and Singaporean assistant conductor of the Perm Opera and Ballet Theatre, near Russia's Ural mountains, which ranks just behind the famous Mariinsky and Bolshoi Theatres. I was also the first Singaporean to open the Linkhovoin Opera Festival in Russia on its 80th anniversary.
Additionally, I was the permanent guest conductor of the Mariinsky Theatre North Ossetia-Alania Branch, a well-known theatre in south-western Russia just across the border from Georgia.
How did you eventually find your way into becoming a food delivery rider with Foodpanda earlier this year? What was the experience like, and tell us about your biggest takeaways (no pun intended).
Wanting to do something useful, I applied to deliver food for Foodpanda. Working eight to 10 hour shifts four to five times a week was extremely tiring. It can also be dangerous as we rush between deliveries, especially during the rainy days since we work rain or shine.
In only two months, I sprained both ankles and a wrist in a couple of small accidents on my second-hand kick scooter, as I did not have a budget for a bicycle.
I often received a huge smile and a "thank you so very much" after a delivery, and occasionally those to whom I delivered food offered me a cold drink and some snacks on hot days.
I dealt with the heat and humidity by drinking lots of water, and I often wore a cap and sunglasses. I also used a light towel to cover my nape to prevent sunburn, and waited in the shade or in the shopping mall before the next order was ready.  
Because of the gratitude I have received, and the different perspectives and insights I have gained while encountering people from all walks of life across various situations, I have grown to be more introspective and developed a clearer sense of purpose.
I think having others appreciate us delivery riders bolsters our self-esteem, and in turn gives us greater self-acceptance which improves our emotional well-being.
Beyond sustenance, how did taking up a side-job as a delivery rider help to move you closer to your goals as a musician? 
This job gave me a lot more courage, strength and happiness. It also made me feel calmer and more contented knowing that I have continued to bring a little joy to people's lives, just as I did through music.
The job was about the money, but at the same time it brought me back to my roots and reminded me that it is about doing something good while you are at it.
After being based in Russia for so many years, tell us how the arts scene in Singapore differs from that of Russia. Were there any stark contrasts or differences which you found to be significantly similar/dissimilar? 
The arts scene in Russia is very different from Singapore. Opera and ballet theatres are always more than 80% filled, concert halls are usually so packed that concert-goers have to buy 'standing tickets', and people generally enjoy some form of cultural activity during their free time (e.g. going to an opera, concert, art gallery, museum etc).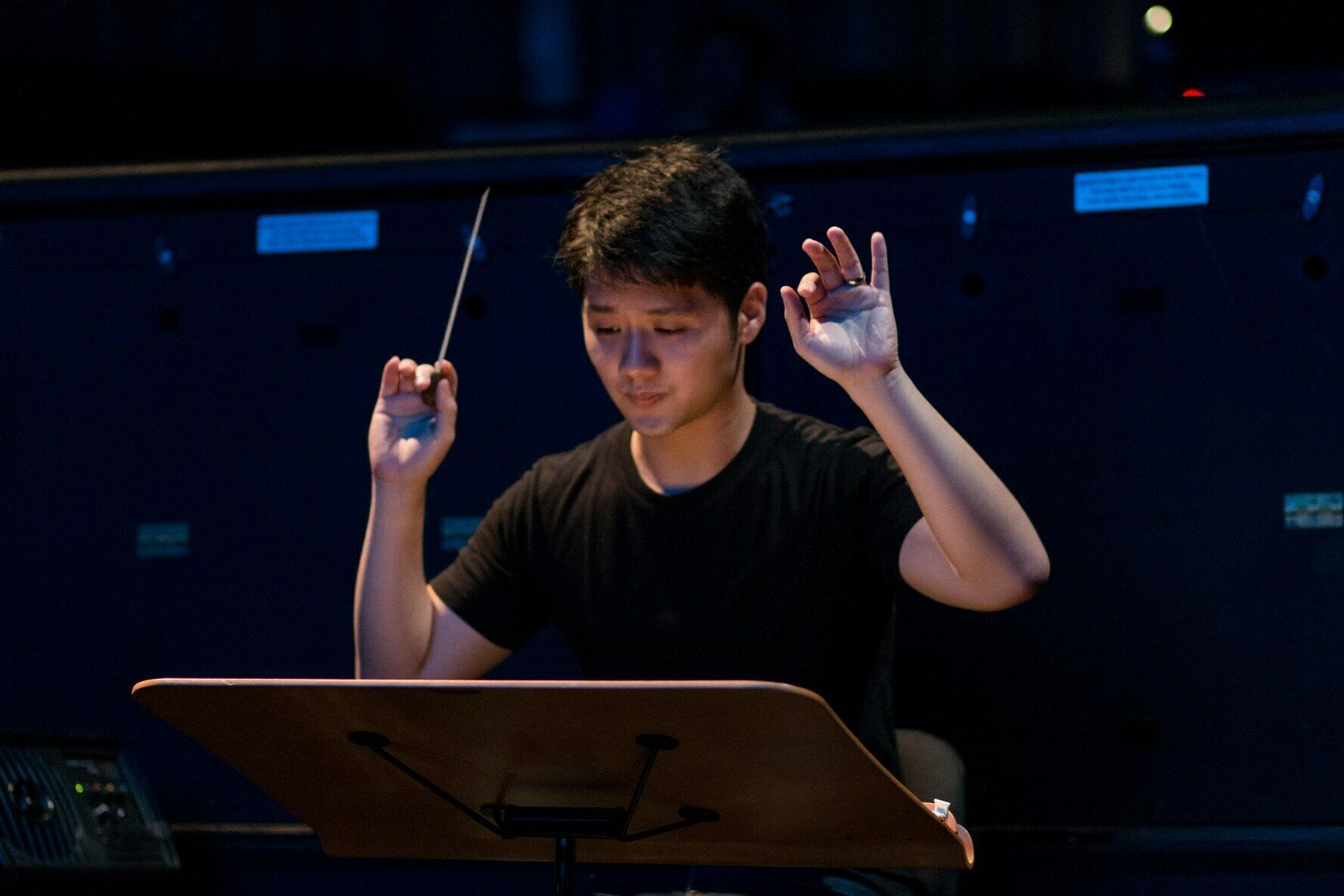 I believe the reason for such a difference is that the arts and culture in Europe has always been accessible to the masses for decades and not just for the bourgeois, as it is also part of their cultural identities.
We are a young nation, and we have come a long way since our independence to become one of the most developed nations in the world, constantly achieving high international rankings for our economy, healthcare, and education.
But while we have placed more emphasis in these sectors during our developmental years, I think it is time we also establish Singapore as not only a financial and tech hub, but a cultural destination, and work towards developing our own cultural identity. 
You've recently been appointed as Creative Advisor for local arts charity Foundation for The Arts and Social Enterprise - well done! We'd love to know some of the work you're doing for them. 
I will help extend the reach of a symphony inspired by Singapore by promoting it internationally. One of the projects I have in mind is to get the 'UTOPIA Symphony' performed by various orchestras around the world, serving as a standalone musical and cultural exhibition of Singapore.
We also have plans to collaborate with Singaporean composers to perform pieces which are reflections of our cultural identity alongside the UTOPIA Symphony. We will also perhaps embark on another recording project similar to 'Concurrence', the Grammy Award-nominated album recorded with the Iceland Symphony Orchestra which consists of a collection of works by Icelandic composers.  
Tell us more about your goals of bringing the UTOPIA Symphony to a global audience. How do you plan to do this, and why did you find this worth pursuing? 
I hope to build a Singapore choir who would be professionally trained to sing the symphony chorale in the traditional Russian oratorio style. This choir would be given the opportunity to travel and perform with the orchestra overseas. This cultural and artistic exchange would also be good for Singaporeans and the hosting orchestra. 
The UTOPIA Symphony is a unique and significant piece of music for Singapore as it not only the first choral symphony written about our city state by a foreign composer, but also the first to be recorded by one of the best orchestras in the UK – the London Philharmonic Orchestra. 
I believe that the choral symphony is not only a work of music, but also a cultural reflection of Singapore as it reflects our landscape on a musical tapestry. 
Just like how an anthem symbolizes a country, nation, or organization, the UTOPIA Symphony is the cultural anthem of Singapore, symbolizing a change in the winds and a mission to raise the standard of the arts in Singapore. We want to achieve this by promoting our artists on the global stage and initiating iconic projects with enduring impact.  
You've been overseas for many years, and have achieved much musically there. Have you thought of permanently moving abroad to be based somewhere else for your career, or is the goal to excel from Singapore?
Singapore will always be home. It is my dream to be based at home and share my skills from there, collaborating with both opera and ballet companies in Singapore to build a theatre reputation which we can be truly proud of.
 

 

View this post on Instagram

 
However, unlike many European or specifically Nordic countries, where young musicians can benefit greatly from the support of their local institutions, many Asian countries rely on famous foreign names instead of homegrown musicians to attract audiences. 
On top of that, Russia (alongside Italy and Germany) is the cultural centre for opera and ballet. Establishing a career and gaining experience in these centres would be the obvious superior choice. However, home is still the final destination for me. 
The pandemic has rocked many artists' careers and even detracted many others from pursuing it altogether. What're some things you think your fellow musicians ought to hear from yourself and your journey thus far?
When I first wrote the article on Today Online's Gen Y column months ago, it was honestly not to gain sympathy, or to blame anyone for my current predicament. Perhaps it was because I have read so many sob stories about people losing their jobs and blaming everyone else on the internet, that I decided to write a commentary about my own experience and personal journey.
The intention of the article was actually to share that we ought to look past the idea that a job is a career, or that having a good career would give you validation in today's society.
We should be trying to find meaning behind the things we do and the jobs we have. Ask ourselves: what is the mission or purpose of the job?
When we understand that, we will realize that we are all the same. Cultural workers are like social workers. We used to feed the mind and soul, and now we are feeding the body. 
We live in a difficult time. I want to give some encouragement to the people in the same predicament as I am by letting them know that we need to find courage, strength, and most importantly, happiness in whatever we do. 
---
---