Mark your calendars for 27 November because Subculture Live is set to return this year with a virtual live stream event featuring an eclectic mix of Southeast Asian acts from Indonesia, Malaysia and Singapore.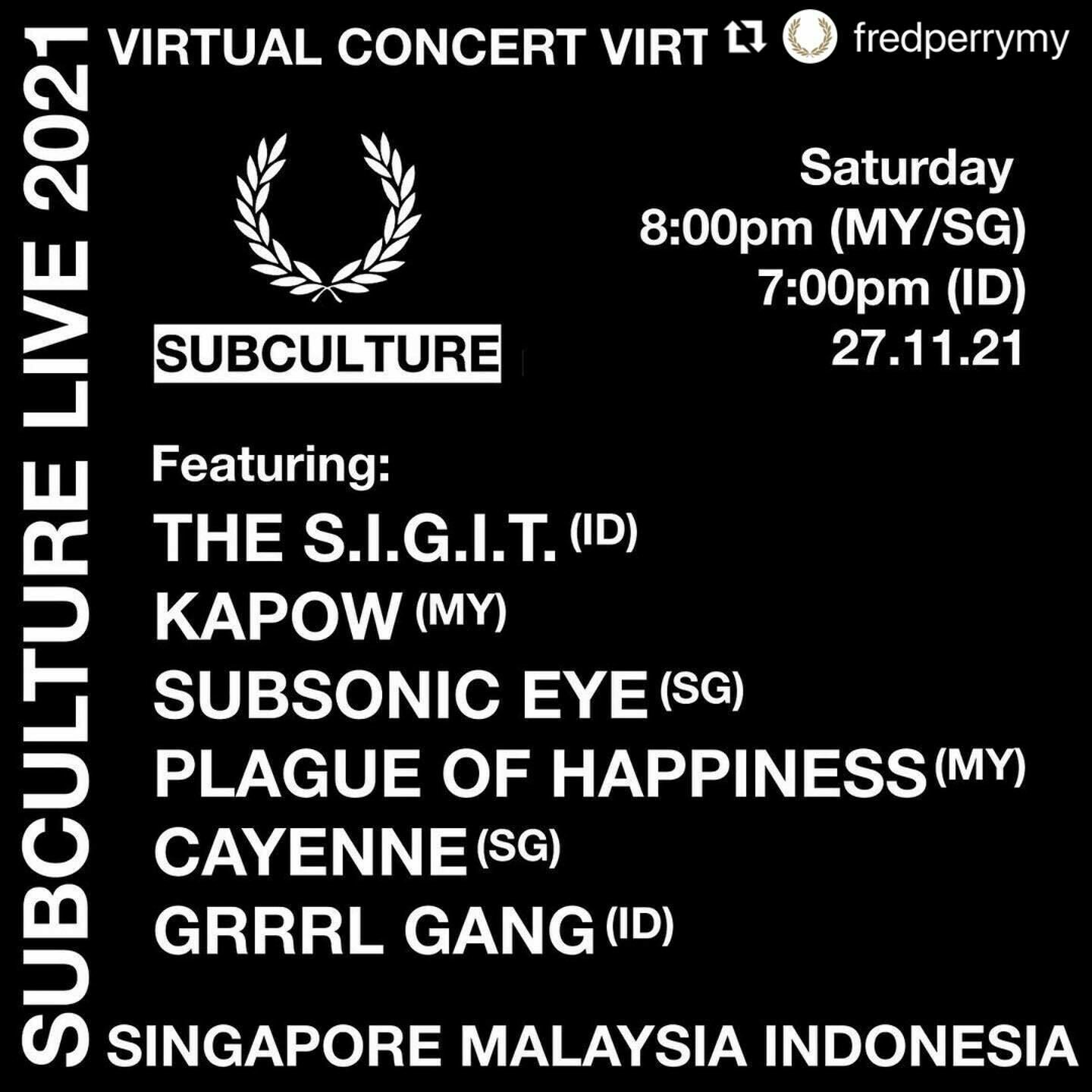 The full line-up will include Indonesian rockers The S.I.G.I.T., Malaysian rock outfit KAPOW, Singaporean indie rock act Subsonic Eye, Malaysian ska-punk group Plague of Happiness, Singaporean post-internet pop artist Cayenne (also the vocalist of dream pop trio Sobs), and Indonesian indie pop/rock band Grrrl Gang. 
Subsonic Eye is most definitely a band to watch as they've recently performed on KEXP, cementing them as the very first Southeast Asian band to be featured on the alt-rock radio station from Seattle. Read more about it here. 
If you're into dream pop, be sure to check out the band's most recent two-track EP 'Dijangka/Matahari.'
While you're at it, you might also want to give Celine Autumn's solo project Cayenne a listen. Her latest self-titled EP is available for streaming on Spotify as well.  
Head over to Fred Perry Singapore's official Facebook page at 8 pm on 27 November to catch the live stream. 
And, if you're wondering where you can get tickets for the upcoming digital gig, fret not because the show is entirely free to watch. 
---