Singaporean pianist, organist, composer and arranger Jeremy Monteiro has released his 46th title: 'Jazz-Blues Brothers' on the first of October, teaming up with the renowned Italian organ player Alberto Marsico. The album features compositions by Monteiro, Marsico, Eddie Miller and Etta James. 
 

 

View this post on Instagram

 
The acclaimed and seasoned performer brought Singaporean jazz to global attention when he played at the distinguished Montreux Jazz Festival in 1988. In 2016, Monteiro co-founded Jazz Association (Singapore) (JASS) with Albert Chiu, Edmund Lam and Susan Peh.
Up till most recently, he released a live album with Jay Anderson and Lewis Nash titled 'Live at No Black Tie Kuala Lumpur' which was released on the 9th of January; the album now is being considered for the 64th Grammy Awards under the category of "Best Jazz Instrumental Album". The album also features two tracks, 'Just in Time' and 'Prelude to a Kiss' which are also being considered for a Grammy nomination under the category of "Best Improvised Jazz Solo".
As some might know, Monteiro also composed the iconic national day anthem 'One People, One Nation, One Singapore'.
We last spoke to Singapore's "King of Swing" back in April where he talked about keeping jazz alive in Singapore and everything else that has to do with the genre. This time around, he talks to us about meeting Marsico, the number 46, the highs and lows of his career, his main drivers, and what we can expect next from him.
---
You first met Marsico several years ago when he was performing in Singapore. Talk us through how it was like meeting him.
When I met Alberto, it revived my love for playing the Hammond Organ which I had stopped playing for more than 20 years. Some people think that I picked up the organ at that time, but in actual fact, I used to play the organ in my teens when my Dad bought a Hammond Organ that was placed right next to my piano. 
You mentioned that the track 'Olympia' stemmed from a time where you were watching the Olympics on the TV in Los Angeles "even though no one asked you to." Do most of your inspirations come in an 'Eureka' moment like such, or otherwise?
Different compositions come to me in different ways. Some songs, like my tune 'Brothers' came to me as I was driving home from a gig in the early 80s as though it was playing on the radio. It was so clear in my mind's eye (or ear) that I couldn't wait to get home so I could sketch it. Some other compositions take much longer and can feel like I am chiseling at a sculpture.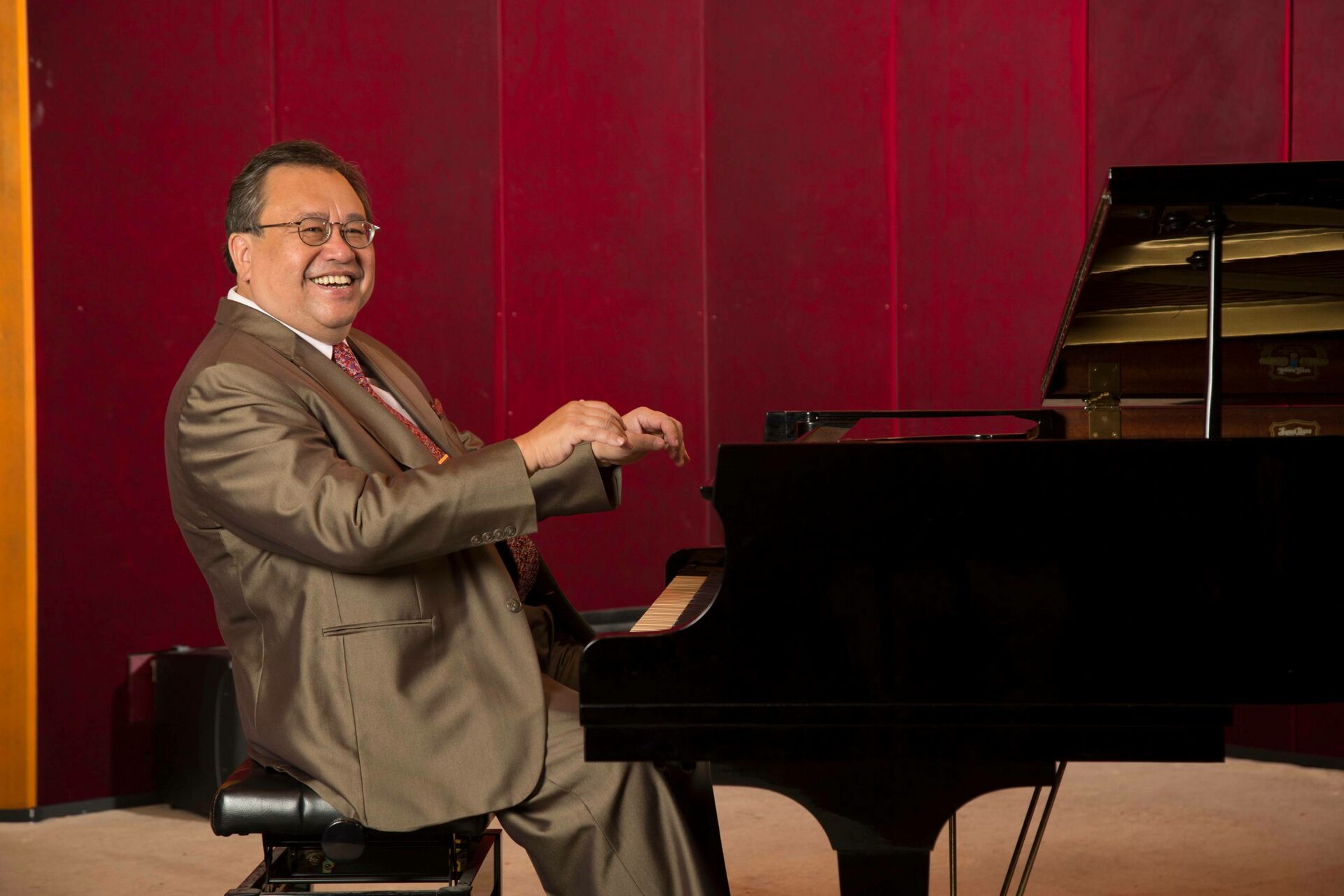 Jazz-Blues Brothers is your 46th release thus far. Talk to us about that number, and what this release means to you personally.
I usually just do the work. I started recording my own albums in 1986, that was the year I released my first album under my band name Jeramzee titled, 'Back to Basics'. I never re-released it as the album makes me feel embarrassed. The only one of my earlier albums that is still available (only online) is the 2nd Jeramzee album titled 'Faces & Places'; I am still very proud of that album. 
When I look back, I do realise that I do have what people call a "body of work" and I am very gratified and feel very fulfilled at this point of my life where I will have been a professional musician for 45 years this November. 
Do you ever find yourself looking back and reliving through the highs (or lows) of the yesteryears? What would you tell yourself if you could revisit any of those moments?
I do like reminiscing, but my fondest memories are not really the actual shows itself. Spending time at the home of jazz legend Toots Thielemans in Belgium practicing and working on music ahead of our concerts counts as one of my most precious memories. I also do realise that my performance on the main stage of the Montreux Jazz Festival in 1988 was kind of an amazing experience and helped to create visibility for myself in the global jazz scene. 
One of my low points was being offered a great gig at one of the 6 star hotel in Singapore. The General Manager however, told me that I couldn't walk into the hotel by the front entrance and that I had to go in by the staff entrance. I wasn't staff but a musician with no staff benefits, and so I told them where they could shove that gig!
What has driven you most recently to write and play the music that you do, even after all these years of your very illustrious career, and conversely, given the current conditions we're in? How has JASS been a driver in times like these?
I am very happy to have co-founded the Jazz Association (Singapore) with my friends back in 2016. We turned 5 in September. I am really grateful to all the donors and also to the various government departments for all the great support and encouragement. We seem to be on track with growing the scene, lifting our youth and I feel that our various programmes and initiatives are useful to the community. 
 

 

View this post on Instagram

 
I am grateful that I am allowed to balance my work there along with my own work leading my 31-year old company Showtime Productions P/L as well as my own work as a musician and a composer. 
Speaking of looking back - what's a memory, a performance, or a chance meeting that you'll never forget in your past?
I think it was playing the main-stage of the Montreux Jazz Festival which I mentioned earlier. 
You've been dubbed (rightfully so) the King of Swing, "Singapore's unofficial jazz ambassador" by All About Jazz, and you were the first South-East Asian to perform at the Montreux Jazz Festival. How does it feel to receive all the recognition, and to know that you are the face of Jazz in Singapore?
The King of Swing moniker was first used by the Japanese Press and later repeated by Thai and Malaysian press before the Singapore press also started calling me that. It's sweet, although I don't really consider myself the king of anything.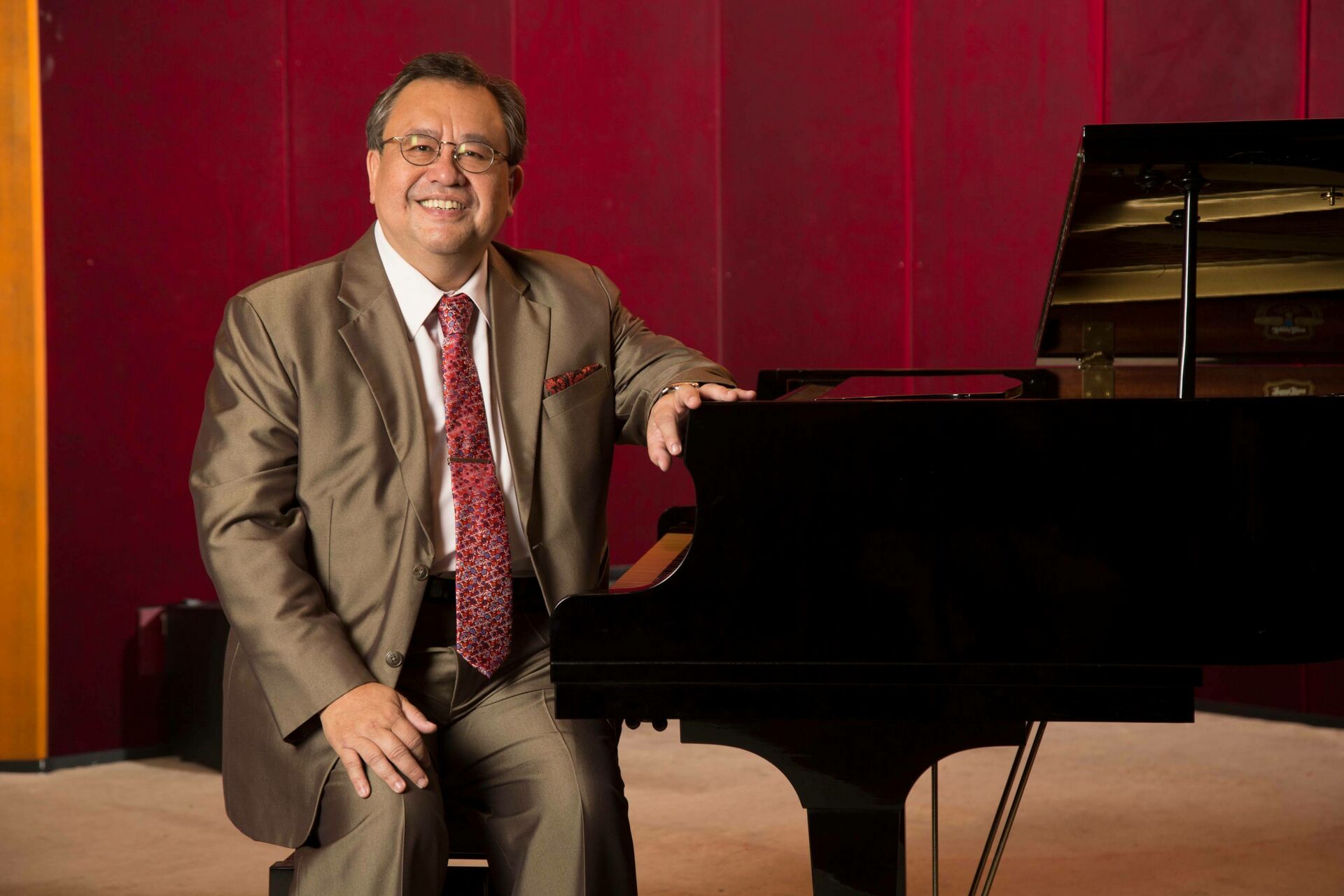 Lastly, Jazz in Singapore and Jeremy Monteiro are synonymous with each other. In April, you told us that the genre exists in Singapore in a very tight-knit bubble, a fraternity of sorts. Could you share some names we definitely should be on the lookout for, and why?
There are already some established and extremely talented jazz musicians in Singapore. In particular are the great pianist and composer Chok Kerong, also pianist and Associate Music Director and colleague at the Jazz Association (Singapore) Weixiang Tan, world-class vocalists Alemay Fernandez and Melissa Tham, young and already amazing youth musicians, saxophonist Sean Hong Wei and drummer Aaron James Lee - and that's just naming a few. 
We have a wonderful family of jazz musicians in Singapore. I can't wait for us to be able to come out and play in the jazz bars in Singapore. In particular my new jazz bar and restaurant "Simply Jazz" that I am opening at CHIJMES with my good friend Adrian Leong and the Tinbox Group.
---
Listen to 'Jazz-Blues Brothers' here.
---