M1LDL1FE, lewloh, BGourd and Cosmic Child are set to perform at Golden Indie Music Awards' Asia Rolling Music Festival on the 5th of November. Their virtual performances will be livestreamed simultaneously in Taipei (Cosmic Child), Taitung (lewloh), Tainan (M1LDL1FE), and Kaohsiung (BGourd).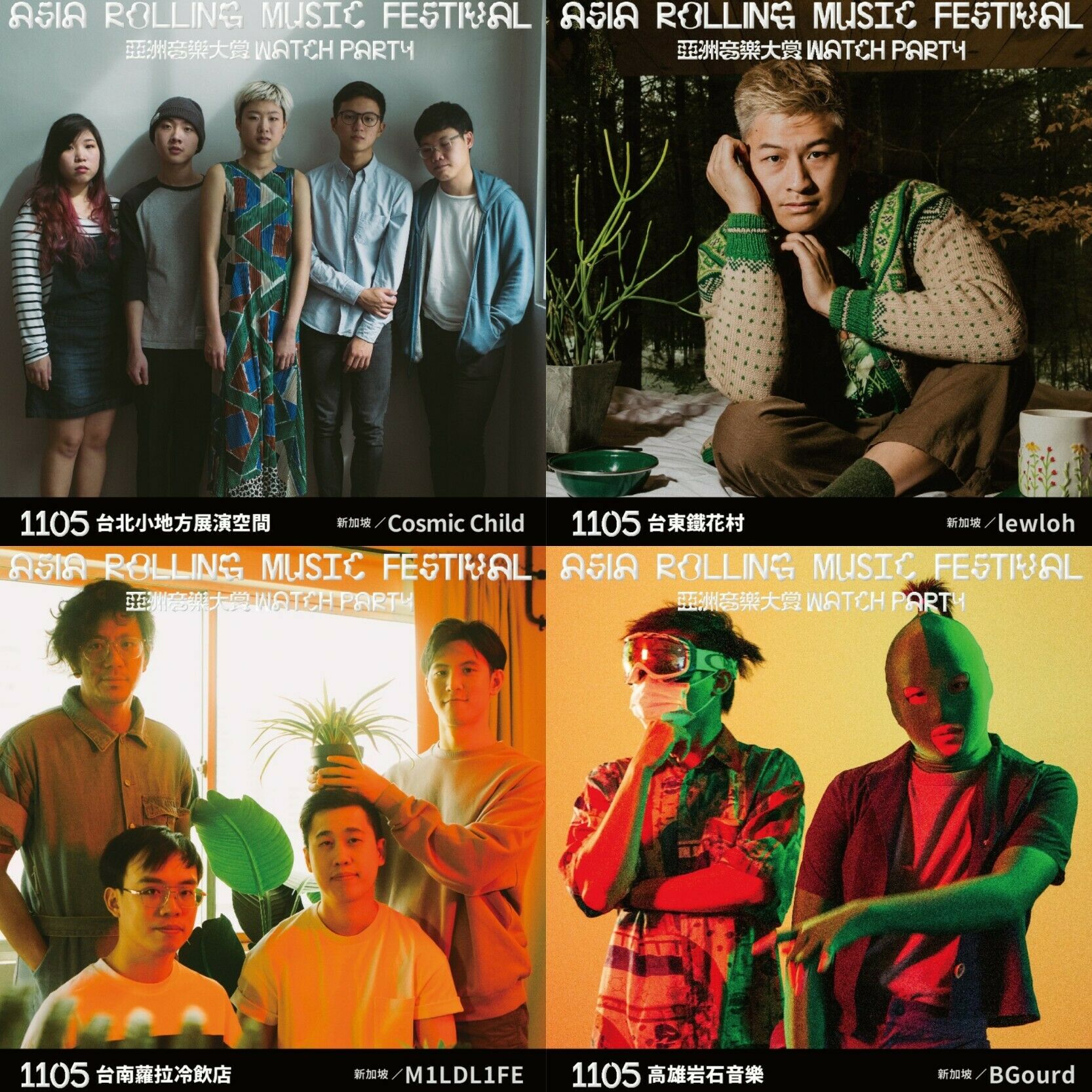 Produced by Singaporean indie record labels Where are The Fruits and Middle Class Cigars, and supported by the National Arts Council's Music and Audience Development grant, the virtual performances showcase the different aesthetics and artistry between acts. M1LDL1FE and Cosmic Child take a more conventional approach as they perform at Snakeweed Studio and Kribo Records respectively, while lewloh takes a stroll down Bedok Reservoir Park, with the ever eccentric BGourd conjuring a "livingroom-esque skit" at a studio in Golden Mile.
On an Instagram post, M1LDL1FE wrote: "Dedicating this set to our Taiwan friends 滷肉飯 and 炸雞排 may we be reunited again."
 

 

View this post on Instagram

 
More details regarding the livestream of the virtual performances will be released at a later date, visit their website here for more details.
---