Singer-songwriter Matilde G links up with R&B artist Feez and rapper AE$OP CASH for an exciting live concert and afterparty. The show features a formidable trio of the nation's rising acts and is happening on 4 June 2022, 7 pm at the *SCAPE The Ground Theatre.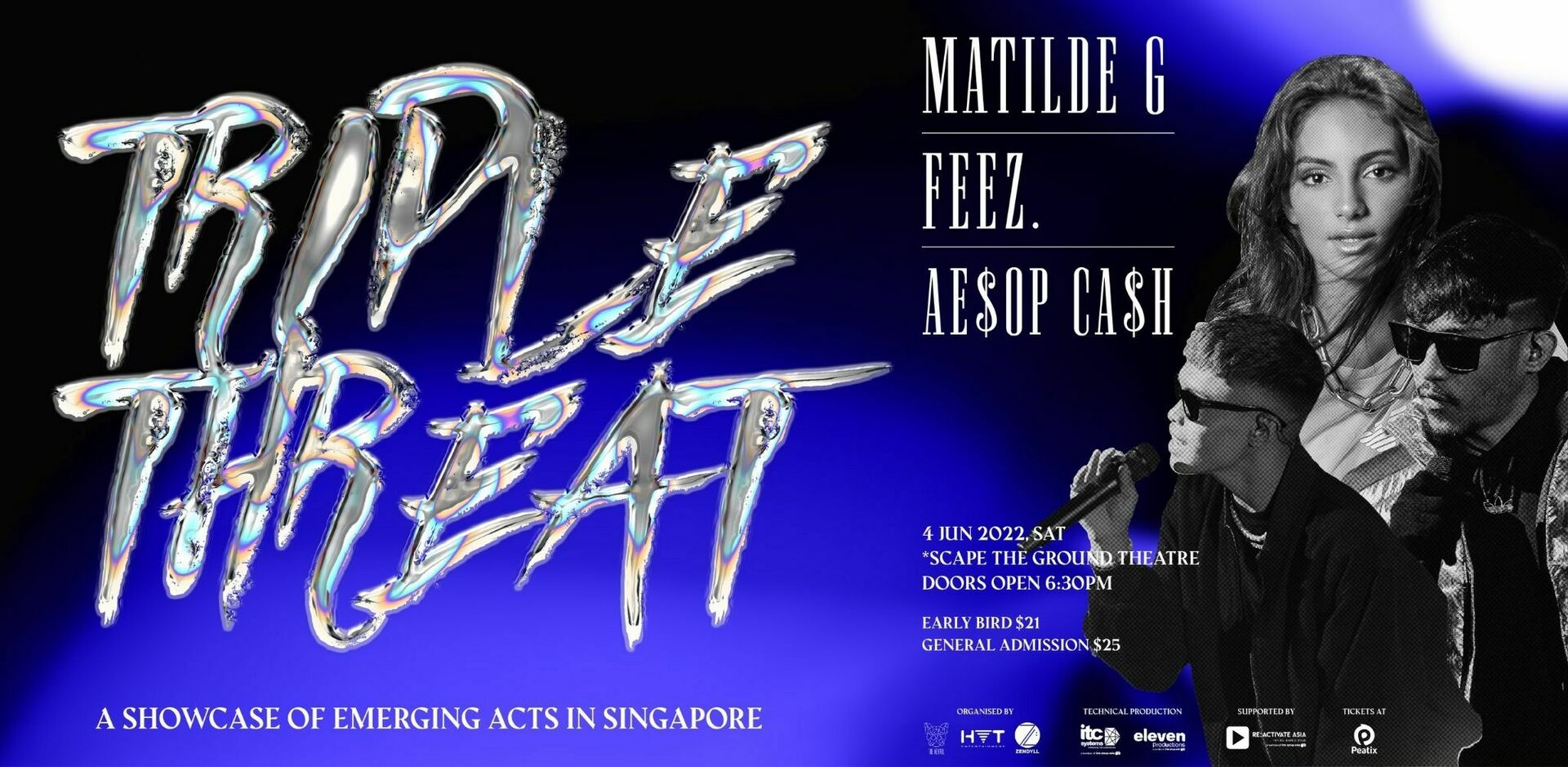 Singapore-based Italian artist Matilde G, well known for competing in singing competitions such as Singapore's Got Talent, KWC Singapore, Tour Music Fest, Video Festival Live, and more, is taking centre stage for the first time in a while. Expect to witness the star belting and crooning performing renditions of popular songs, hits from her discography like 'Digging for Diamonds', a heart-wrenching track reflecting on complicated love.
Feez and AE$OP CA$H bring together soothing hooks and hard-hitting bars at the afterparty, with a performance that follows their appearance at hit-show Majulah Live x It's a Rap. Look forward to exhilarating performances of covers and their latest and biggest releases, such as 'Lights Out' by Feez., and 'In The Night' and 'Kilt' by AE$OP CA$H. 
Early bird tickets can be purchased till 25 May at $21 and general admission tickets will be priced at $25. For more information, please visit the ticketing site. 
---