A storm has been brewing ever since events were put to an indefinite pause, and now we're all set to enjoy its impact with some slowly creeping back to the foray - and the year's only just begun. Now, Singaporean creative collective Hyphen BB is set to present The Non Season, a specially curated public art and lifestyle activation, supported by the National Arts Council and Singapore Tourism Board.
The campaign features over 20 Singaporean and Singapore-based artists' work and performances at the Design Orchard building from the 17th of February till the 10th of April. The initiative is also aimed to shed light and celebrate "moments, communities and subcultures" that have arisen from our very own Orchard Road.
 

 

View this post on Instagram

 
Here's what's going down, as well as the acts you do not want to miss.
---
Tiramisu - The Non Season Live Band Performance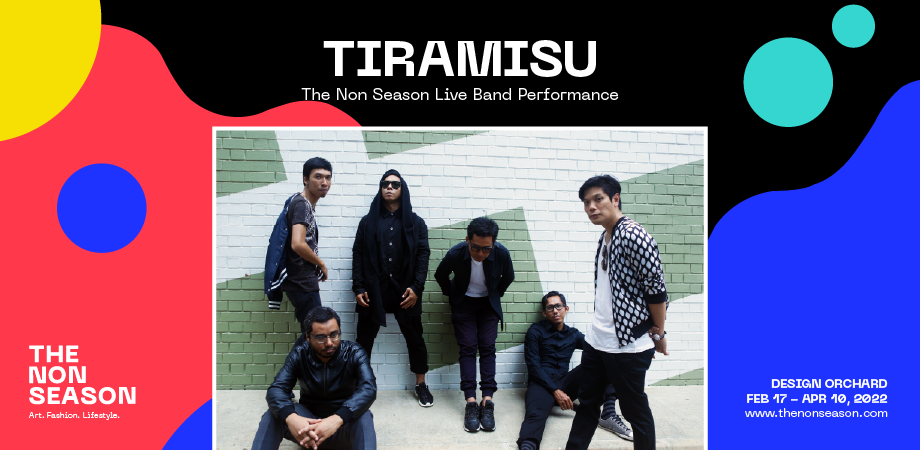 When: February 19th, 7:30PM
Where: Design Orchard
Tickets: Tickets are sold out, join the waitlist here.
Cult indie, kitsch, art-rock legends Tiramisu take to the stage for the first time this year, following their return in 2021's iteration of Baybeats. Expect an hour of continuous entertainment and excitement, as the 24-year-old sextet is known for pulling off eclectic performances that are full of surprises and extravagant costumes.
---
KiDG - The Non Season Live DJ Session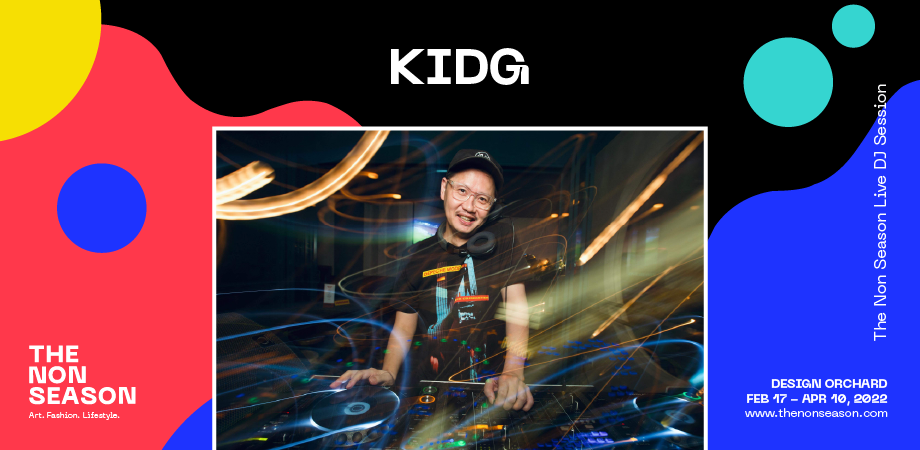 When: February 19th, 9PM
Where: Level 2 & 3 Design Orchard, Rooftop
Tickets: $10, available for purchase here.
Yes, you read that right. Live DJ sets are back! No stranger to the decks and the scene, KiDG who is one-half of EATMEPOPTART and TIKO DISKO is ready to bring out the grooves from his diverse palette of genres. Make sure to put on your dancing shoes if you're headed to his set, you never know how many moves you could bust out seated.
---
Ice Cream Sundays - The Non Season Live DJ Sessions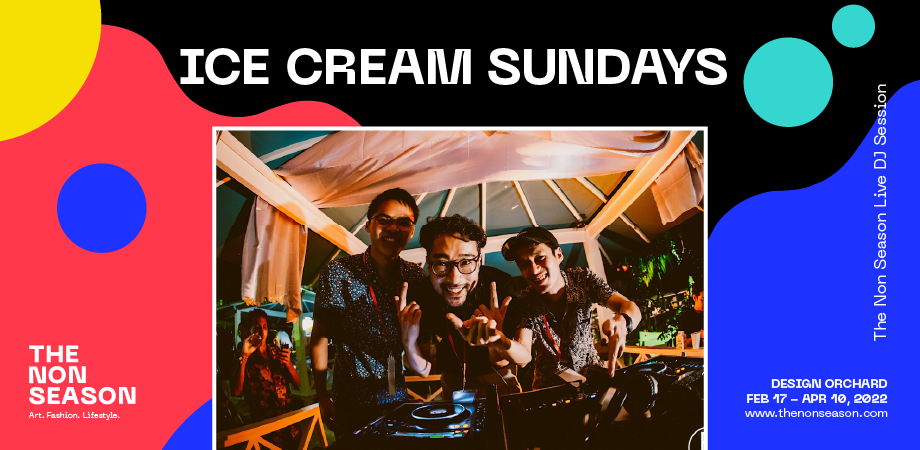 When: February 20th, 4:30PM & 6:20PM
Where: Level 2 & 3 Design Orchard, Rooftop
Tickets: Tickets are sold out, join the waitlist here.
The rooftop live DJ extravaganza doesn't stop there. The celebrated Singapore-based party collective Ice Cream Sundays is set to churn out choons galore with two sets, no less. Helmed by their resident DJs Toppings, Muto, and Bongomann, audiences can expect a rollercoaster of emotions, except there are no dips - just constant highs.
---
ziggurat - The Non Season Performance Intervention by XUE and Friends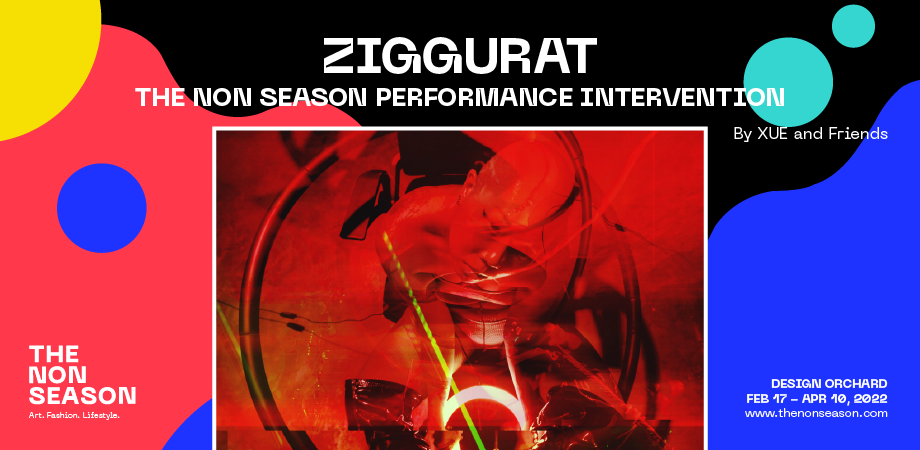 When: February 26th & March 12th
Where: Level 2 & 3 Design Orchard, Rooftop
Tickets: Tickets are sold out, join the waitlist here.
Curated by Singaporean artist and butoh dancer who goes by eponymous surrogate XUE, ziggurat will see improvisational performances by XUE, Josh Kansh, Sonia as they respond to guitar players Rudi Osman and Darrel Laser, frontman of acclaimed emo band Forests on the 26th of February, and techno duo Dodgy South which comprises Nigel Lopez alongside Jonathan Chua on the 12th of March.
---
Other events include a selection of tours, panels, and classes such as Jerome Lim's "Orchard Road Historical Tours", "Occupy Orchard: How communities make / create space on Orchard Road." - The Non Season Panel #1, Marylyn Tan's "To Gaze Unfocused Down A Line of Desire", "If not seasons: Alternative structures in fashion and art" - The Non Season Panel #2, and Daniela Monasterios Tan's "Visible Mending Clinic".
Find out more about them on their event listing at Peatix. 
---