Popularly known for hosting and performing a variety of shows in Singapore, across the causeway and beyond, Najip Ali is a household name in the world of regional entertainment. 
The Singaporean TV personality rose to stardom in 1993 with Asia Bagus, a star search competition that founded the next generation of singers and performers from all over Asia, spanning from Japan to Malaysia. Since then, Najip Ali has gone on to achieve bigger and greater things, even launching his own production company Dua M. 
Apart from gracing our television sets with his hilarious comedy and infectious energy, the multi hypenate entertainer has also performed on stages, and sold out records all across the region. 
Launching a successful music career, Najip Ali dropped two highly-regarded albums in the late 90s. Donning big glasses and even bigger hats, the all-around performer released Oonik, and Rawjak, both of which danced along the lines of classic Malay music and trendy Western pop hits.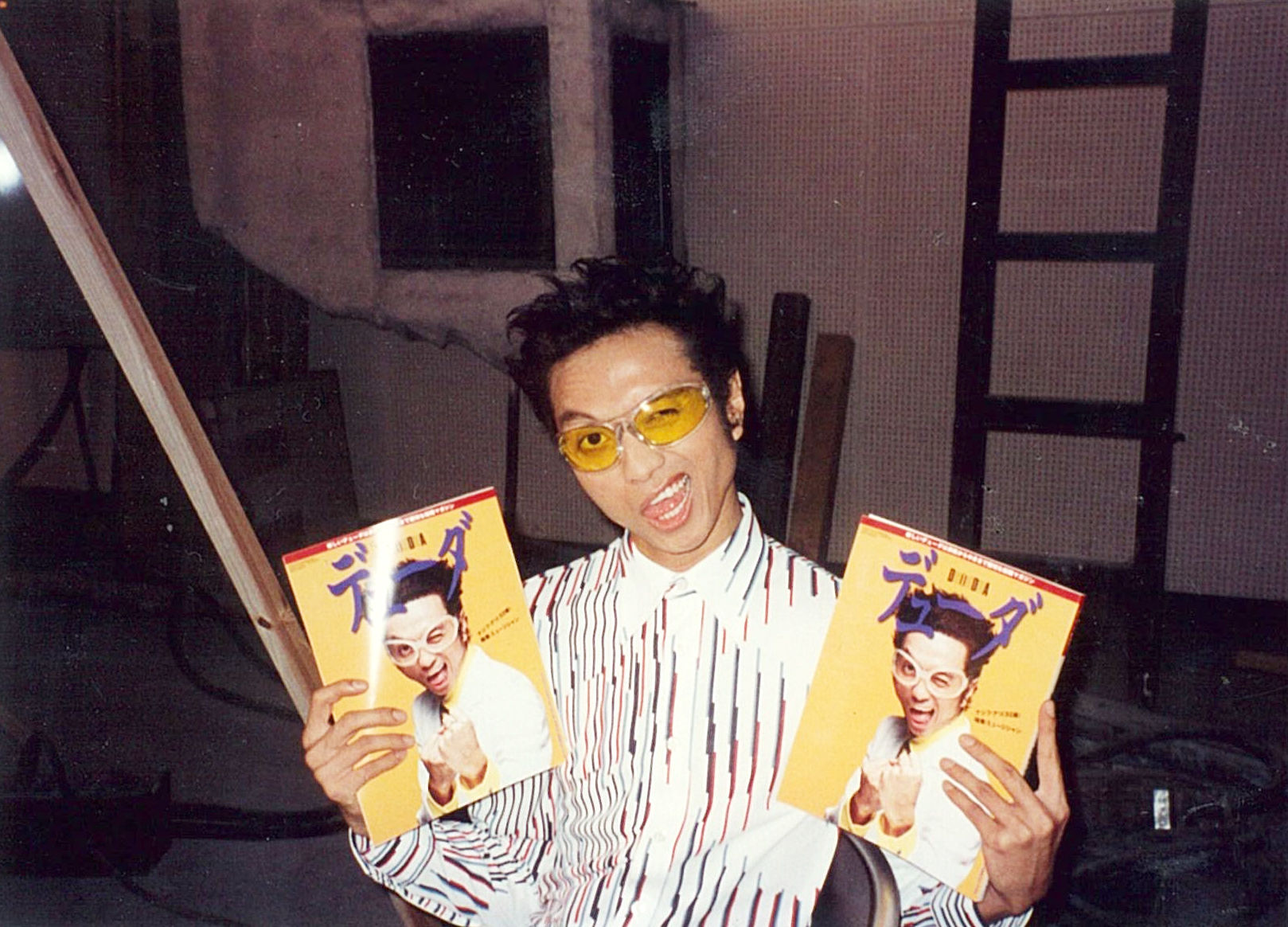 From there, Najip Ali has carried out his love for music by giving back, especially to the Malay community. Wanting to provide a platform for the ever-growing roster of Malay artists from all corners of the entertainment industry, the Rawjak act has dabbled in a number of projects to celebrate Malay culture. In his most recent feat, he hosted this year's GALA LAGA, a music event that aims to champion cross-genre music and provide a platform for budding artists stepping into Malay vernacular music.
Hear65 recently caught up with Najip Ali, a veteran in Singapore's entertainment industry, to talk about adapting to the pandemic, Malay music through the years, and any advice he has for aspiring musicians.
---
Tell us, how has this season of lockdowns and social distancing been treating you. Have there been any changes in the way you work or the type of projects you've taken on due to the effects of the pandemic?
This period has given me the gift of time. It has forced me to rethink and reset some of my projects and the way I deal with my upcoming projects.

This year hasn't been the kindest to the entertainment industry as a whole. We've seen many events move online, including this year's GALA LAGA. What are some new ways of working that you think Singapore's music and entertainment scenes need to pick up and move forward with post-pandemic?
Rather than jumping on the bandwagon of joining what the industry has been doing, I hope to have more conversation with fellow producers and artists on exploring the ways that we can produce and communicate through different platforms online. I feel this is the best time to do so.
 

 

View this post on Instagram

 
GALA LAGA celebrates cross-genre music and aims to provide a platform for budding artists stepping into Malay vernacular music. As an industry veteran who has done music and worked with both experienced and on-the-rise musicians, how do you feel Singapore's Malay music and entertainment scene has changed in the last 10 years?
Technology has changed the way we consume entertainment and that itself has changed so many of our habits too. During my time, there were very little platforms to showcase talent or express our works. Now with the rise of social media, there are plenty of platforms to do so.
Singers nowadays are also seen as someone who can influence, so artists have to create works that rise above the digital noise. Attention is the new currency so artists need to do more than just sing, they have to be unique, smart, be relevant and their messages have to resonate in order to get that reach or build their tribes. This applies to the whole music industry including our Malay music scene.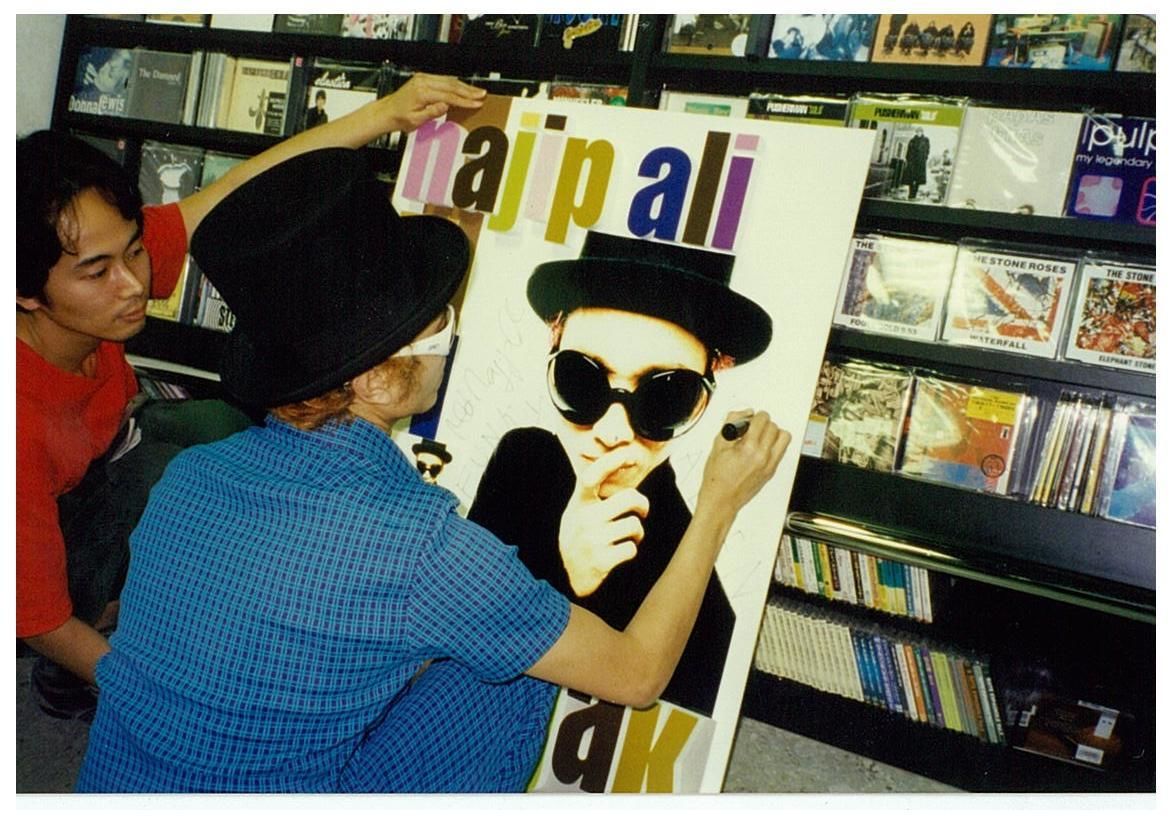 In the 1990s, there was a renaissance of traditional Malay music fused with Western pop, and was popularised by artists such as Ramli Sarip, M. Nasir, and Art Fazil. Today, we see bilingual artists such as Aisyah Aziz and Fariz Jabba, who have also taken a fusion approach. Do you think this trend is here to stay? In your opinion, why is it important to have music in our mother tongue?
The idea of using cultures and remixing genres in our culture have been around for ages. For example: Joget has a Portuguese influence, Ghazal was influenced by Middle Eastern sounds and instruments. What our artistes are doing, whether it's Ramli Sarip or Fariz Jabba, are nothing new and the process of collaborating, connecting and producing should continue and be encouraged. With every work they do, we see a part or a piece of them in it that will continue to connect and inspire other budding artistes. The scene needs more meaningful collaboration and documentation of that process.
Singing in our mother tongue or not, music to me first and foremost has to be honest and made from the heart.

Are there any local artists who have recently caught your eye?
In GalaLaga20, the work from Deformed makes me want to pay attention, he brings freshness and a whole load of raw attitude to the scene. We need more fearless attitudes like this.
Have you been working on any projects that your fans can look forward to?
My latest project is that I'm working on myself creatively, mindfully and spiritually. I'm looking forward to that, not sure about the fans (laughs).

Any lessons that you've taken away in 2020?
2020 has forced me to take this time to rethink, relook and reset.

Finally, do you have any words of encouragement for anyone out there wanting to pursue music?
Do work not to impress but to express and give yourself time to evolve. When you know better, you do better.
---
Watch GALA LAGA 2020 here:
---
---