Grab your flags, put on those cute red tattoos, and get ready to shout, because National Day is almost here! The grand occasion is always accompanied by the extravagant National Day Parade - a must-watch event for Singaporeans, as it boasts a spectacular display of the nation's finest talents and brings together our most ambitious creatives. 
Thankfully, the celebrations don't have to start and stop with the parade! Here is a list of upcoming National Day-themed events that are sure to stir up your pride for the homeland.
---
CÉ LA VI - The Singapore Spirit - A National Day Celebration


When: Saturday, 23 July 2022 & 30 July 2022, 6pm – 4am & Tuesday, 9 August 2022, 5pm - 1am
Where: CÉ LA VI Singapore
Tickets: Varied minimum spending applies. For more information, visit the event Facebook page.
Marvel at the nation's skyline being decorated by aerial flypasts and fireworks from CÉ LA VI, situated on the 57th floor of Marina Bay Sands. Celebrate the nation's birthday with your loved ones and turn up the energy with DJ sets throughout the night.
---
Gardens by the Bay and Mediacorp National Day Concert 2022
When: Saturday, 6 August 2022, 7.30pm
Where: Supertree Grove, Gardens by the Bay
Tickets: Onsite tickets are no longer available, catch the live-streaming of the concert on-screen at the Supertree Grove or on Mediacorp Channel 5, with a simulcast on meWATCH, and Mediacorp Entertainment on YouTube on 13 August 2022, 8pm

MediaCorp and Gardens by The Bay unite for a star-studded night in celebration of the nation, with fan favourite local artists such as Benjamin Kheng, Taufik Batisah, Dick Lee, and more set to storm the stages with crowd-moving and energetic tracks!
---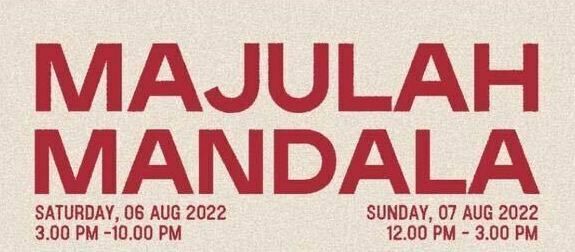 When: Saturday, 6 August 2022, 3pm - 10pm
Where: Mandala Club
Tickets: Available via the Mandala Member App

Exciting performances from Robo X, Yujin, Brendon P., Joshua P., Leland, and Jack & Rai await you at Mandala Club this National Day weekend. 
---
Singapore! A Musical Celebration - Singapore Wind Symphony
When: Sunday, 7 August 2022, 2pm & 5.30pm
Where: Esplanade Concert Hall
Tickets: Free. Book now on the Esplanade website.
Celebrate the nation's musical heritage, as the internationally-recognised ensemble renders favourites like 'Rasa Sayang', 'Munnaeru Vaalibaa' and more songs that are sure to rouse your Singaporean spirit.
---
Sing Again the Songs of Singapore
When: Sunday, 7 August 2022, 7.30pm
Where: Festive Arts Theatre, Our Tampines Hub
Tickets: Redeem now at the Information Counter, Level 1, Our Tampines Hub

Our Tampines Hub celebrates National Day and its fifth birthday, with the most celebrated Singapore singers like Dick Lee, Shabir and more, as they come together to perform the songs that tether us to our national pride. 
---
The More We Get Together!
When: Tuesday, 9 August 2022, 3pm-9pm
Where: Town Square, Our Tampines Hub
Tickets: Redeem from 31 July 2022, 10am onwards at the Level 1 Customer Service Counter, Our Tampines Hub. One person is entitled to two tickets only.
Our Tampines Hub puts together a second party, and the highlight event in this second National Day party the venue is hosting is its concert featuring exciting Singaporean acts like Yung Raja and The Fast Colors, from 4pm - 5.30pm.
---
Temasek Foundation Singapore Symphony Orchestra National Day Concert 2022

When: Saturday, 13 August 2022, 7.30pm
Where: Esplanade Concert Hall
Tickets: $48, $38, $28, $15. Visit the SSO page for more information.
Singapore Symphony Orchestra organizes a celebration of Singaporean music, and is joined by the Singapore Symphony Choruses, members of the Singapore National Youth Orchestra and special guests, the Lorong Boys as they perform classics like Dick Lee's 'Home'. The concert will also be streamed live on SSOLOUNGE and the SSO YouTube channel.
---
Singapore Night Festival 2022
When: 19 - 27 August 2022, 7.30pm – 12am
Where: Bras Basah and Bugis district
Tickets: Free admission, ticketing charges apply for selected programmes

The Singapore Night Festival returns with its transformation of the Bras Basah and Bugis area into a visual and aural treat. This marks the event's return after a hiatus of two years, with previous iterations being filled with exciting musical performances. To find out more, stay tuned to updates from the official website.
---
Past Events
---
National Day Istana Open House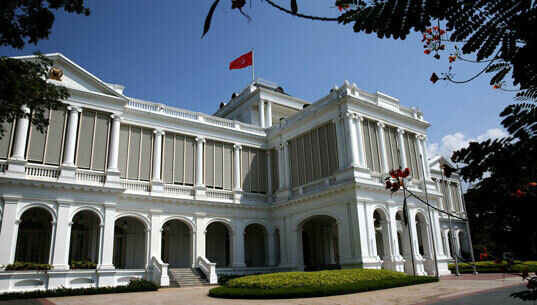 When: Sunday, 17 July 2022, 9am - 6pm
Where: The Istana
Tickets: Free walk-in for Singapore Citizens and Permanent Residents
The Istana opens to the public for the first time since the COVID-19 pandemic hit, and it's coming back with live performances, exciting activity booths, tours, souvenir and food stores! Chung Cheng High School (Main) and Sengkang Secondary School's concert bands will be showcasing their talents at the Ceremonial Plaza and Main Tent.
---