'Traditional music' bears strong connotations of certain archetypes depending on who you're speaking with. For some it's traditional costumes, assorted wooden vintage instruments dowsed in heritage, and grand ensembles in cinematic harmony. Some breathe life back into its crevices, fervently championing its existence not just as homage, but living embodiments of their roots and ancestors. 
Dissecting and contrasting its popularity from its distant cousin of pop music shines insight into its declining mainstream appeal. Indeed, studies like such briefly attest to a multitude of reasons, much of which includes 'catchiness' and repetitive verses aiding memory recall and hence, likability. It should come as no surprise then that the era of streaming fancies 'digestible' and mass adoption, eschewing much else that doesn't fit this equation. 
Yet thanks to the efforts of some of Singapore's local ensembles, the traditional music scene has been set on an unstoppable path toward revitalisation in recent years, wooing many of the generations after their insurgence into a great revival of culture. 
We had a chat with five musical ensembles who've been leading the charge in making traditional music great again, across the various ethnic groups in Singapore. In this article, The TENG Ensemble, Siong Leng Musical Association, Orkestra Melayu Singapura, Bhaskar's Arts Society, and Brahmastra share how they've adapted traditional music and instruments for a younger audience. 
From creating exciting fusion pieces, to providing training and scholarship opportunities to groom the scene's future talents, read on to discover how these ensembles are winning the hearts of Singaporeans young and old with their music. 
---
Tracing back to our roots
To truly appreciate the value of the different forms of traditional music that are present in our society, we ought to firstly understand how Singapore's identity has been shaped by them throughout history. Which begs the question — when and how did these various styles of music arrive at our shores? 
"After World War II, migration of Indian workers, merchants and scholars to Singapore brought with it the customs and traditions practised by the new residents," shared Dr Ghanavenothan Retnam, Music Director at Bhaskar's Arts Academy.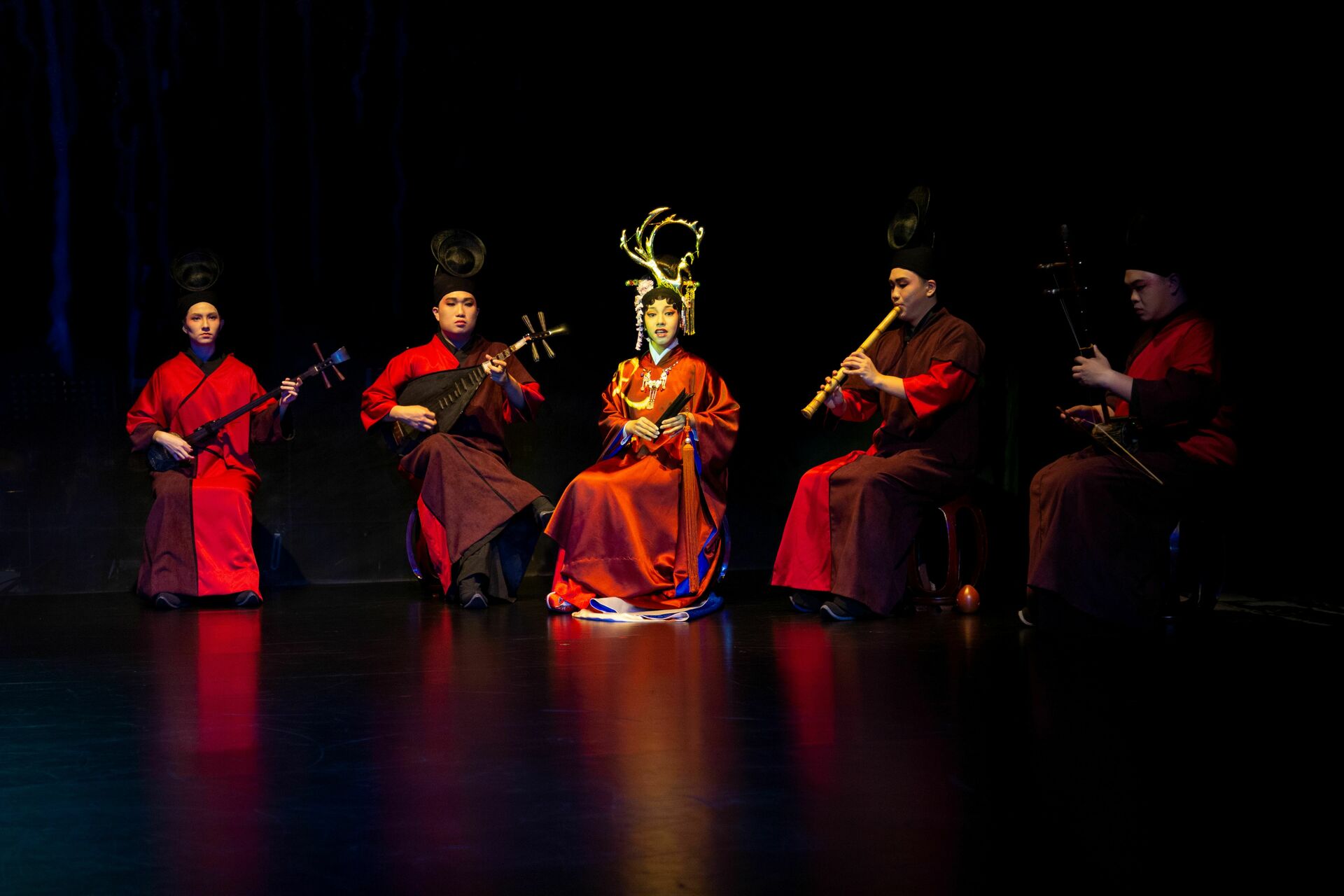 Early migrants were a key vector of traditional music in the Chinese and Malay populations as well. "Nanyin arrived in Singapore during the late 1800s when Fujian immigrants started migrating to Singapore for work," explained Siong Leng's General Manager Seow Ming Xian, referring to the style of Chinese music that the association practices. "The music has always been a form of entertainment after work and gatherings, and is often used to reminisce about their hometown."
But for an entire music scene to develop over the years, surely it'd take more than just a few migrants who knew how to perform their traditional music. Government initiatives under the People's Association (PA) and media companies like the Singapore Broadcasting Corporation (SBC) played a big role in spreading the music to the masses.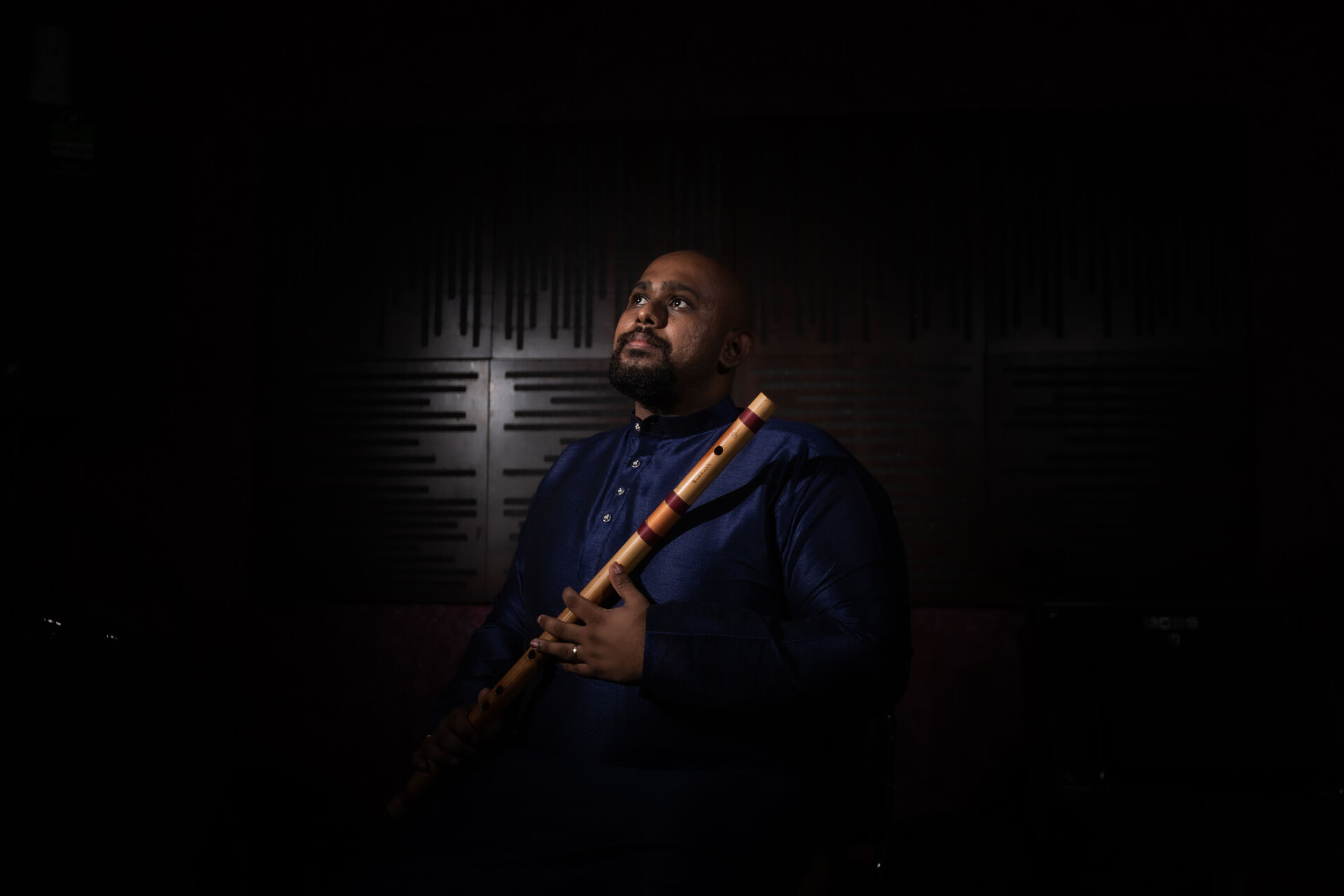 "From 1950s to 1980s, radio stations gave locals the access to Carnatic and Hindustani music with performances from local and foreign artists," said Brahmastra's Creative Head Niranjan Pandian. "At this time, PA had formalised a framework to preserve and increase awareness about Indian traditional music through the formation of the Singapore Indian Orchestra and Choir." 
The TENG Ensemble's Creative Director Dr Samuel Wong chimed in on how the creation of more traditional orchestras was pivotal. "During the '80s, there was a Chinese orchestra boom. A lot of Chinese music was televised and could be heard on radio. SBC had its own Chinese orchestra, and by the time it hit the '90s, even school orchestras had up to 500 people."
With so many Singaporeans having had their own experiences with traditional music — whether by playing in an orchestra in their school CCAs or listening to it on the airwaves — it's safe to say that traditional music has formed an integral part of our collective consciousness as a society over the years. 
---
The case for traditional music's preservation 
With that said, one might begin to see that traditional music isn't just some archaic art form that was imported from abroad by the first few settlers of the land. In fact, it's a precious piece of heritage that many Singaporeans have had personal interactions with. And in such interactions, the music has done much to instill in us a sense of community and belonging here in this country. 
"The objective of OMS is to preserve Malay music, and traditional Malay music is a part of that. It is important for OMS to preserve it because it is a significant part of our identity and Malay culture," explained Orkestra Melayu Singapura.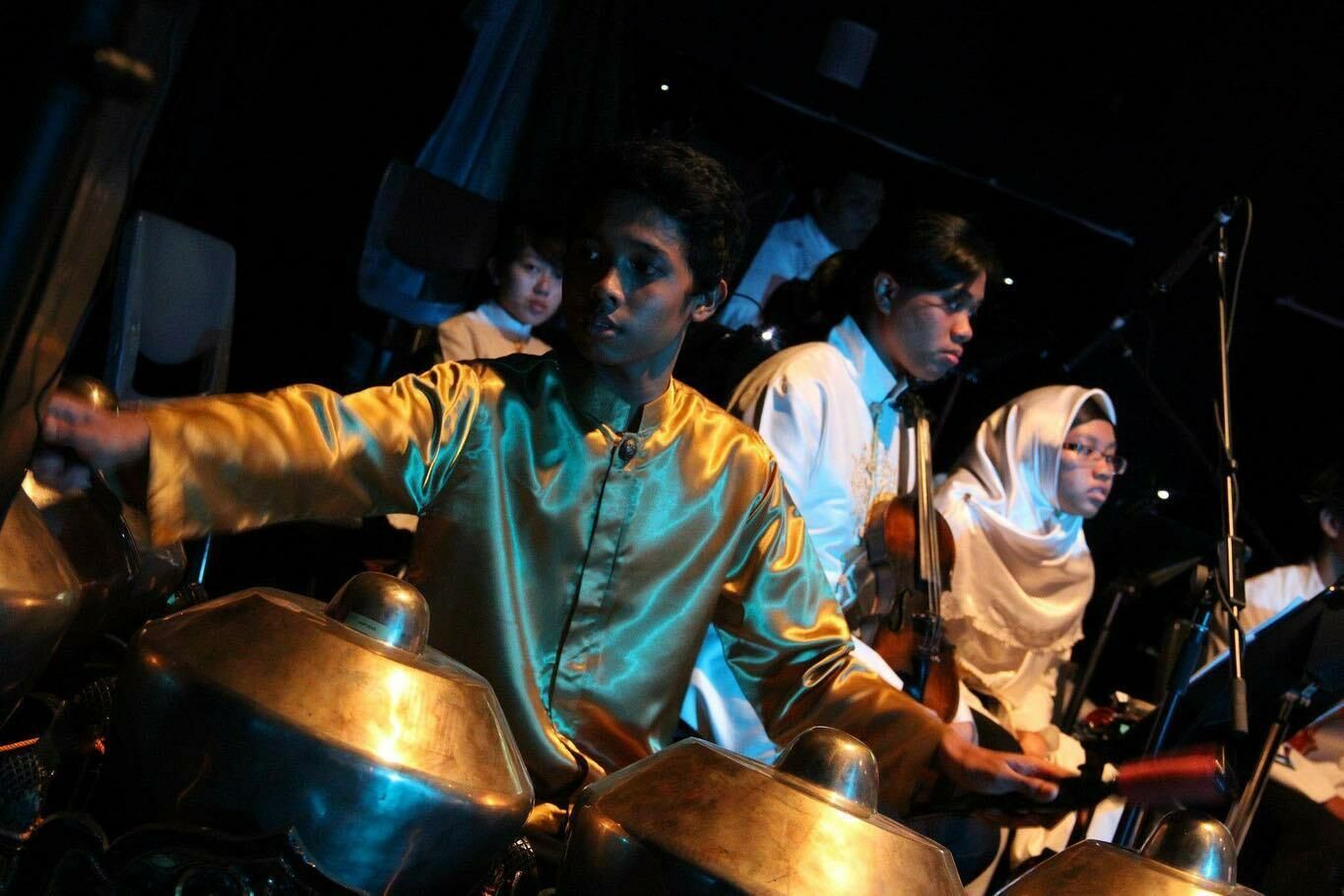 On the topic of culture, Dr Ghanavenothan agreed. "Traditional Indian music serves as one form of cultural grounding for the Indian community. Inculcating this intrinsic musical value to the present and future generations of Singapore therefore opens up their connection to their roots and at the same time broadens their horizons, complementing the education system in a secular state." 
But for some, traditional music takes on a more philosophical approach. In the practice of these art forms, Singaporeans also stand to learn important moral values that have been passed down for generations. "The sociology of Nanyin highly suggests that it has been driven by the main teachings of Confucianism. I was exposed to the emphasis of RenAi (benevolence and love), Zhong (loyalty) and Xiao (filial piety) through my practice of Nanyin," said Ming Xian. 
---
A modern, traditional sound
So how do these ensembles break out of their 'archaic' impressions and attract a fresh generation of Singaporeans toward the scene? The answer, it seems, is two-fold. Firstly: an ambitious reinvention of traditional music's sonic composition in order to give it a contemporary twist. That entails embarking on a fusion of genres, introducing sounds and instruments that a younger audience may be more familiar with. 
Yang Ji Wei, executive director of The TENG Ensemble, which has clarifed that the ensemble is not a 'traditional Chinese ensemble' but rather one that simply uses traditional Chinese instruments, recalled one of their earliest performances at Singapore Night Festival.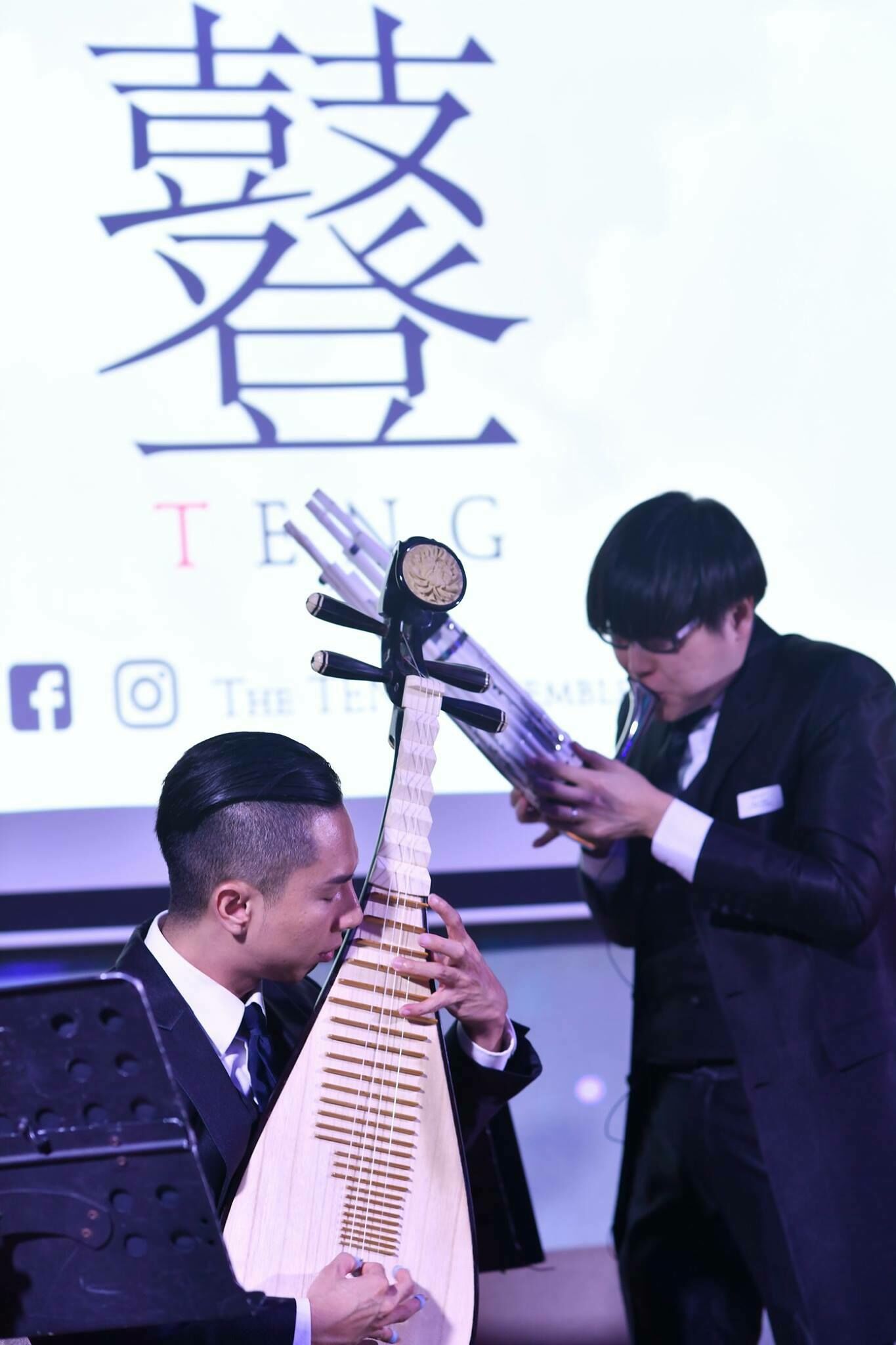 "The brief given to us was that the Night Festival was attracting a very young crowd. We thought that if we were to play all classical stuff, nobody's going to listen to it because it's not 'hip' enough," chuckled Ji Wei. 
"What we created was a merger of both East and West — we used both Eastern and Western instruments. I played the pipa, but I wasn't playing very traditional songs. I was working with electronica, for example. For a classical pipa player, that was very unheard of!" added Samuel. "Over the years, we had a lot of people telling us that they'd never imagine that Chinese music or instruments could sound like that. We could play music from Harry Potter, Michael Jackson and Billie Eilish [with Chinese instruments]." 
For award-winning Indo-ASEAN contemporary ensemble Brahmastra, the amalgamation of genres plays a big part in its appeal to youths too. "We present re-arrangements of existing repertoires from the Indian classical music system, exploring genres such as pop, world music, blues and jazz with these re-arrangements," Niranjan explained. 
Yet, the elephant in the room when it comes to fusing modern genres with the traditional is clear. How does one maintain the authenticity and essence of the tradition when the buzz of the contemporary threatens to eclipse the former? 
Siong Leng's GM Ming Xian explained the conundrum: "Creating new works of Nanyin has always been a conflicting process. While we try to preserve and showcase the essence of Nanyin, audiences from the modern society may not be able to accept it. On the other hand, creating contemporary works of Nanyin reaches out to audiences easier but as artists, we might face problems such as diluting the art form. Hence, the company has been creating new Nanyin works with caution."
Still, the association has put up productions that incorporate both Mandopop and jazz such as 'An Evening of Nanyin Jazz' and 'When Will You Return'. Electronic music has also met nanyin in experimental performances like 'X SHIYAN' and 'Fantasia'.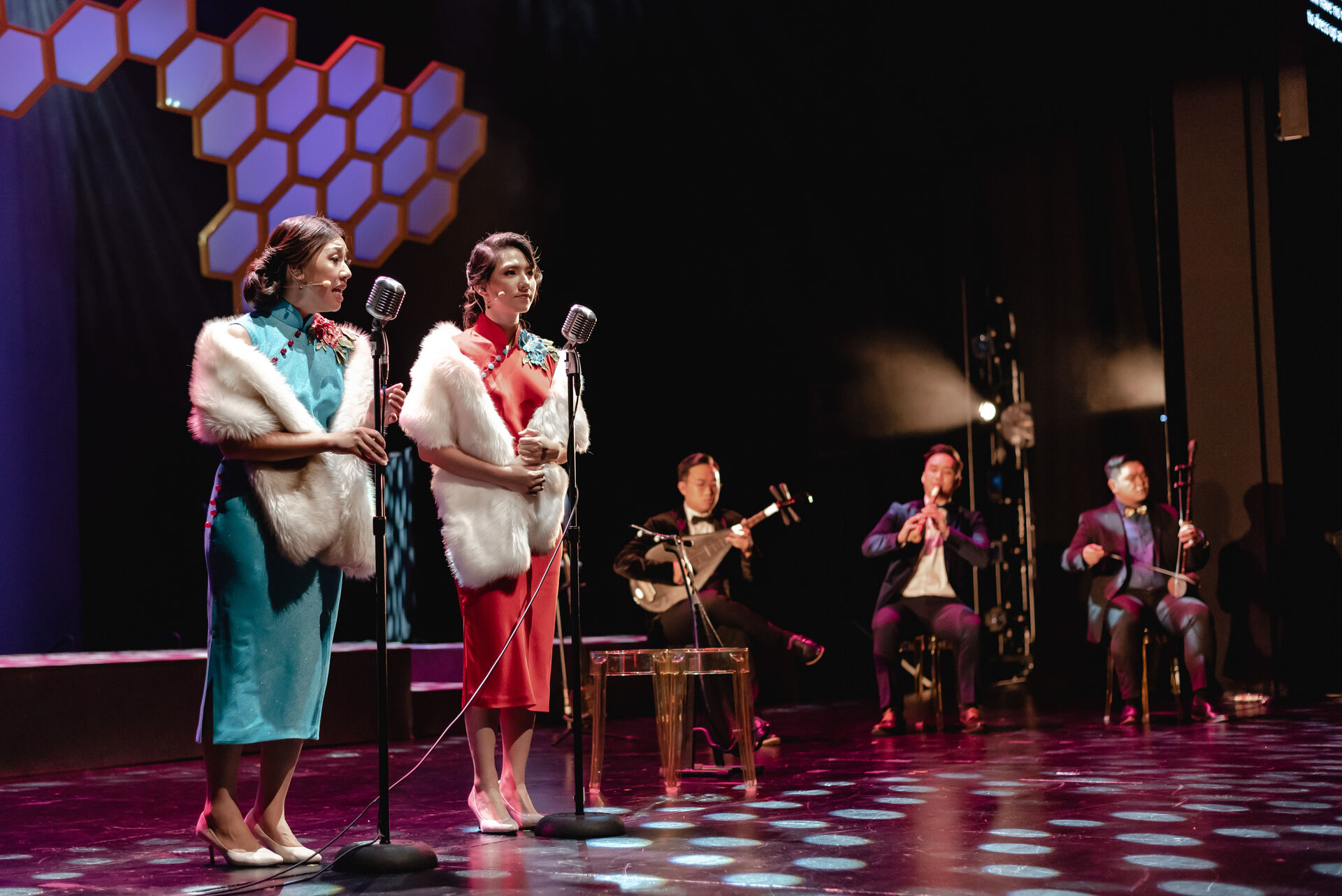 The solution to this issue doesn't come by easily. As tastes and preferences change, the tension between staying relevant and remaining true to one's style is something that every artist has to struggle with in their lifetime. To overcome this challenge, ensembles can only make small, calculated changes to their performances and pedagogies in order to strike the perfect balance. 
"To capture attention and appeal to the younger audience, harmonisation is used in presentations and performances. The rigidness of some classical compositions is also toned down by giving them a [contemporary] twist to suit the present era of modernisation, without diffusing the musical value," said Bhaskar's Dr Ghanavenothan. 
---
Pop culture meets traditional music
Aside from fusing genres, many traditional ensembles today are also bringing pop culture into their music. This is achieved through a myriad of ways — getting popular music icons to be featured in one's tracks, making covers of songs that have gained traction among youths, jumping onboard social media platforms like TikTok etc. 
Orkestra Melayu Singapura recently released an EP with famed Singapore Idol alumnus Hady Mirza to celebrate its 30th anniversary. The song 'Ramadan yang Mulia, Syawal yang Indah' is upbeat, funky and a true earworm that could very well have the potential to be a chart-topping hit on the radio. Featuring Hady's distinctly powerful vocals, it almost misses us that the musicians behind the track were all maestros trained in traditional Malay music. 
Similarly for Bhaskar's Arts Society, popular songs have been making frequent appearances in their repertoire. "Swathi (our youth orchestra) regularly performs pieces that fuse traditional pieces with trendy and familiar local songs such as Home, Rasa Sayang and Mo Lihua, which attract many younger audiences," said Dr Ghanavenothan. 
The TENG Ensemble, too, has collaborated with many of Singapore music's biggest names — Benjamin Kheng, iNCH, Shabir, The Freshman 插班生 — just to name a few. They've also recently started TikTok, where their videos have already gained a whopping combined total of 29.3k likes. 
"Alot of our work is measured by research. We are very data-driven. We figure out what our audience is and what they might like," explained Samuel. And it seems that of late, the data has pointed out to them that a Chinese instrument cover of popular online game Genshin Impact's soundtrack would fly well. The data most certainly did not disappoint. 
---
Grooming fresh talent for the scene
For a sustainable plan on revitalisation, attracting young people's interests toward the traditional music scene is only the first half of the battle. Ensembles must now figure out how to develop the skills of these passionate youths, so that they can take the scene to greater heights after the current generation of maestros retire. 
One way this is done is through setting up dedicated youth wings in the ensembles. Established in 2004, Orkestra Melayu Singapura's OMS Belia has garnered a steady membership over the years. It has reached out to numerous schools in Singapore with its 'Music Discovery Programme', where traditional gamelan is introduced to students as part of the curriculum.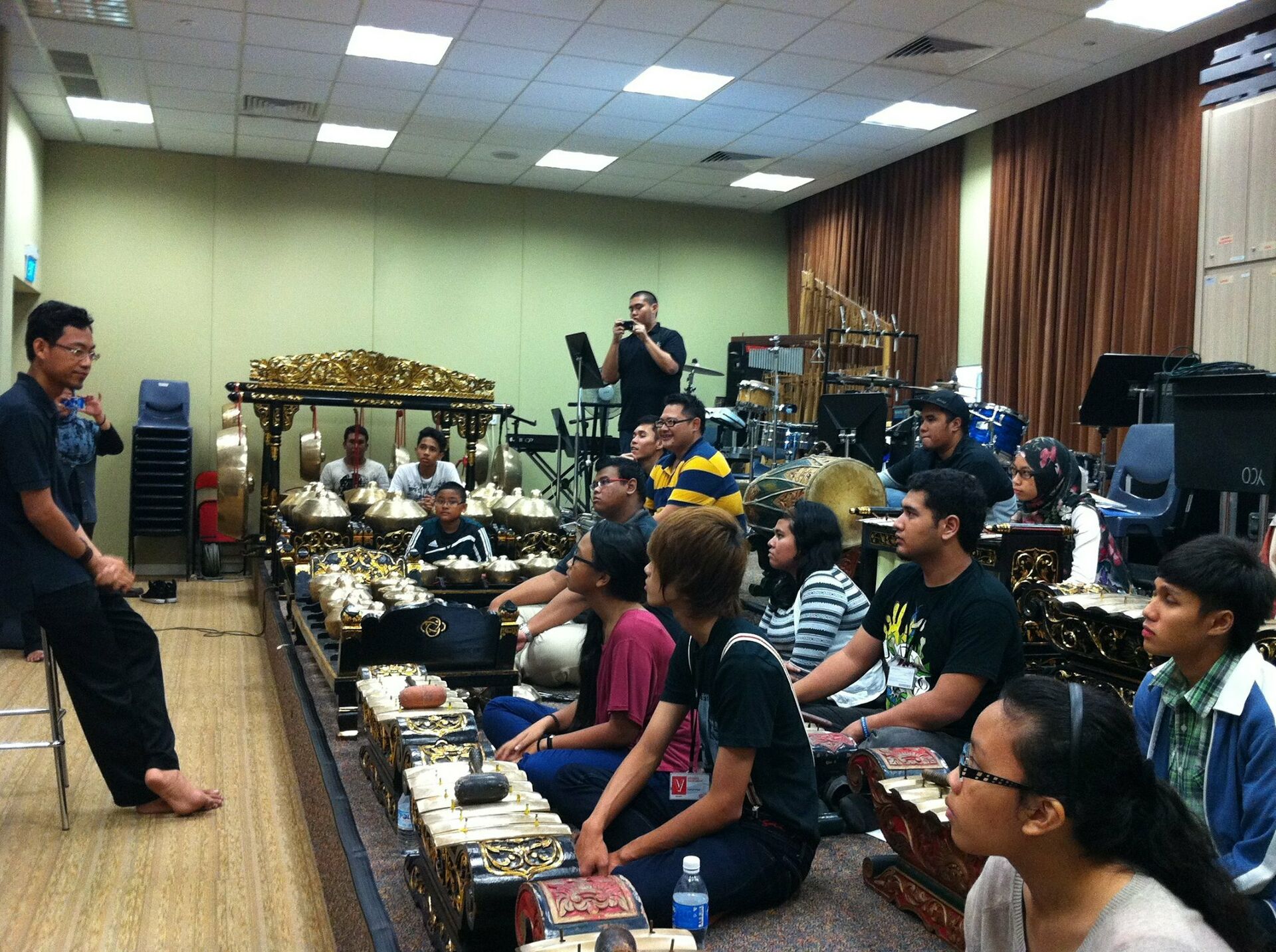 "Students are usually captivated by the uniqueness of the musical instruments and music," the ensemble told us. 
For ensembles that also work with the music education scene, talent-identification and grooming starts early from the classroom. One example is Nrityalaya Aesthetics Society, which is Bhaskar's dedicated education arm.
"Talents [that have been identified] audition to become part of Swathi (our youth orchestra). Members of Swathi are given more rigorous training so as to hone their skills. Some outstanding students of music are also given scholarships to further their music study," said Dr Ghanavenothan. 
Scholarships are a big thing for The TENG Ensemble too. "Music is a very elitist thing. You need to well be able to afford lessons before you can learn an instrument," explained Ji Wei. "We believe music should be accessible for everyone. We look out for individuals 21 and below who really are passionate about Chinese instruments but can't afford lessons, and we pay for them." 
When asked whether they've seen a tangible impact from the scholarships offered, Samuel revealed that five of their scholars, who were from financially-disadvantaged backgrounds, had been able to successfully enter prestigious schools through the Direct School Admissions on merit of their strengths in Chinese music. That's a testament to how these scholarships have improved social mobility and developed future talents for the scene. 
---
Roadblocks to revitalisation 
Yet, with all the amazing things ensembles have been doing to get young people excited about traditional music, challenges still abound. The biggest hindrance remains society's pre-conceived notions about the scene: that it is out-of-touch, irrelevant and 'uncool'. 
"Perhaps the biggest obstacles are the bigger appeal of pop culture (both western and Asian) and that traditional music is not perceived as being 'hip'. With increasing global influences in Singapore, this is not surprising," shared Dr Ghanavenothan.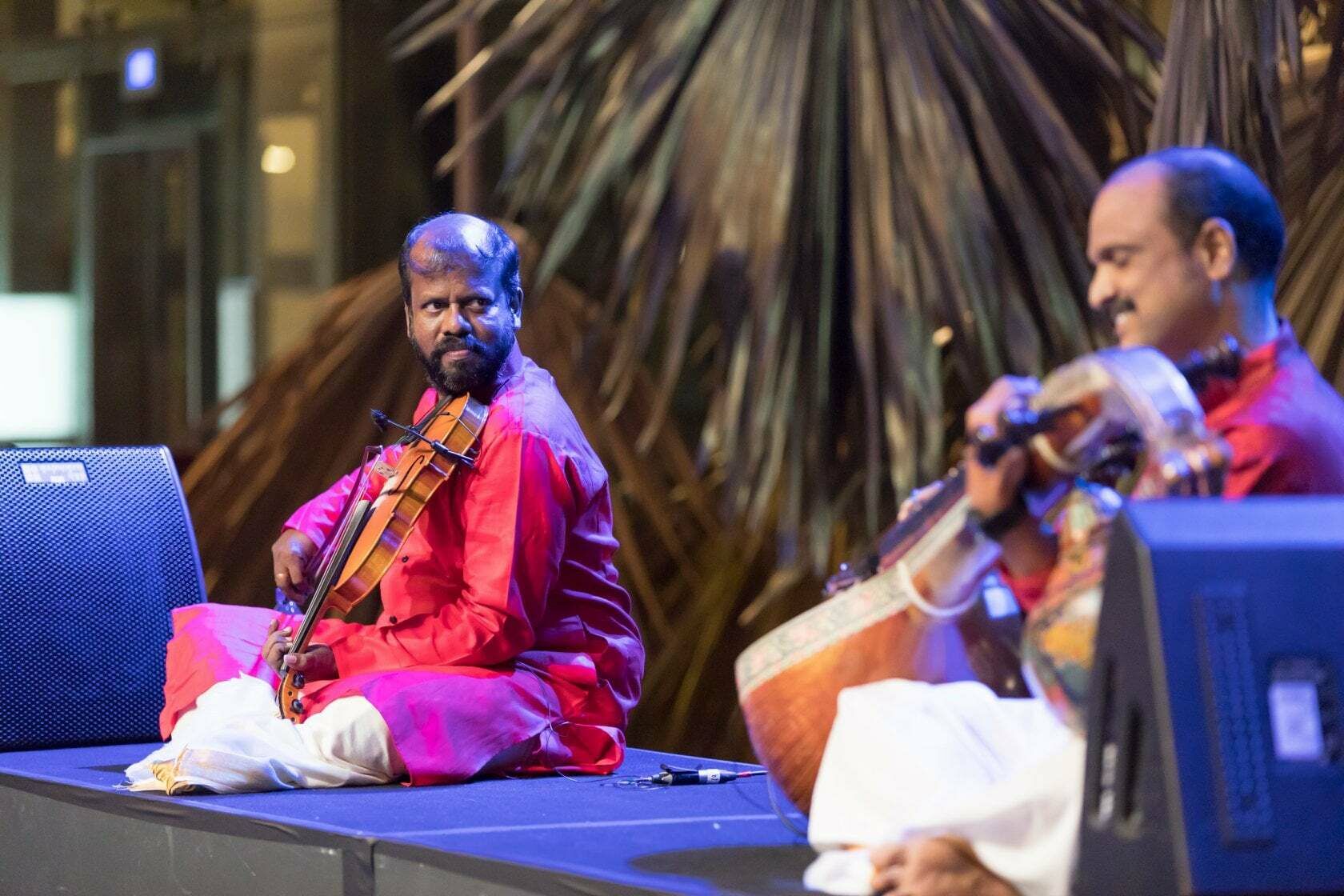 So entrenched is this narrative about traditional music being less exciting than pop music, that some ensembles have even begun to speak about their own compositions in a deferential tone. "Younger audiences are more attracted to current music which is more groovy and trendy as compared to the sound of old-fashioned traditional music," relented Orkestra Melayu Singapura. 
"I find that there tends to be this sense of biasness [against traditional Chinese music]. That it is old and antiquated, it's a stereotype that they have. If the mind is closed, it's very difficult to influence them," TENG Ensemble's Samuel shared, referring to Singaporeans within the age range of 20-40, in whom he believes such pre-conceived notions mostly lie.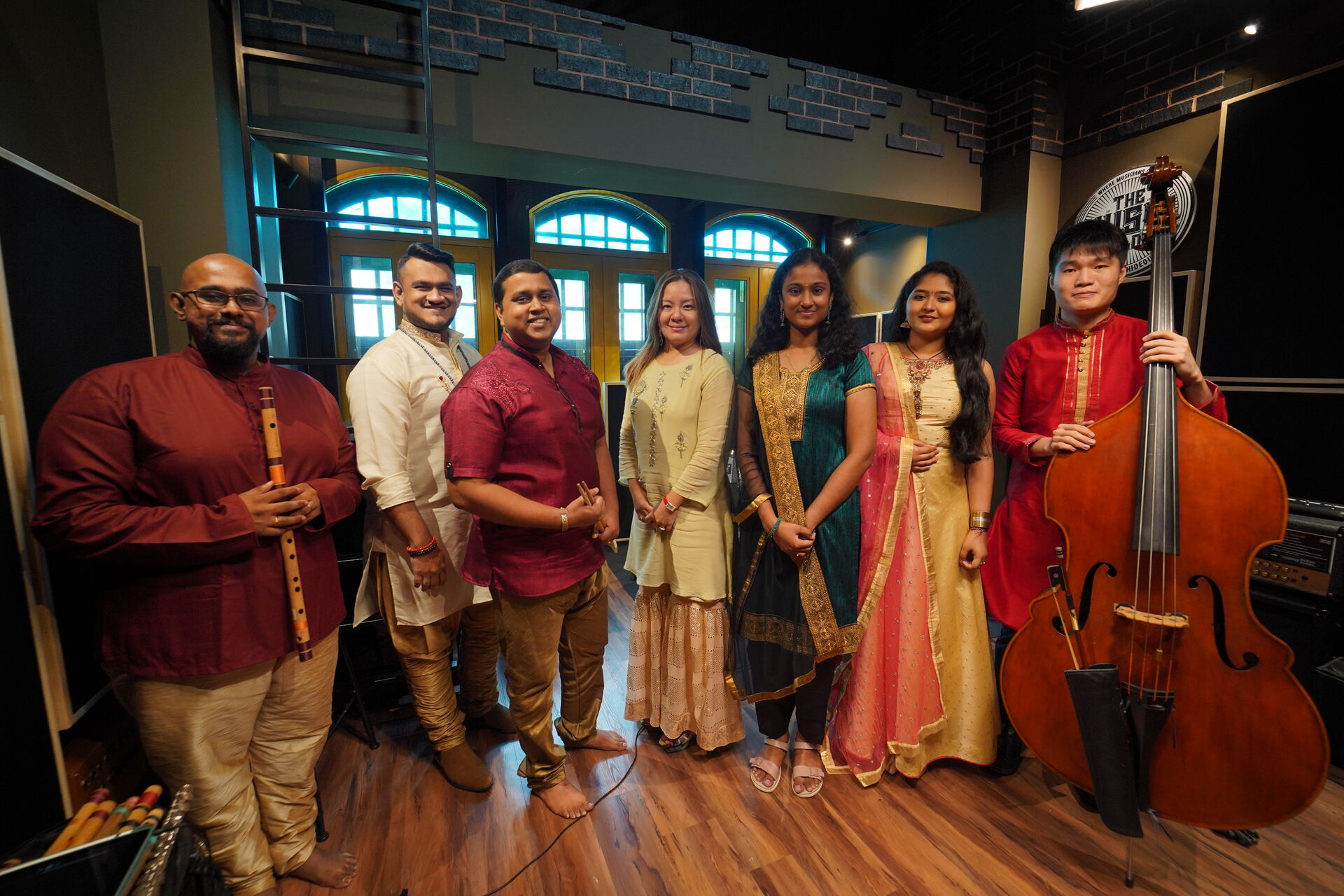 Another challenge is the language barrier. When traditional music is taught and performed in dialects or languages that are unfamiliar to the younger generation, its appeal naturally dwindles. Nanyin, for example, is sung in the Minnan dialect, and much of traditional Indian music involves languages like Sanskrit and Telugu. "The younger audiences are often not comfortable with such languages and it becomes a barrier to learning the music," explained Niranjan. 
---
COVID Complications 
As if ensembles aren't already dealing with enough challenges, the current COVID-19 situation and its impact on live entertainment only makes matters worse. The pandemic has made it difficult for many of the programmes offered by these ensembles to continue in their usual capacities. Demand for live performers, in general, has also fallen to near zero. 
"Nanyin has always been a niche art form and is best portrayed in an intimate setting. Being unable to put up live performances has made it challenging for the company to bring Nanyin to our audiences," said Ming Xian. 
The obvious remedy to the whole pandemic shake-up for the arts scene is digitalisation. All the ensembles who are part of this interview have, in some shape or form, pivoted their live offerings to the online space. 
But as with every digitalisation drive, some inertia does exist before mindsets can be changed to adapt to the new practices. 
"Before the pandemic, there was good demand for traditional group performances at weddings and receptions. The challenge now is for the current practitioners to learn and embrace the science of the digital world and of streaming performances. We hope that the government and NAC can provide the necessary support for them to make the switch," says Orkestra Melayu Singapura. 
Yet, some recognise the silver lining in this whole crisis. Dr Ghanavenothan from Bhaskar's shared: "One positive outcome in all this is that the online productions are available to be viewed by a much larger audience that is not restricted to Singapore. So perhaps in that sense, the COVID-19 situation has helped bring traditional Indian music to a broader audience."
All in all, it's safe to say that the music landscape has been irreversibly changed due to COVID-19. And whether these changes are for better or worse remains something only time can tell.  
"At the end of the day, there's no going back anymore. Even if the pandemic is over in the next couple of years, the consumer patterns for the arts have changed. There's no way to head back to just live performances, I think it'll always be a hybrid model in the future. Arts will never be the same anymore," lamented Ji Wei from The TENG Ensemble.  
---
What more should be done? 
When asked what else could be done to strengthen the traditional music scene in Singapore, ensembles put forth two main suggestions — more showcase platforms and greater education efforts. 
"More programmes on national television can incorporate elements of traditional Indian music — be they educational programmes, variety shows or even local serials. There could also be more 'mobile programmes' to the heartlands organised on a national level, much like the Aneka Ragam Ra'ayat of yesteryears," suggested Dr Ghanavenothan, referring to a series of free concerts organised in the early '60s that showcased arts from the various ethnic groups.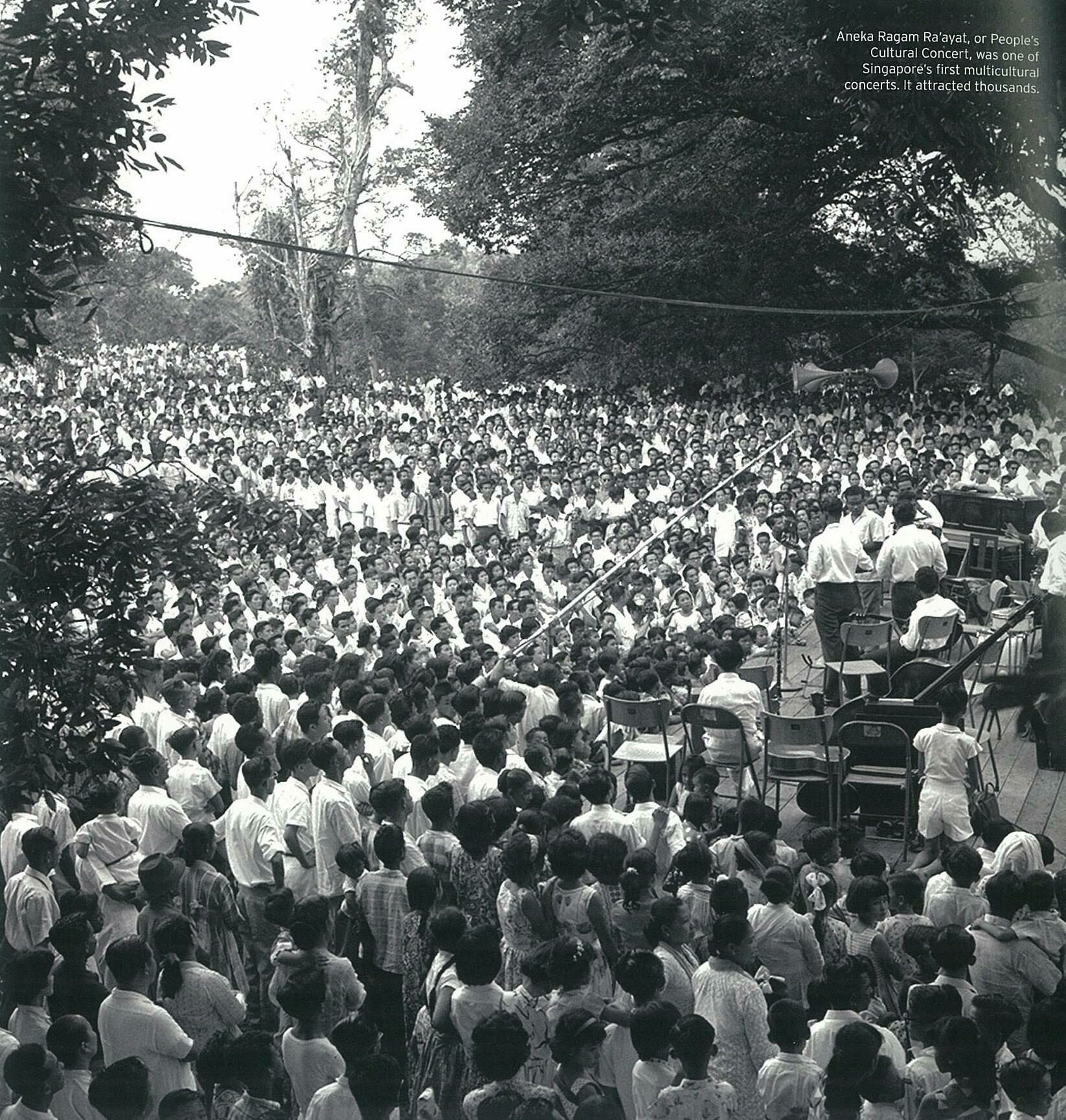 Some ensembles are also looking to arts education institutions to step up with more traditional offerings. "Institutions like SOTA, LASALLE, Yong Siew Toh and MOE should introduce interesting electives and appeciation programme in their music curriculum," said Orkestra Melayu Singapura. 
Siong Leng's Ming Xian further emphasised on the importance of traditional arts education, declaring that it is equally as important as being good in one's craft. "For the art form to flourish, it does not just require the creation of good works, but also audience appreciation and support. I feel that there should be better efforts to cultivate and educate local audiences' appreciation and understanding of the arts," he said. 
---
Hope and a future for Singapore's traditional music scene
At the crossroads of a great revival, traditional ensembles remain largely optimistic about the trajectory of the scene. Even with COVID-19 and the ever-present struggle of competing with contemporary music ahead, many stakeholders are already seeing the fruits of their labour. Young people are slowly, but surely, starting to flock toward the traditional arts and take an interest in learning them. 
"We see a trend of more youths performing traditional music now than, say, 20 years ago. And with the growth in numbers of students taking music in arts schools, it will be easier for them to understand the basics of traditional music and henceforth, become more appreciative and creative when performing it," shared Orkestra Melayu Singapura.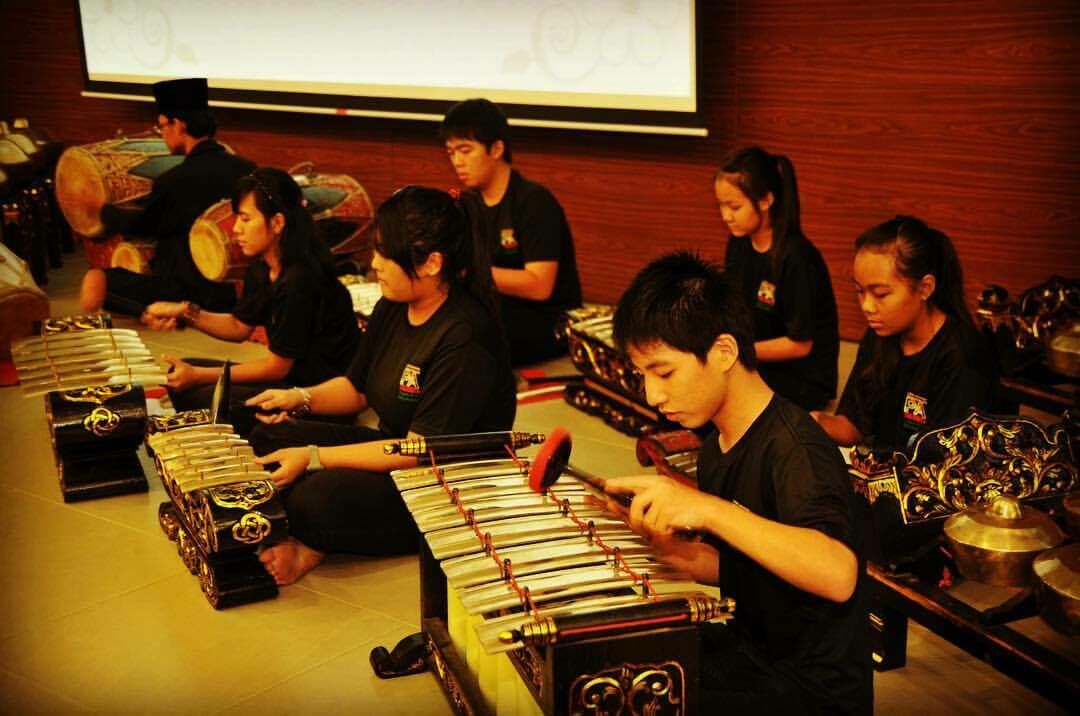 Reinvention of the scene, coupled with the benefits of modern-day technological advancements are two other reasons to be excited for traditional music's future here.
"Nanyin in Singapore is undergoing a transition where it is currently being explored with other genres of music and disciplines. At the moment, new nanyin (Singapore nanyin) is well received after having gone through rounds of experimentation," said Ming Xian.
Brahmastra's Niranjan pointed us to how the wealth of information available online today would be considered a paradisiacal luxury to musicians a few decades ago. "I am optimistic about the future of traditional Indian music in Singapore. We are in this digital realm and we have access to records, performances and teachings by vidwans and gurus which were only aurally dictated or in written form in the past," he added.
---
As the traditional music scene gears up for revitalisation, perhaps the only missing ingredient left in its comprehensive blueprint is the support of fellow Singaporeans.
When we choose to open up our minds to the world of traditional music, we will definitely get a glimpse of its timeless beauty. We might even begin to see why millions have dedicated their lives to practicing the art form over the centuries, having been enraptured by its mysterious and charming qualities.
And if more Singaporeans were willing to do that today, perhaps traditional ensembles can finally lose their 'underdog' statuses in our music scene. Only then, will traditional music be regarded as an equally exuberant and appealing form of creative work that deserves as much attention as Billboard chart-toppers. As it rightfully is.
Find out more about the ensembles featured in this article by visiting the links below: 
Siong Leng Musical Association
---
---