Despite establishing themselves in 2015, the indie-rock/dream pop quartet that is The New Modern Lights only released their debut EP 6 years later. The Distance Between Us was a 2-year long project that birthed the tracks 'Dreams', 'Runaway', 'Sinking', and 'Bones'.
 

 

View this post on Instagram

 
Prior to the EP's release, TNML had participated in the Noise Music Mentorship program, laying the foundations for themselves as a band, alongside a boisterous performance at the renowned Baybeats Festival in 2019.
One might think that their release was long overdue, but patience is indeed a virtue. We caught up with the quartet late last year, comprising Darius Oon, Ethan Hariyono, Doran Oon, and Adriel Ong to uncover the "gaps" in between, their musical heroes & influences, creative processes, and what's in store from The New Modern Lights in the near future.
---
Hey folks, congrats on The Distance Between Us - we're loving it over here. Introduce yourselves, what all of you have been up to till most recently, and what The New Modern Lights stand for.
Hi there once again, as of right now, The New Modern Lights are Darius Oon (vocals and guitar), Ethan Hariyono (guitar), Adriel Ong (bass) and Doran Oon (synths and percussion). We've just about wrapped up our National Service phase of our boyhood lives and are transitioning towards tertiary education at the moment. The New Modern Lights have stood for many things over the past few years of our existence but I would say at the moment our band stands for two things at the moment? Friendship being one of them, after going through a few lineup shuffles over the years and the second being the endless pursuit of creativity built upon that foundation, to create something larger than what we are individually.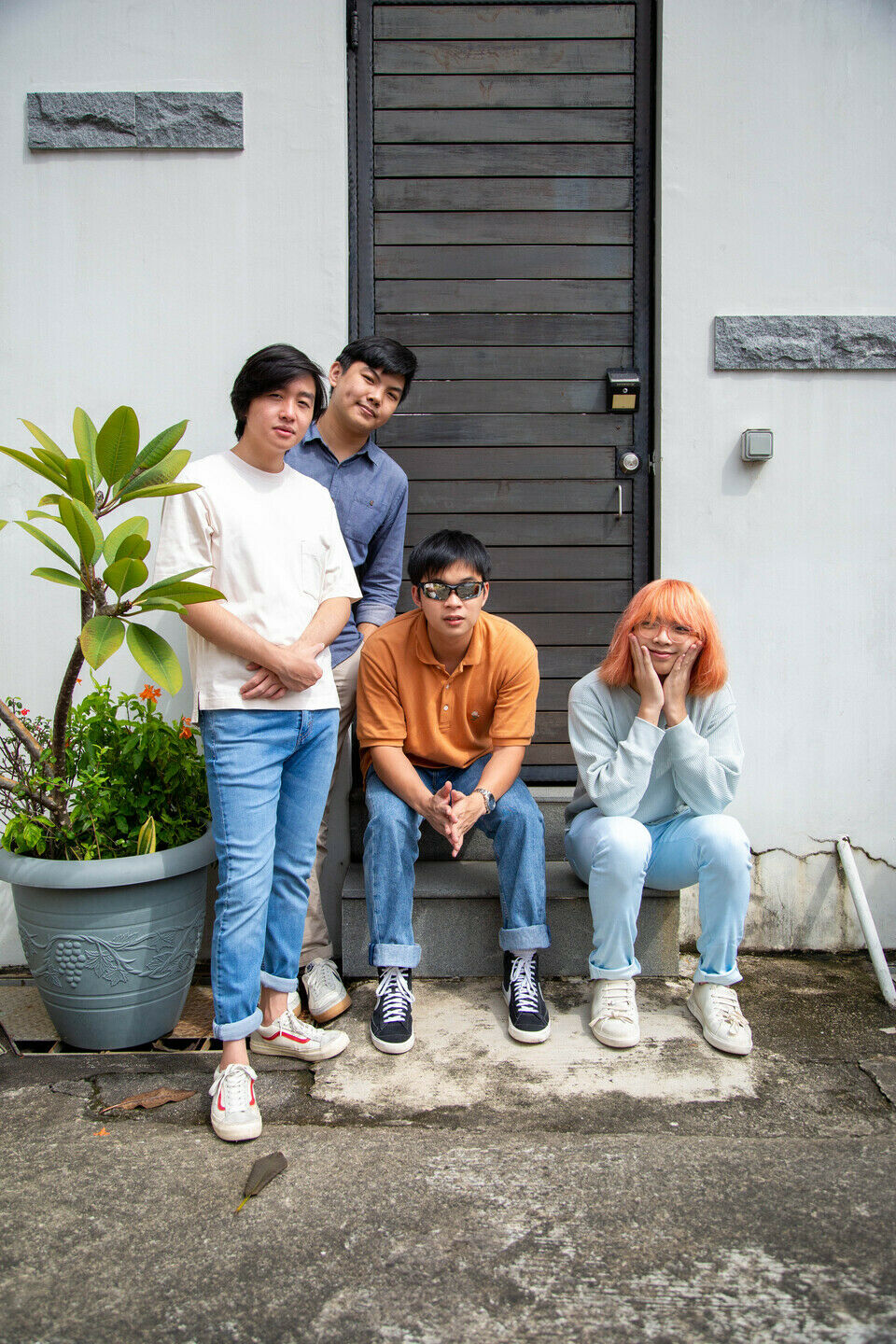 The entirety of it has been cooking since 2019, with single 'Dreams' first making its debut then. Talk us through the group's music-making process for this EP, and what this first release means for you guys. Was the 2-year gap between EP and single intentional?
We began recording the EP in 2019 with Leonard Soosay at Snakeweed Studios, releasing 'Dreams' that year. We continued to record throughout 2020 but the differing schedules presented to us by NS and the covid regulations proved to be an obstacle towards pushing out new music at a pace that we wanted. We then decided it would be best to take our time and just enjoy the process of working on the music, it being our first time working with a producer, especially one as esteemed as Leonard. The project definitely took longer than expected, but we would say it was an important experience and one pivotal towards our direction going forward.
In contrast to your name, the sound that TNML employs is something rife with nostalgia, especially for seasoned indie rock listeners, and is characterised by a coming-of-age sentiment. Talk us through the tracks' stories, and how they were birthed.
Darius: The first track on the EP, 'Dreams' was actually the last song we wrote before we started recording. And perhaps fittingly, it sounds the most 'modern' in terms of the evolution of the indie-rock sound. This was one of the songs where it was a 'stream of consciousness' type of thing. I wrote the intro riff and from there everything sort of came together quite seamlessly. I'm quite proud of the lyrics on this one too - I love lyrics which are a bit less literal but can still push an emotional button, which is not to say there isn't some story here - but we'll leave that to each listener to interpret for themselves!
The second track, 'Runaway' was a song that we've had in the locker for quite some time. Out of all the songs on this EP, I think this was the one that went through the most significant change throughout our time working on it, which is something like 3-4 years! Ethan brought in the skeleton of the song and we worked on it together. Someone that we should give special mention to who helped to change up this song is Saiful Idris. He was our mentor when we took on the Noise Music Mentorship program back in 2019. We're all fans of his band The Great Spy Experiment so it was a thrill to have him work with us on our songs during the mentorship.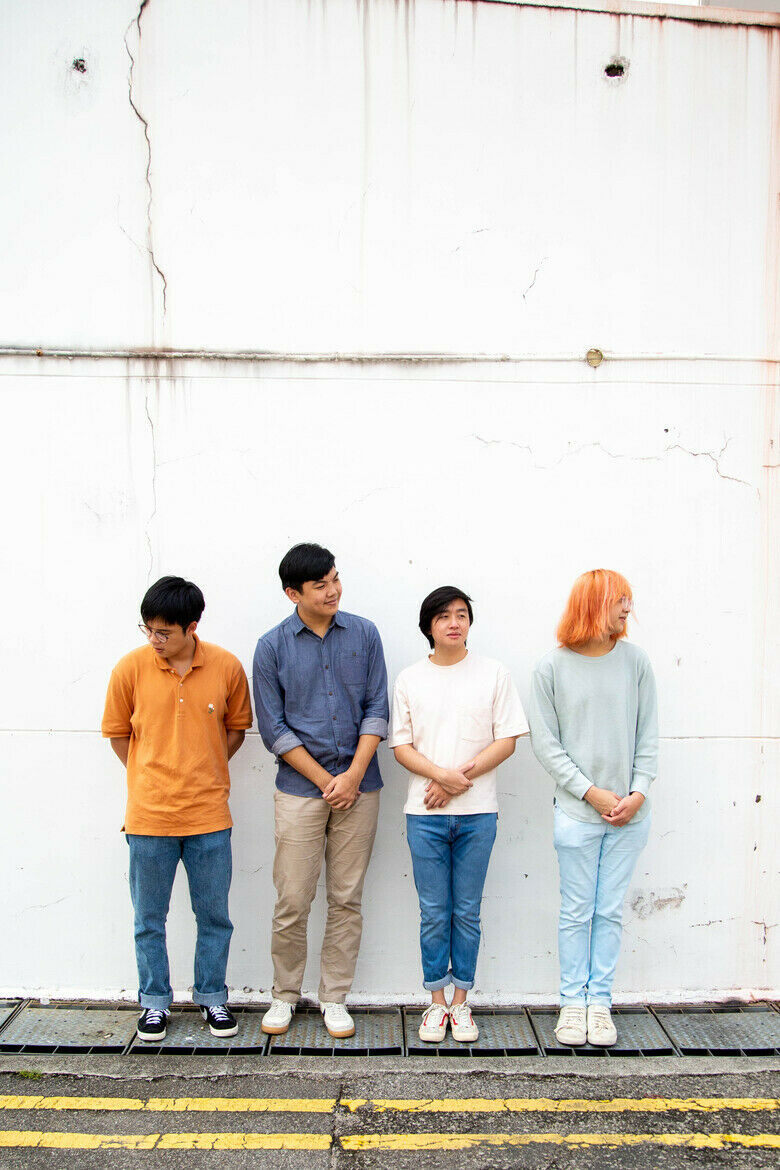 The third track 'Sinking' has turned out to be something of a fan favourite. We wrote this when we were listening to a lot of 80s-90s alternative music in particular - bands like The Smashing Pumpkins, Radiohead and The Pixies. It follows that classic formula of kicking in the distortion during the choruses and it just goes woomph! This song also came together fairly quickly, we sort of knew what kind of sound we wanted the song to have so it was just a case of piecing our parts together.
The last track on the EP is 'Bones'. This is another old tune of ours that we wrote around the same time as 'Runaway'. For a long time, and till now - we are always gassed that we were able to put a bass solo in the middle section. We always have guitar solos but when we put together the bass solo section (when we were like, 18?) We were thrilled. Needless to say, we love our bassist Adriel. This song also features Emily Sera on backing vocals. Darius plays with Emily in Coming Up Roses and this is her favourite song of ours so we got her to sing on it!
Notably, The Pains of Being Pure At Heart are cited as an influence but stopped making music, because they'd felt their music didn't represent their lives anymore. Bands like The Vaccines or Two Door Cinema Club, had to reinvent themselves to either a more palatable sound or something off-left as well.
With this in mind, talk to us about the influences of your sound in today's context, and moving forward.

We believe that music as an art form is free flowing, it assumes the form of where you're at in life, your goals and ambitions. It's natural and a welcome change for bands to move on and transform themselves sonically. Personally for us, we've taken an affinity towards more indie-pop songwriting over the past year or two and it's the direction that we're currently headed in - to make an accessible brand of music that could possibly be a gateway for new listeners to discover more within the genre and within the local scene in Singapore. We've been listening to bands like Beach Fossils, Last Dinosaurs and Yuck.
What's next in store for TNML?
We have a few new singles in the works, which we plan to record ourselves. We're kinda going back to our roots here, just enjoying the creative process of writing with one another after what seems to be an almost too long break. Definitely stay tuned for some new music coming your way in the near future! 
---
Listen to The Distance Between Us here.
---