After a nine-month hiatus, music fans were finally treated to a taste of large-scale live music events once again over the previous weekend -  Flock - The Xmas Edition, Back To Live, and Jazz at Play: 7 Songs at Christmas. These events took place with a few COVID-19 safe distancing measures as Singapore looks toward a sustainable method in scaling up the size of live events whilst ensuring the safety of audience members.
Flock - The Xmas Edition 
At Flock - The Xmas Edition, fans saw the likes of Nathan Hartono, Aisyah Aziz, and Lorong Boys taking the stage once again. During the evening performance, the instrumental pieces from Lorong Boys worked well to warm up the crowd before they were treated to Nathan Hartono's powerful vocals. Aisyah Aziz also delivered a powerful performance during the matinee show.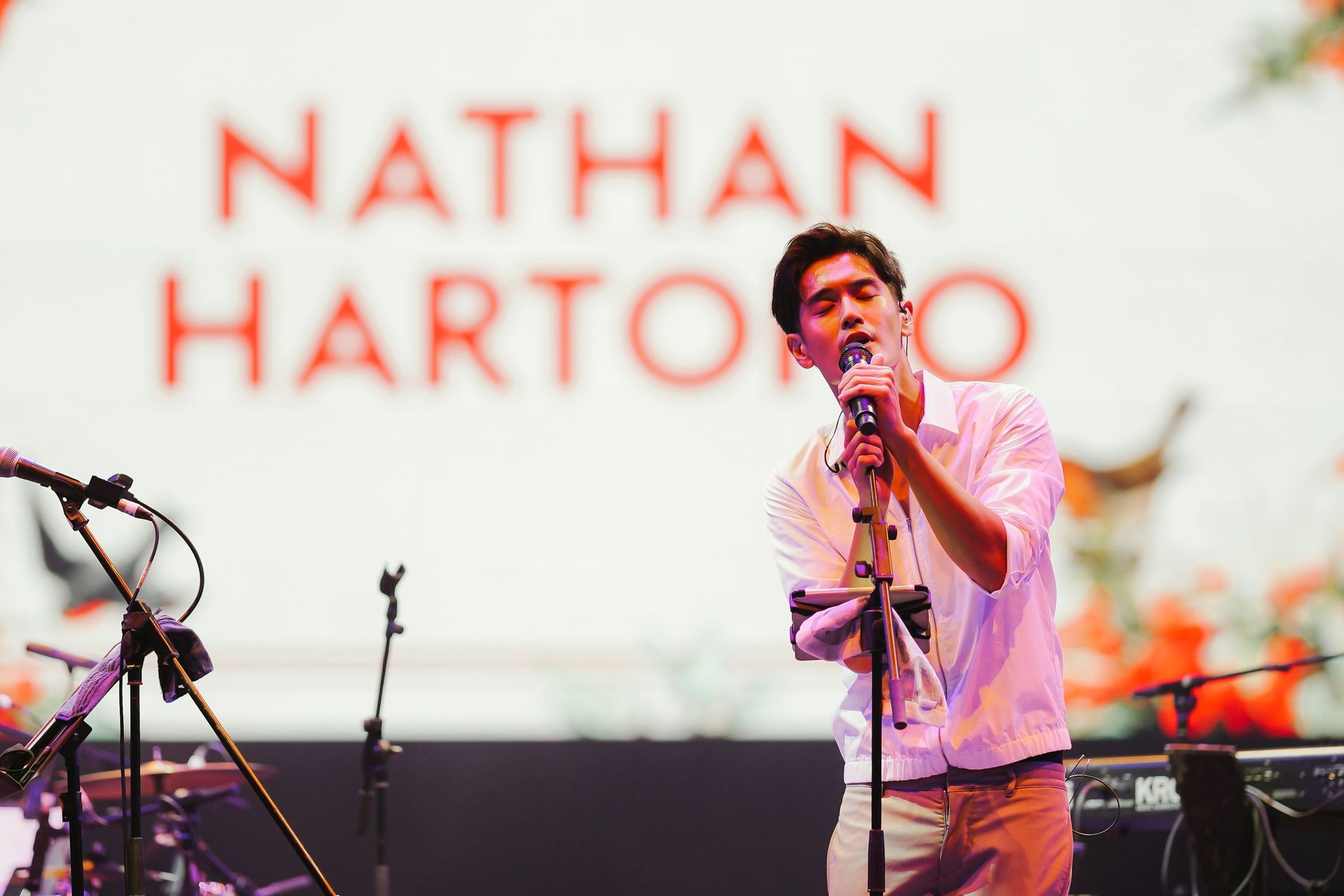 Nathan Hartono | Aloysius Lim for 24OWLS
Siti, a live music fan who caught the evening show mentioned, "It was awesome! It was really great to finally listen to live music as it's been nearly a year since. I can't wait for more concerts, especially outdoor ones where we can just sit and relax and enjoy the atmosphere." 
When asked about some of the safe distancing measures, she added "The safe distancing measures were really good, and I did not feel unsafe at any point. However, I think the seating arrangement affected the energy levels of the crowd."; a nod towards the 1-meter between audiences rule. "Perhaps the organizers could consider having seats of two next to each other in the future so that you could at least enjoy the concert with your loved ones. I felt a little sad that I couldn't enjoy the music with someone next to me,"  she continued.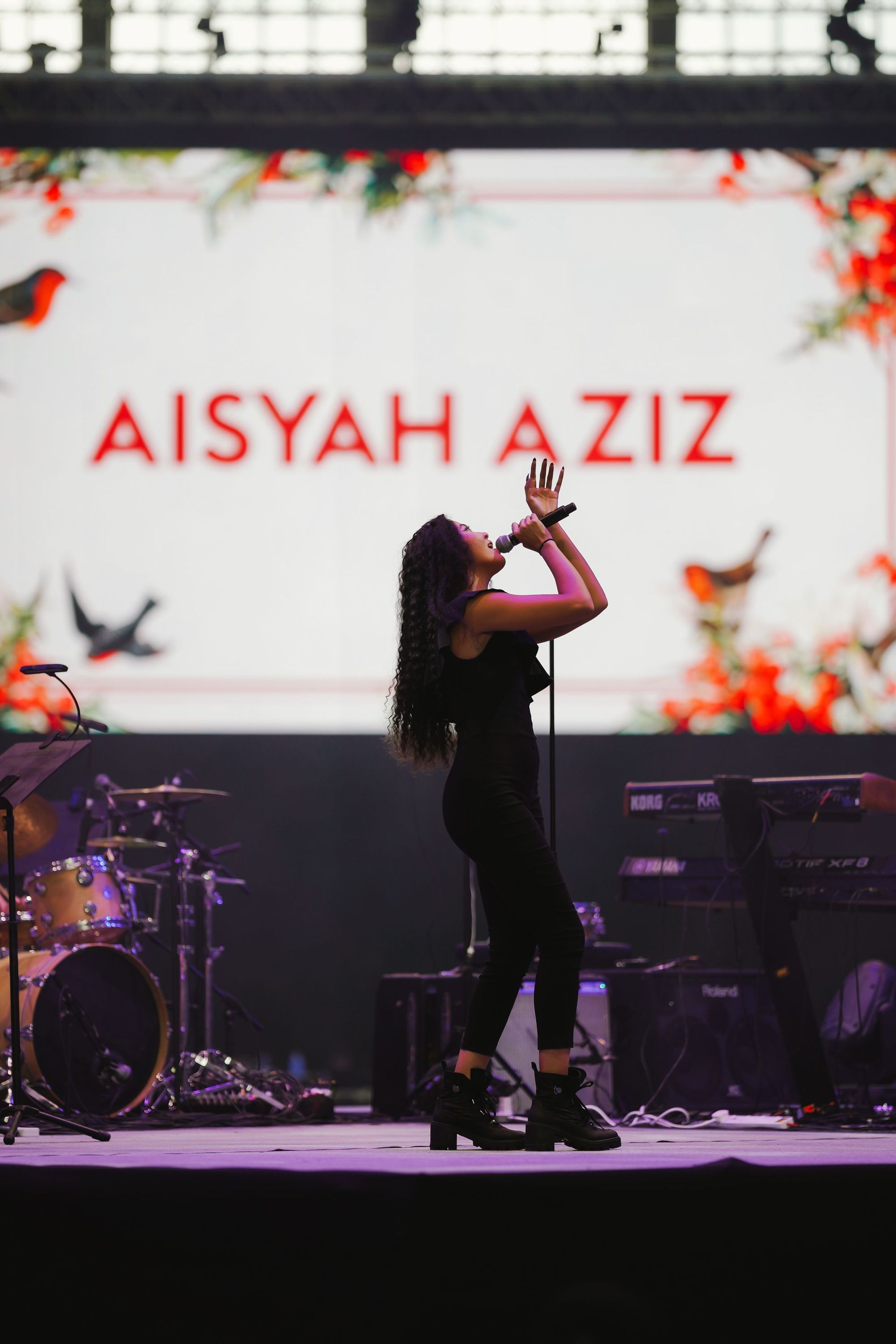 Aisyah Aziz | Aloysius Lim for 24OWLS
While the distance between audience members may have affected the whole concert experience, Sarah, who was also in attendance for the evening show agreed that this is a necessary precaution to ensure the safety of everyone, "While I do miss being able to jump and sing and mosh with friends (as compared to gesturing excitedly to each other from a meter away), this likely is the best possible setup given today's situation!"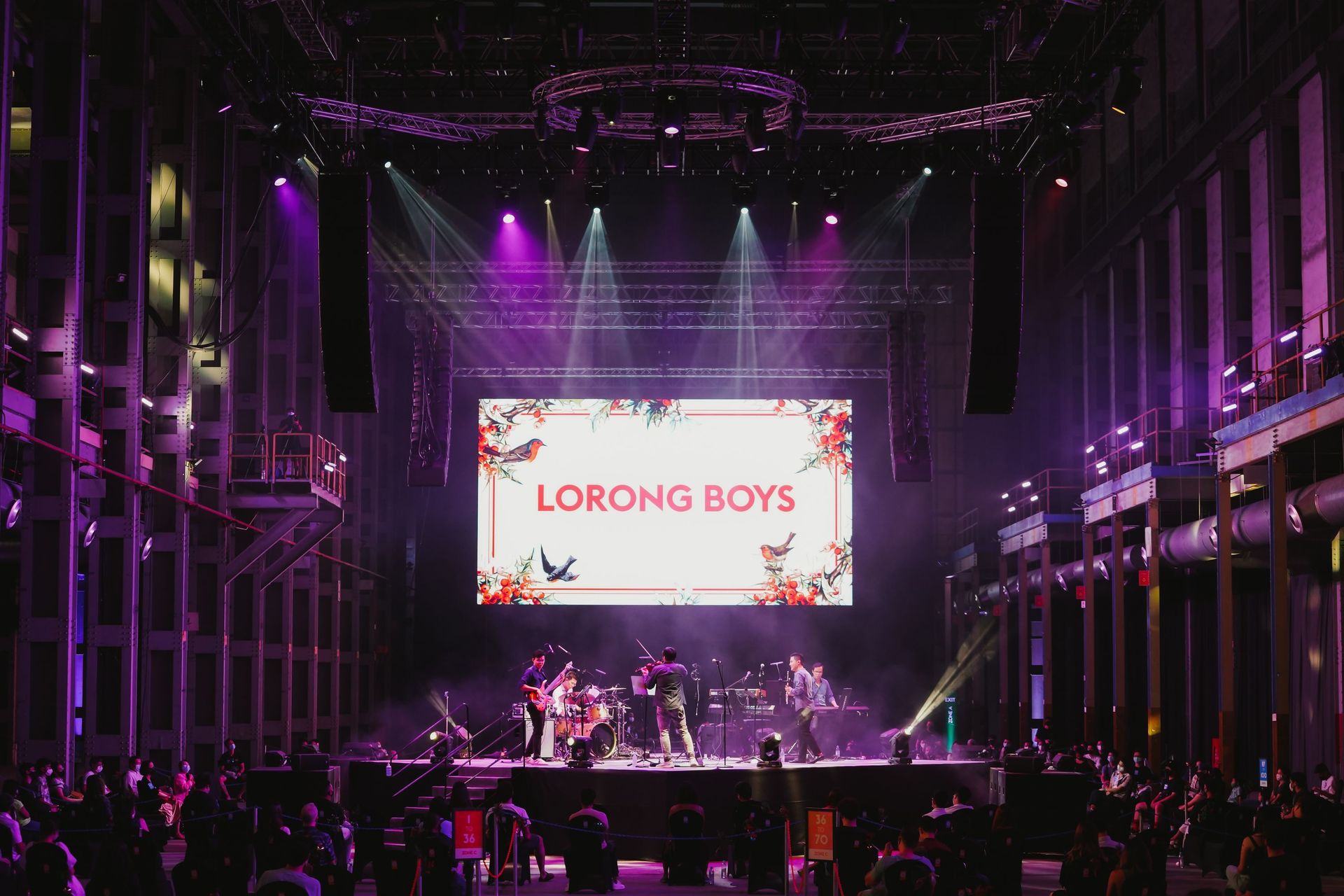 Lorong Boys | Aloysius Lim for 24OWLS
Back To Live
Fans who attended Back To Live enjoyed performances from the likes of Benjamin Kheng, Sezairi, Charlie Lim, THELIONCITYBOY, and more at the Sands Theatre at Marina Bay Sands. Attendees also had to take a mandatory pre-event Antigen Rapid Test (ART) which was free for all ticket holders. "It was incredible! The sounds and the lights, I didn't realize just how much I missed it until then", mentioned Deepa, who attended the concert. Safe distancing measures at the concert included not being allowed to speak to anyone, and also being unable to cheer or dance which "definitely dampened the vibe," according to Deepa.
 

 

View this post on Instagram

 
The pre-event ART procedure also provided results within 30 minutes of taking the test. "The whole testing process was painless and fuss-free," claimed Karen, who went on to say that she wouldn't mind getting swabbed again in the future in order to attend live music events.
Jazz at Play: 7 Songs at Christmas
Over at the Victoria Theatre, Jazz lovers were treated to performances by Wei 5 featuring Alemay Fernandez, Rani Singam, The Steve McQueens, the James Lee Group, and more at Jazz at Play: 7 Songs at Christmas. Having gone a while without hearing live music, Kelly said, "Being able to go to a live concert after all this time was a breath of fresh air. I felt that I was finally relaxed and The Steve McQueen's is also such a terrific band too". As part of safe distancing measures, the venue capacity was also limited to ensure the safety of the audience. Ushers were also deployed at the concert venue to ensure that safe distancing rules were being followed. "Going in and out of the venue was really smooth and there was good customer service from the staff and ushers. I wish that more people could have had the opportunity to go." She added.
Jazz at Play: 7 Songs at Christmas | Arts House Limited
The safe distancing measures may require some getting used to, but it is essential in order to ensure that live events can go on safely. 
*Names were changed for anonymity.
---
---