I, along with some 349 others sat and paid witness to the glory of Saints Amongst Sinners at their album launch showcase on the 13th of November. Being cozied up in the seats of Esplanade's Concert Hall while the 7-piece outfit brandished their instruments around the stage felt like a crime, every inch and fibre in my body was screaming to stand up. Their energy, ever infectious - their stage presence, transcending heights beyond belief.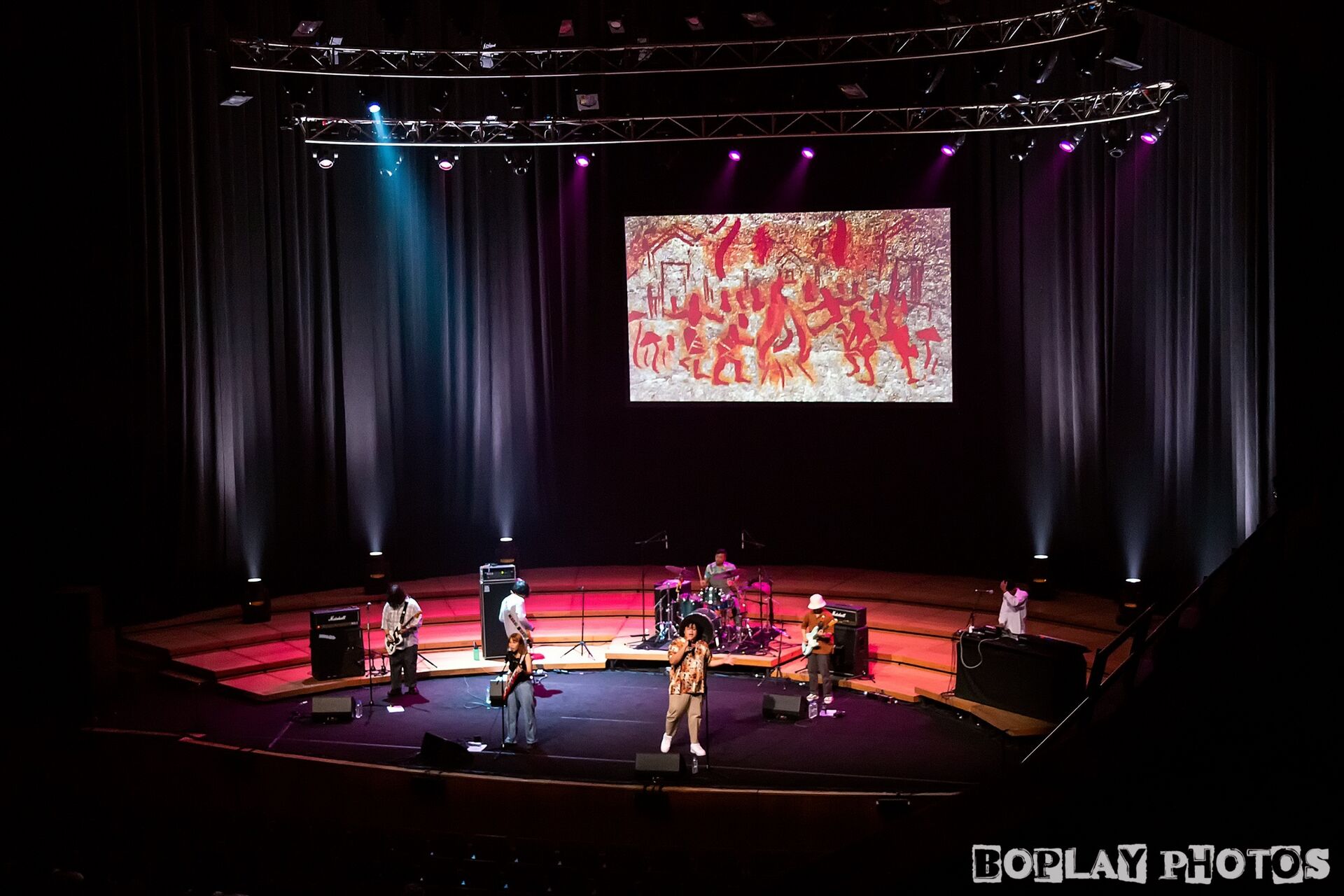 Visuals inspired by the journey of the band thus far backdropped the stage; mushrooms and UFOs were littered throughout the screen in the first half of the set. While they were beautiful and captivating in every way, it was almost impossible to keep your eyes on them - a sense of apprehension surrounded the air, take your eyes off the stage and you might just miss something from the band's eccentric showmanship and bravado.
Harist, the bassist was seen throwing up his tool and catching it in mid-air, Mateen, the vocalist armed with only his voice, two-stepped with both hands tightly gripping the mic stand. Every single time they bust out a move, be it through jumping or punching the air - the crowd's immediate reaction was a roaring applause followed by screams of approval and "Yeahhhhh!". Confident and poised, they fed off the crowd's energy and continued on with their electric performance.
"It feels so good to be back guys, this is so surreal sia," Mateen exclaimed, catching his breath after going absolutely berserk.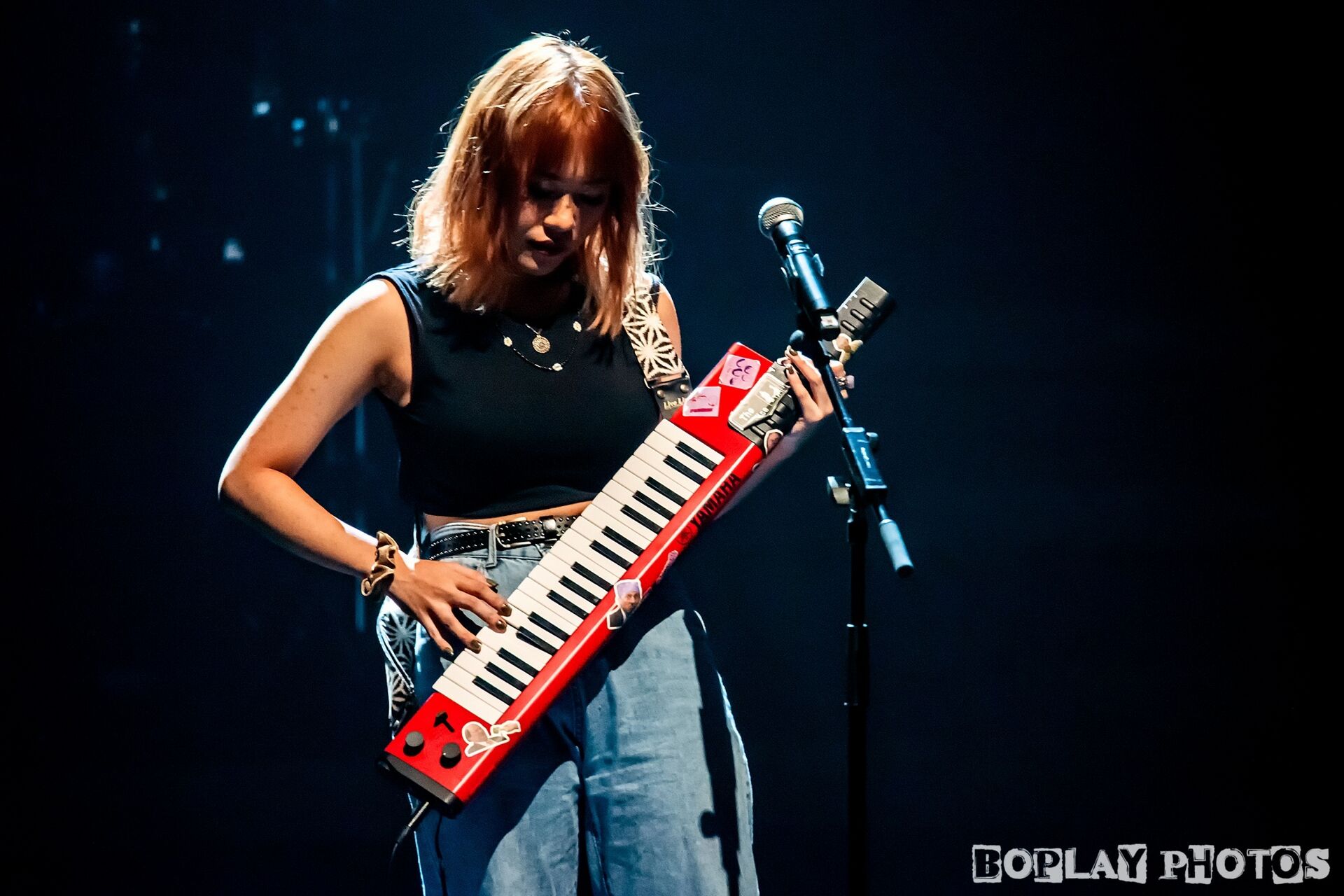 Day, strapped with a keytar took the time as well to give thanks to the bands that inspired them, such as Subsonic Eye, Summations, and Carpet Golf, as well as the people behind their band's production and music distribution in Leonard Soosay, Josh Wei of Snakeweed Studios, and local label spikyfruits.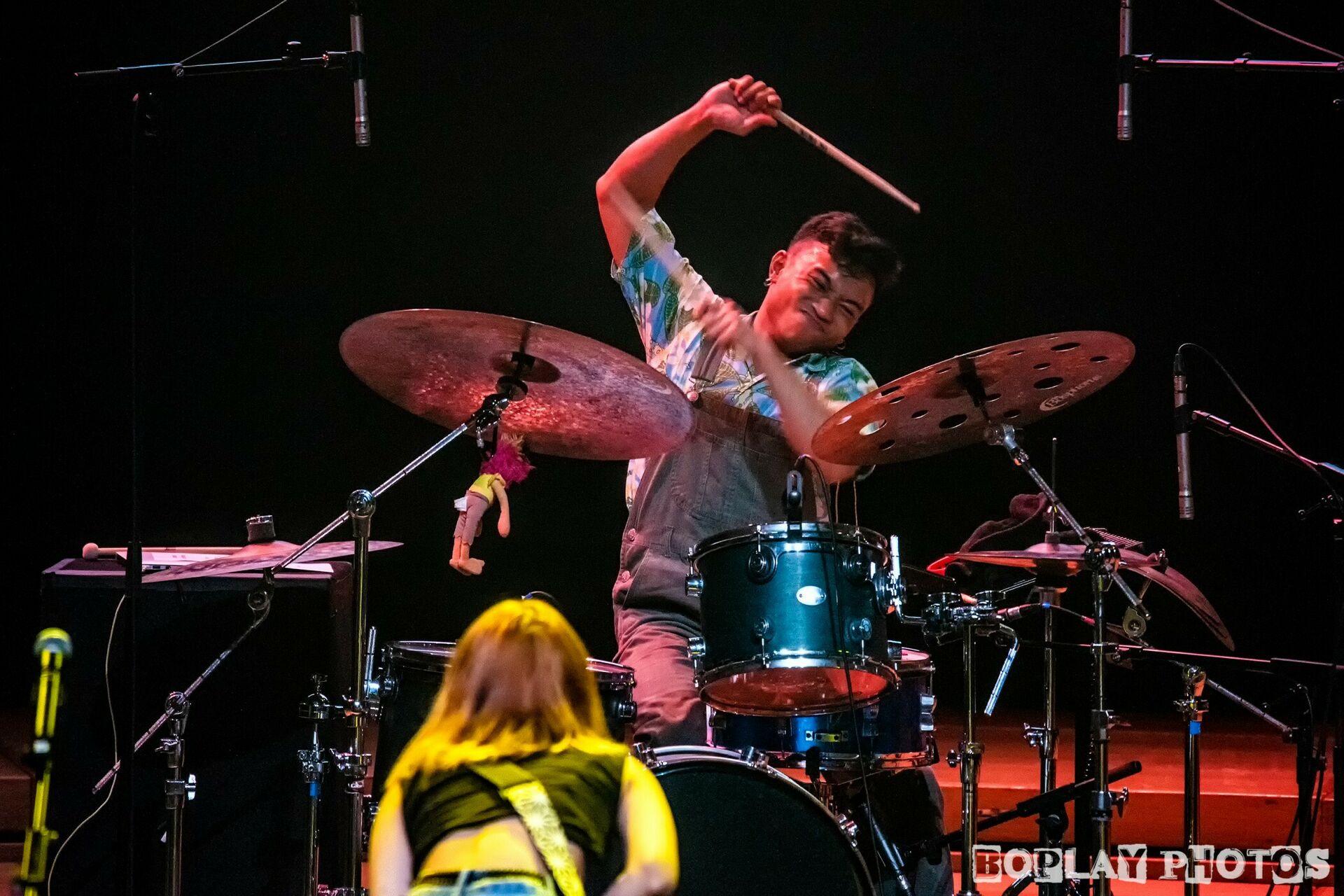 The band debuted the live performance of their brand new tracks from their first-ever full-length album Y/OURS, and we were treated to the drumming prowess of Martin, as he single-handedly enthused the crowd with his drum solo on the track 'Ikhlas'. As the performance of 'Bind' was building up to its climax, the singer was seen walking around the stage, gesturing his hands to the crowd to raise their energies, and what came out of it was a beautiful release from both entities.
They made sure to end the night the way they started, closing their set off with 'Enigma'. Timed in at almost 6 minutes, the track, similar to 'Bind' is a progressive build-up that culminates with Mateen screaming to bits. This time, however, he got the entire concert hall to clap to the drum's beat. Synchronised, all of us were cueing in Mateen to emphatically crown off the night.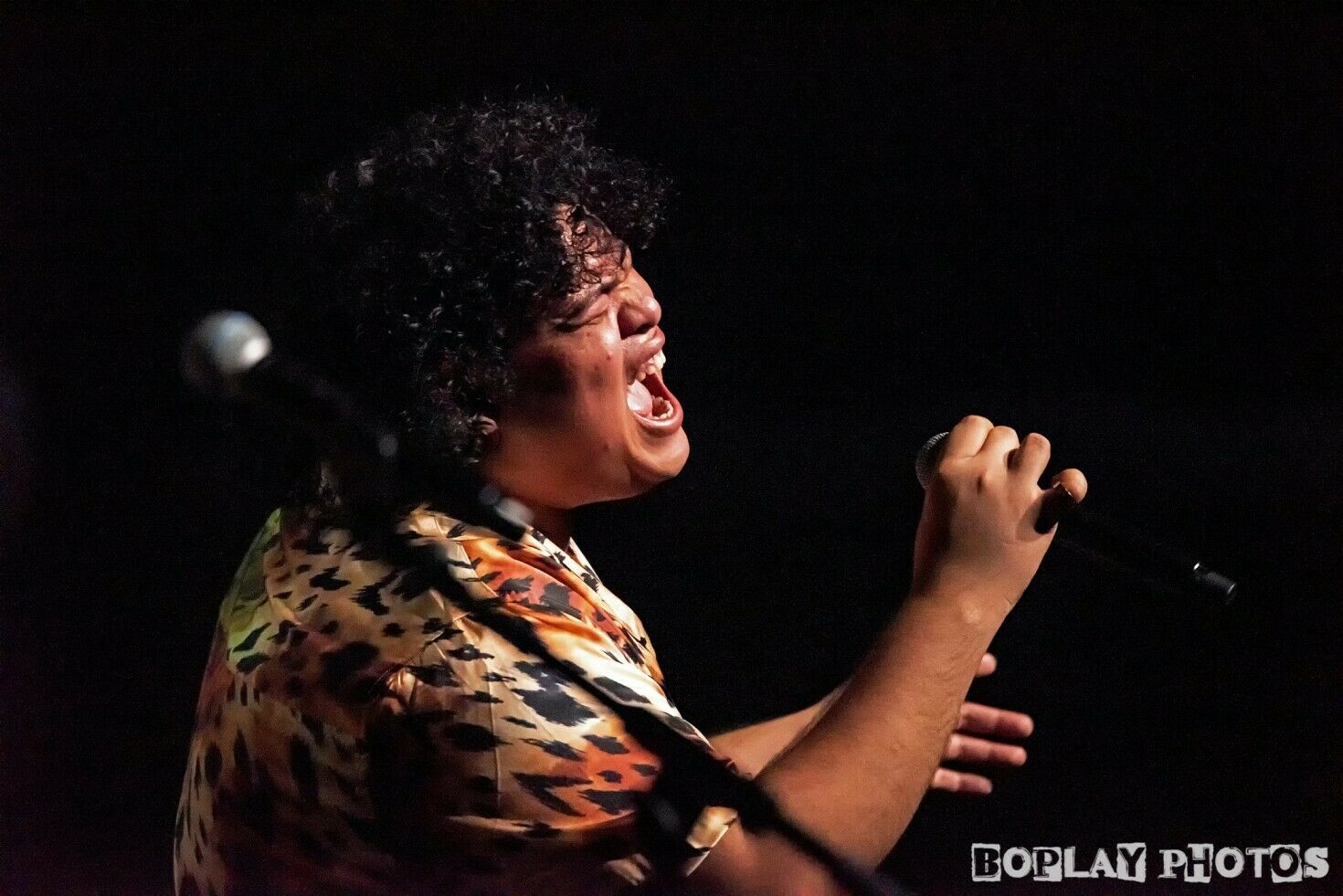 Some of the people in the crowd took the liberty to give them a standing ovation as they left the stage, while the rest of us clapped our hands so hard we barely felt our palms. The lights, however, were still turned off and I felt hopeful for an encore - my energy was still at an all-time high from the roller coaster of a performance.
Instead, we were greeted by a montage being played on the screen, where we were given an inside look at the band's growth and their individual antics. We were shown footage of them going on tour, to their recording sessions as well as their documentation of their first-ever show at Esplanade's Outdoor Theatre.
Funnily enough, the appetite for an encore dissipated, and instead, a feeling of pride and warmness came over me. I don't know any of them personally but I've always been bullish of them - and to see them basking in all of their glory on that night, it was impossible to feel otherwise. 
This was branded as An Adventure of Cosmic Proportions, and it truly lived up to that name.
---