Zendyll Music Agency, alongside the National Youth Council and the Ministry of Culture, Community and Youth (MCCY) have partnered with the Somerset Belt to present ARtistry@Somerset, a series of augmented reality (AR) performances. The minute-long, genre-crossing spectacles include the likes of Feez, RRILEY, Yung Raja, Intriguant, and Iman Fandi.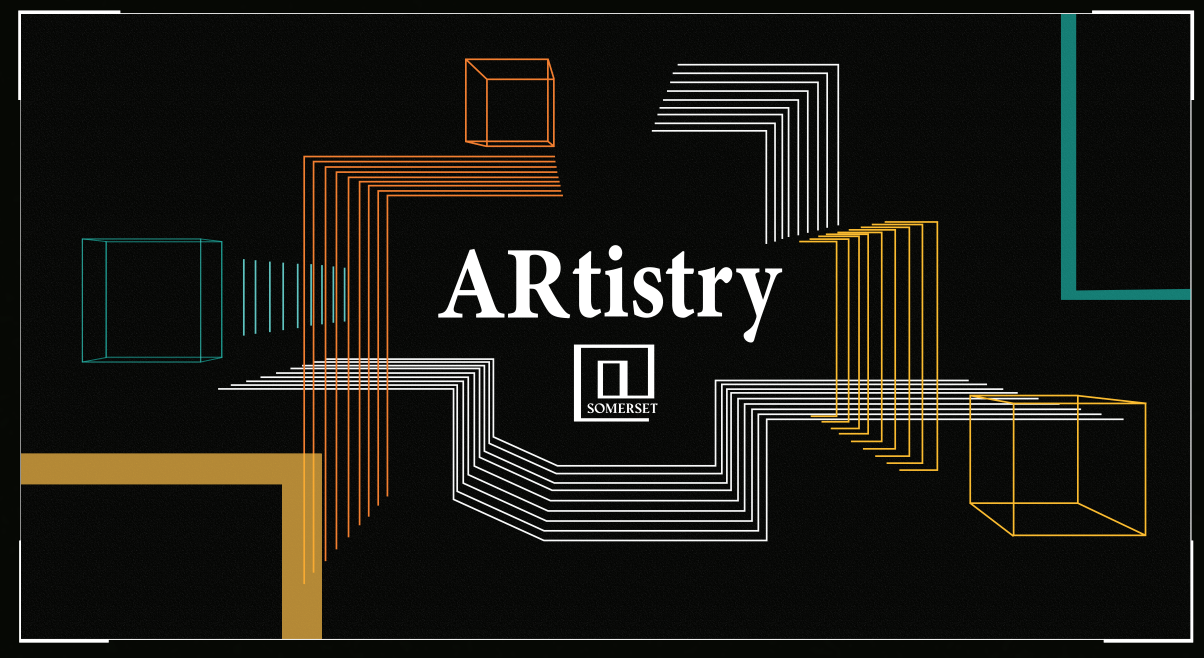 Starting this month till the end of the year, QR codes to the unique performances will be strategically placed on floor spaces of the iconic Somerset Belt – Skate Park, Youth Park, Triple One Somerset, Cineleisure, and *SCAPE. Punters will have to use Instagram or Facebook to activate the digital performances on their phones.
The conceptualisation of each AR performance is unique to the artist's style and musicality. Put on your dancing shoes- each artist's clip features their own choreography, a wink to the Somerset area's popularity in dance choreography and artistic expression. 
Shawn Wong, Deputy Executive Director of *SCAPE conveys their ambitions through this initiative: "In this partnership with ARtistry@Somerset, *SCAPE hopes to connect with youths in the phygital world, where youths can dream beyond what is possible in the physical. At *SCAPE, we are looking to support and showcase innovative ideas our youths can put forth."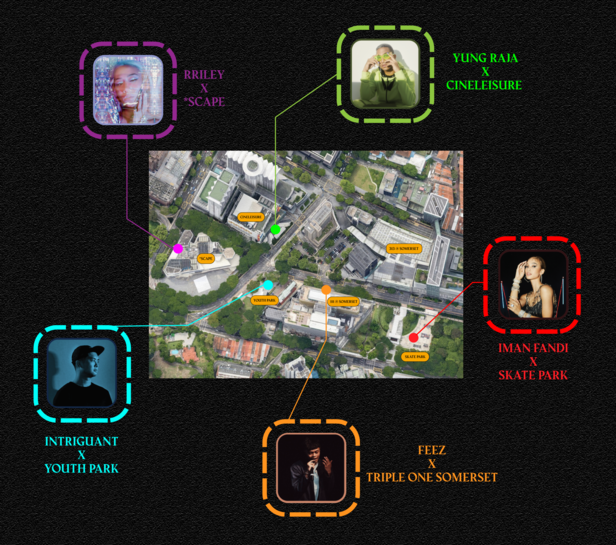 The initiative also aims to divulge the cultural history of Somerset for the youth of today, as well as ruminate on the future of what the popular district holds for them. 
In a press release statement, founder of Zendyll, Jon Chua JX shared: "We fiddled with the idea of using AR technology to bring artist performances closer to the audiences while amplifying the youth-centric district. With ARtistry@Somerset, it enhances the vibrant culture and pushes the boundaries further at Somerset. The combination of digital and physical elements in the production of cutting-edge artist performances aims to entertain, educate and involve youths in the heart of Singapore."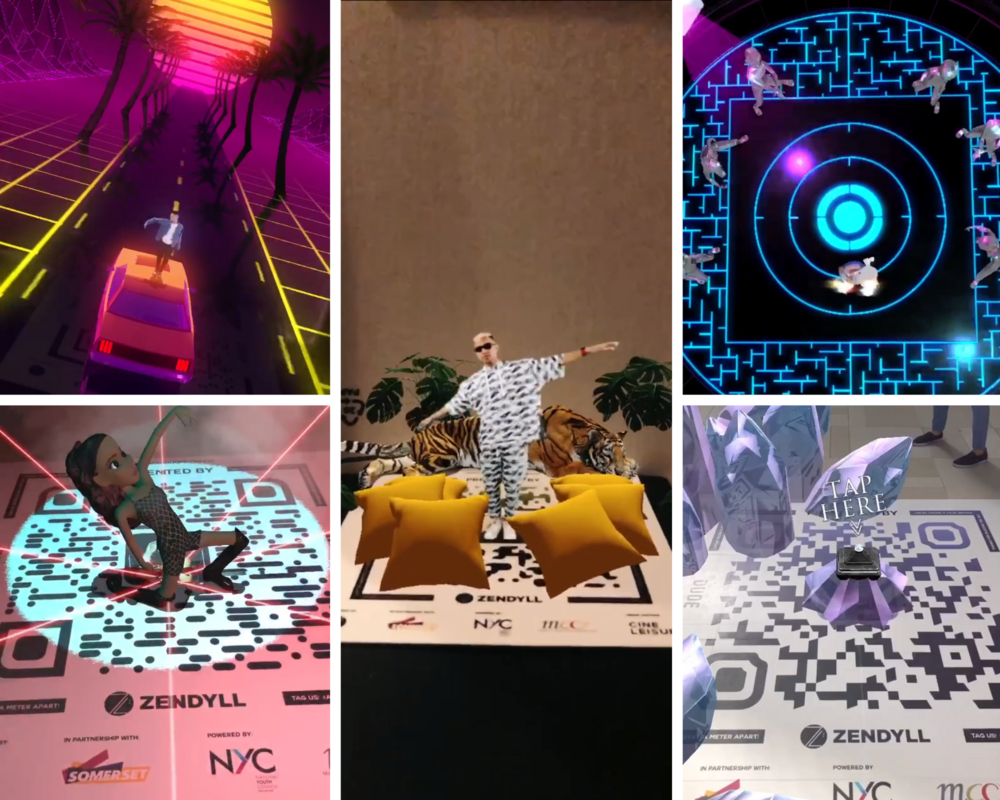 Local electronic producer Intriguant adds: "It's been over a year that Singaporeans haven't been to an actual club or dance floor surrounded by other music lovers, so I wanted to recreate that experience."
"I hope that when everyone sees my performance on my animated mini me, they'll feel like they're in a virtual concert and hopefully I'll be able to host a live concert soon for my fans," Fandi expresses, the singer known for her dance choreography alongside her music releases.
Catch the special minute-long AR performance of Intriguant's 'Wind', Fandi's 'Timeframe', Yung Raja's 'Mami', Feez's and RRILEY's exclusive track releases via ARtistry, set to be released in the following months.
---
For more information, visit Zendyll's facebook page. 
---
---