Transcending the barriers of language, culture, and trends, rock music has been the heartbeat of many music lovers all over the world since the 1940s. Remaining timelessly relevant over the decades, the genre that has created the likes of The Beatles, AC/DC, and Pink Floyd, has always found a way to connect with listeners – whether they are feeling energised, relaxed, or downright angry – by soft and lush melodies, cool surfer tunes, or a lyrical diatribe set against wailing guitars and threshing drums. 
From classic rock 'n' roll, to its consequent subgenres of progressive rock, math rock, punk rock, and more, rock music has morphed itself to accommodate and appeal to the masses, all while retaining its irreplaceable blueprint. In Singapore, the same has led to a myriad of rock talents rising to conquer and electrify the scene, each boasting their own unique ethos from the other. 
With bands such as Caracal, Sphaeras, Astreal, The Observatory, and more, here's a list of rock artists and bands from Singapore, in alphabetical order, for you to check out, so you can dive deeper into the world of rock. If you're eager to try other genres and mix things up, take a look at our classical list and pop party pack too – there's always something for everyone. 
---
Astreal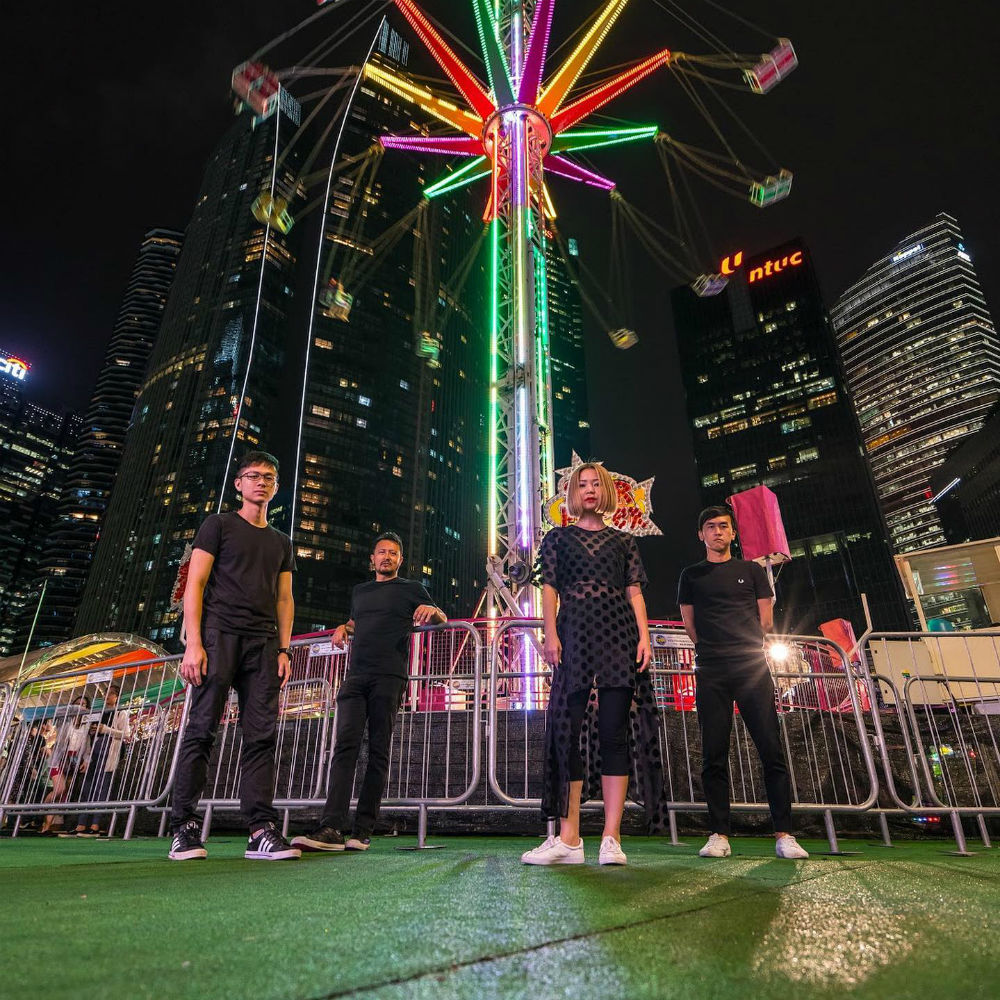 Photo: Astreal
There's something captivating in the rarity of rock bands being fronted by a female vocalist. Astreal have gone through multiple changes in members, and their latest lineup features Ginnette Chittick on bass and vocals, Muhammad Alkhatib on guitar, Joseph Chian on drums, and Jason Ang on the keys. Through the changes, however, the band has been able to retain the elements that make their music distinctly Astreal, a coherent fusion of shoegaze, electronica, noise-pop and rock. 

It's also recently at Baybeats 2020 and the Rock and Indie Festival 2020 the band emerged again, after a two-year hiatus. 
---
Bad Dod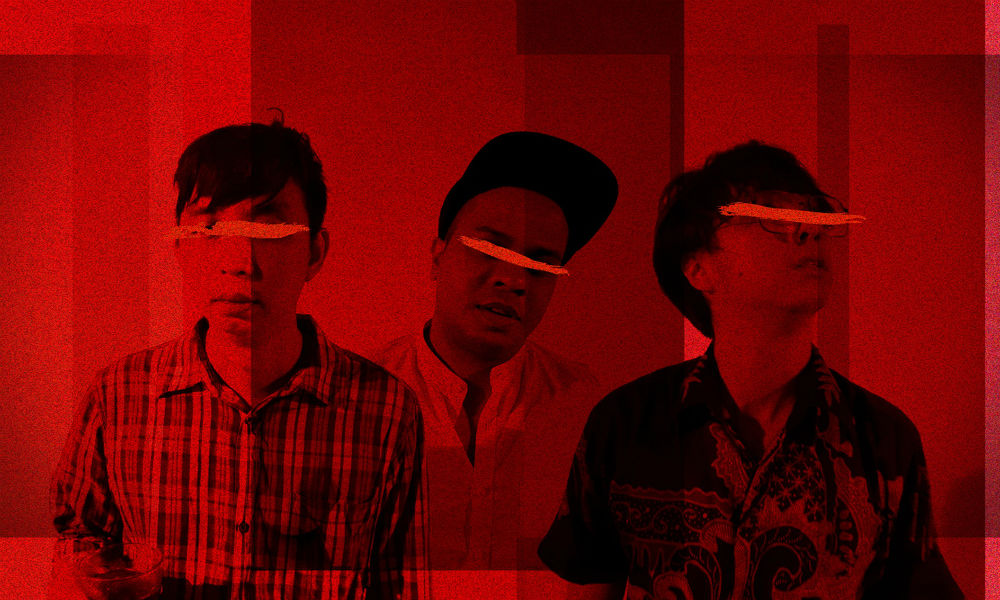 Photo: Bad Dod
You can find a good package of fun, rebellion, and intensity in Bad Dod, with a string of releases aptly titled Yikes!, 'geezer', 'Lost an Erection', and 'Outta My Brain'. While their bio on Spotify states the irony of being a garage rock band without the ability to afford a garage, these rock stalwarts definitely have played like they have been practising in one – delivering quality performances with raw energy and charm, not once slackening throughout the length of their shows. 
This was the scene at their first-ever live concert, which took place at the Vans Musicians Wanted Showcase – the same competition they were crowned the winners of in 2019. On a smooth rise to bigger opportunities, Bad Dod would later go on to open for indie rock band The Beths from New Zealand at their stop in Singapore later that year.
---
Caracal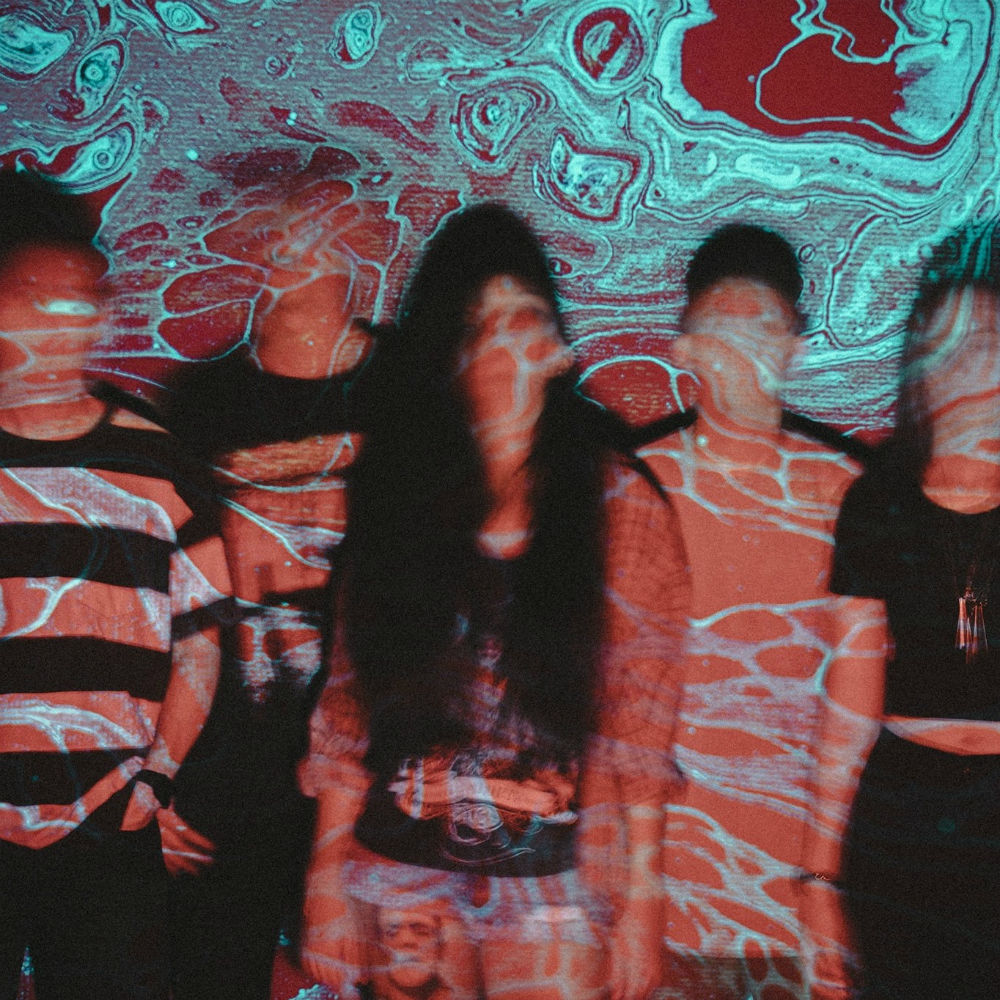 Photo: Caracal
Whether it's from their smashing rock hit 'Welcome the Ironists', their visceral performances of anger and chaos, or their recent debut of new guitarist, Michelle Quek at *SCAPE Music Day Out, Caracal is not a post-hardcore act unheard of in Singapore. As an active force and player of Singapore's heavy music scene, Caracal have crafted a momentous career for themselves with a bulk of quality releases, from 'Manicenigmatic', 'Cheers to Love', to 'God Damn Tree', and more. Unrelenting in spite of lineup changes, including the departure of former frontman, K.C. Meals, Caracal has sprung up from one obstacle to another, and currently performs with Rachel Lu as frontwoman of the band.
---
Forests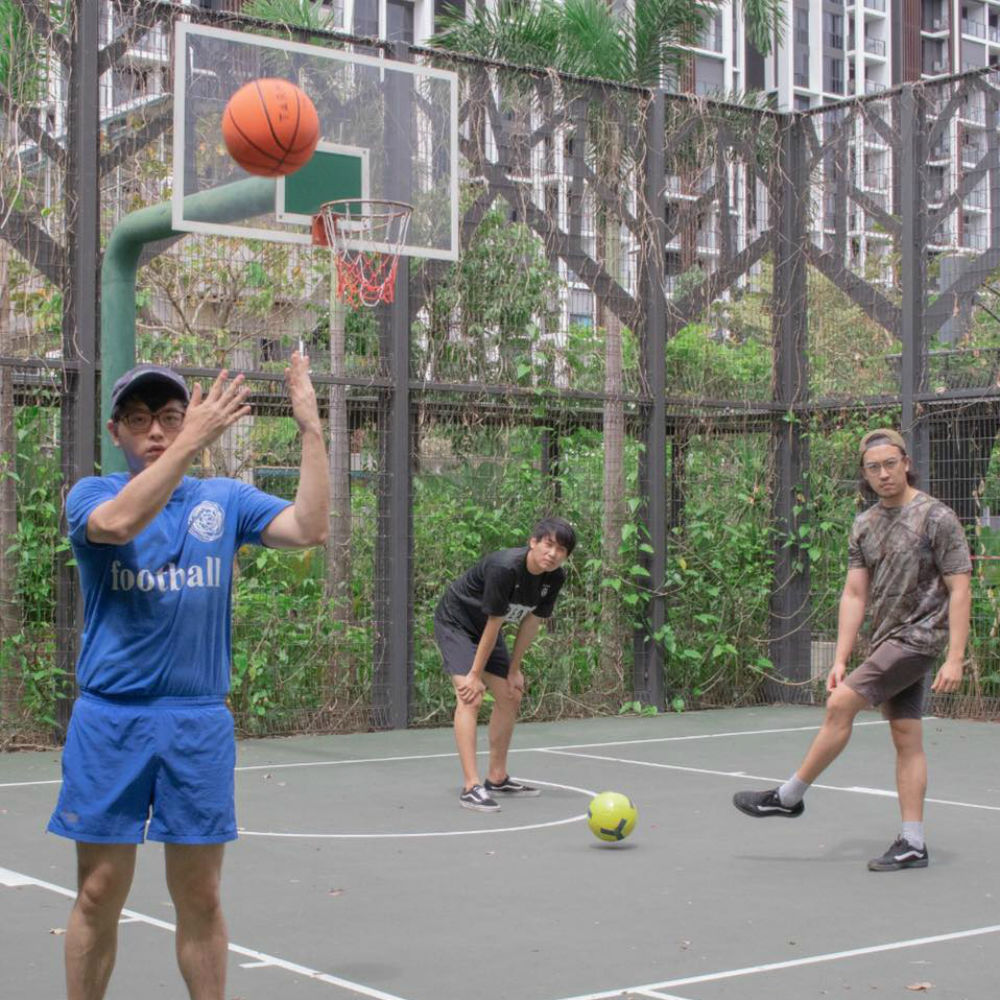 Photo: Forests
A fervent concoction of emo, pop-punk, and math-rock is what makes indie rockers Forests stand out from the crowd. While the band is known for hopping from one intimate gig to another in their home base, Forests have graced regional stages from Malaysia, Japan, Taiwan, Hong Kong, to even Guangzhou, performing their upbeat and energetic riffs against lyrics tinged with a hint of dejection, indignance, and melancholy. 

It was also only in November the band graced the Baybeats stage, stunning the online audience with the likes of 'Tamago', 'Kawaii Hawaii', 'Who Cares Really?', and more. Listen to their latest album, Spending Eternity in a Japanese Convenience Store here.
---
M1LDL1FE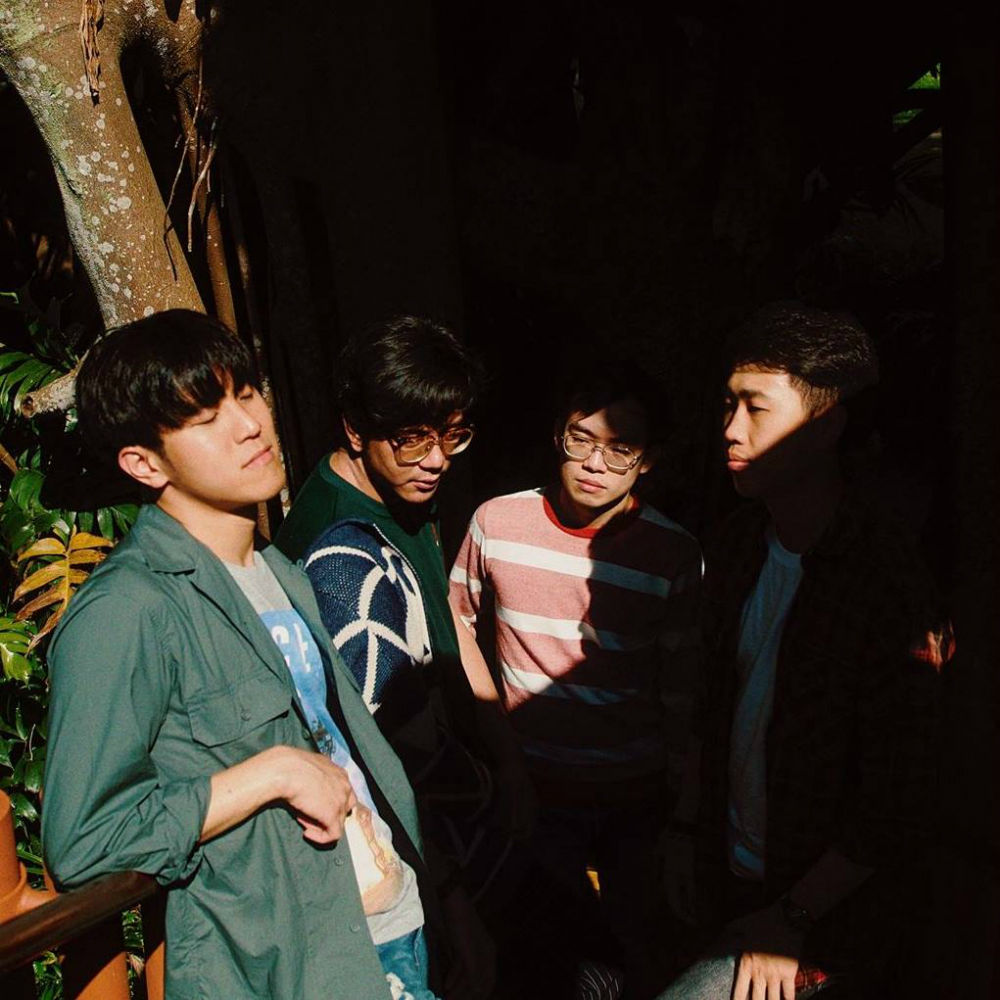 Photo: M1LDL1FE
Consisting of bassist David Siow, drummer Jeryl Yeo, guitarist Tan Peng Sing, and lead vocalist Paddy Ong, M1LDL1FE have made a distinct mark in Singapore's music with their lush, synth-driven, nonetheless bold indie-rock pop creations. Arguably one of the biggest bands in Singapore today, they have also accumulated noteworthy pools of fans in Taiwan, Hong Kong, and more, making the bulk of over 19,000 listeners on Spotify in total. 
Fresh off their releases recently is 'Can't Seem to Get Anything', a whirlwind of fuzz guitars and eerie synth sounds that resonate with the current mood brought on by the pandemic. Treading on the feelings of depression and anxiety, the release is a darker turn from their previous singles, such as the dancey 'Small Lanes' from earlier this year, and hit 'Distraction' from 2017. 
---
Plainsunset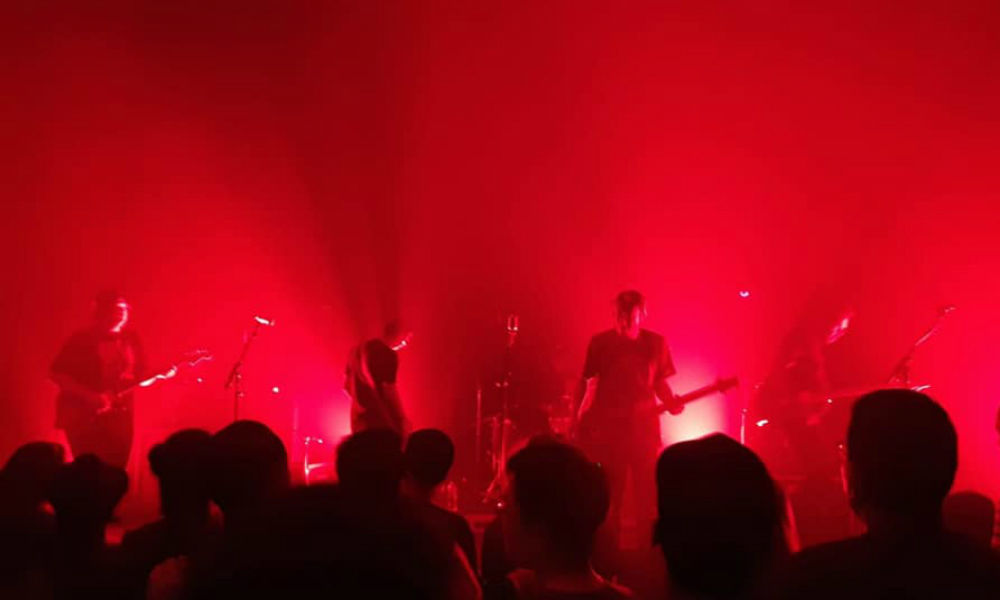 Photo: Plainsunset
It has been a while since we attended a gig, but fans remember the energy and immense fun experienced at every one of Plainsunset's shows. Seen as one of the more influential bands in Singapore, Plainsunset are no strangers to performing at home, with their last concert held at the Esplanade in January this year with Caracal and Sun Eaters; or in the region, having graced the stages of Hong Kong, the Philippines, New Zealand, and more. Listen to their tracks like '2014', 'Johari Window', and 'Six / Four', which mark as a testament on their stronghold in Singapore's ever-evolving music scene.
---
Ramli Sarip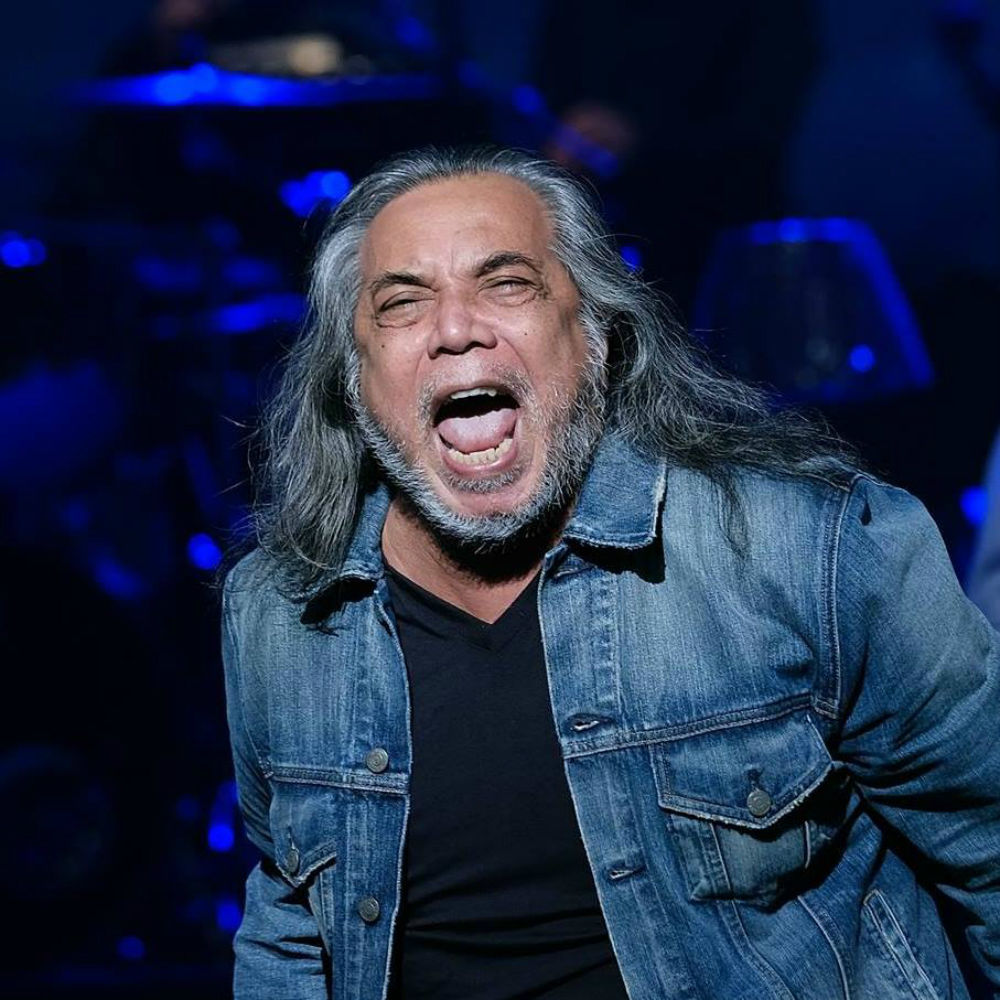 Photo: Ramli Sarip
Ramli Sarip's legacy as a pioneer of the local rock scene has been long established with a series of milestones. Dating back to his time in heavy metal rock group, Sweet Charity, "Papa Rock", as Sarip is fondly known, was considered one of the contributors who popularised rock music in Singapore, simmering what would become a "rock explosion" in the country from the '70s to the '80s. That effect would go on to spill into Malaysia, wherein he also lent his vocals to Malaysia-based group, Lefthanded. 
Since then, Ramli Sarip has released a whopping 12 solo albums, with the latest being Ihan from 2016. Last year, he also lent his soulful vocals for the national anthem at the National Day Parade, drawing comments lauding his folkish rendition as "different" and "heartfelt" from Singaporeans and other viewers in the region. 
---
Sphaeras
Photo: Sphaeras
Consisting of Hao Kai Lek and Chun Kit Wun on guitars, Zakhran Khan on drums, and Axel Serik on bass, Sphaeras easily fall into the genre of math rock with their melodic and turbulent creations, but still prefer to identify more as an instrumental band and quartet. Though it hasn't yet been a decade since they started out, the band so meticulous at crafting potent soundscapes has gained much recognition from playing at intimate gigs, as well as their breakout at Baybeats in 2014, leading to collaborations with other like-minded artists. Check out their 2016 album, Sun Seeker with Odradek from Brazil, or their set with emotive rock band Two Seas from Singapore for a taste of their passionate rock-outs. 
---
The Observatory
Photo: The Observatory
In the 19 years of their career, The Observatory have consistently proven themselves to be a distinct group of artists reinventing today's music, traversing from genre to genre with their experimental, avant-garde rock approach. Having performed on stages such as the St Jerome's Laneway Festival, MTV's Pattaya Music Festival, Seoul Fringe Festival, and more, the band's influential position in the region stands with an extensive portfolio since their first album Time of Rebirth in March, 2004. Recently, they dropped Authority is Alive, a collaboration with Japan's psychedelic legend Haino Keiji – resulting in intense and stormy sounds that brings forth what it means to be art rock veterans. 
---
The Pinholes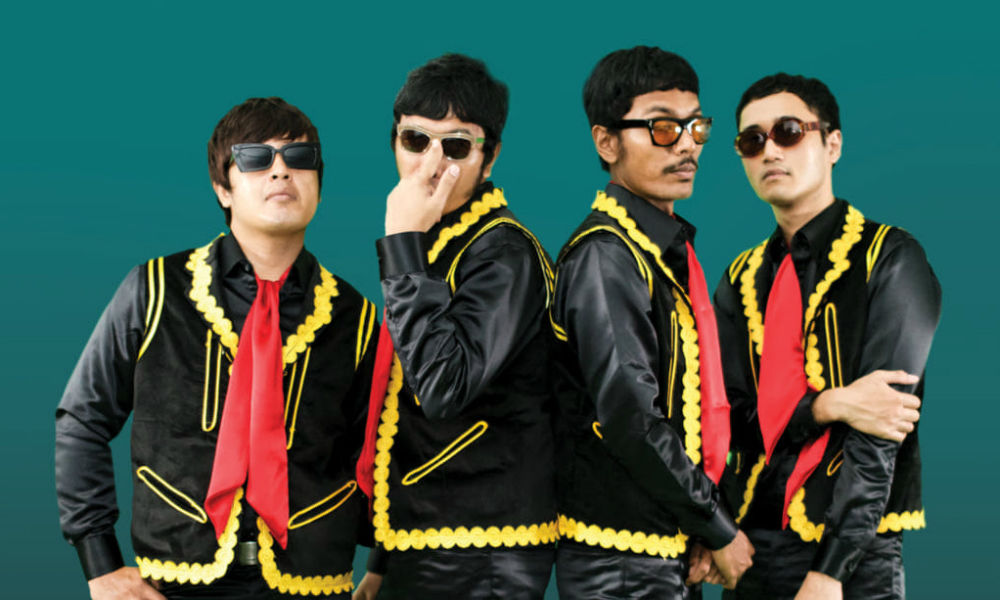 Photo: The Pinholes
The Pinholes have become a quintessential representative of classic rock 'n' roll in Singapore, and riding through their discography will give you a good idea why. With the elements of nostalgic sounds similar to The Beach Boys and The Stoned Revivals, the quartet has never failed to get people moving with their groovy tunes, packing a surprising punch with a unique Singaporean twist. Their hit 'Renungan Manja' is a good representative of that – or try 'Bring Back The Vibes' for a strong rush of the '60s and the warmth of everlasting sunshine.
---
The Psalms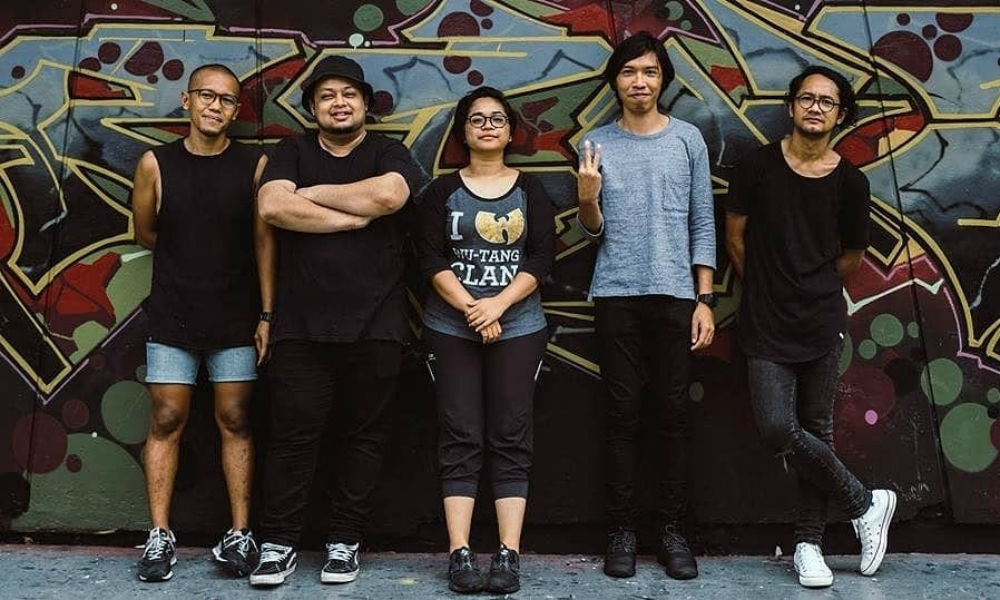 Photo: The Psalms
Formed by their desire to storytell, The Psalms were formed in 2006 with members from various hardcore and grindcore bands. With the edge of progressive rock, and a fusion of noise and experimental, the group's music-making birthed brutal and honest tracks, such as 'My Demigod Is A Cannibal' from their debut record, People Eating People and others like 'Pigeon' and 'Predator'. In 2015, The Psalms launched People Eating People with three shows at the Esplanade Theatre. Their latest release was in 2018, an eerie single titled 'Burn' that features a haunting mix of desperation, fear, and maybe even a little bit of thrill. 
---
If you're still hungry for more rock acts, check out Hear65's Discover section for new weekly finds from homegrown musicians and artists.
---
---