In the world of music where listener numbers peak and dip all of the time, rising R&B singer, Narysal, marches on steadily with nothing but the power of his voice and rawest of emotions. 
The homegrown artist's soulful, controlled vocals bear a smooth and almost effortless quality through the simple grooves of R&B. His two songs released this year, 'Fade Away', and his most recent single, 'Sorry' featuring Jonan, are a testament to how much his listeners are attuned to what he sets out to convey in each of his tracks. Not only have the tracks notched him over 5,000 monthly listeners on Spotify alone, they have also pushed him through as one of the top 10 most-searched artists on Hear65, alongside high reviews and ratings. 
 

 

View this post on Instagram

 

While Narysal has been known to be a part of a repertoire of performances in multiple A Cappella groups such as ITE's the A Cappella Group (TAG) and The Apex Project, more needs to be known about the up-and-coming singer who has performed on stage since the age of 10 – and still continues to garner a growing number of followers in his music career. With splashes made in performing across various stages in Singapore, releasing his own music, and even his profession as a voice coach, Narysal has definitely made himself an increasingly familiar name in Singapore's music.
 

 

View this post on Instagram

 

From his journey into music to his influences, inspirations, dream collaborations, and more, we let Narysal's fans ask the questions themselves, by hosting a Q&A session through our Instagram page. Here, Narysal spills the beans:
---
When did you start singing and how did you start your journey into music? (@thisisyanlin)
When I was a child my dad used to blast Led Zeppelin, Luther Vandross and Boyz II Men on the speakers and I used to always sing along to them. I guess that's where I started singing.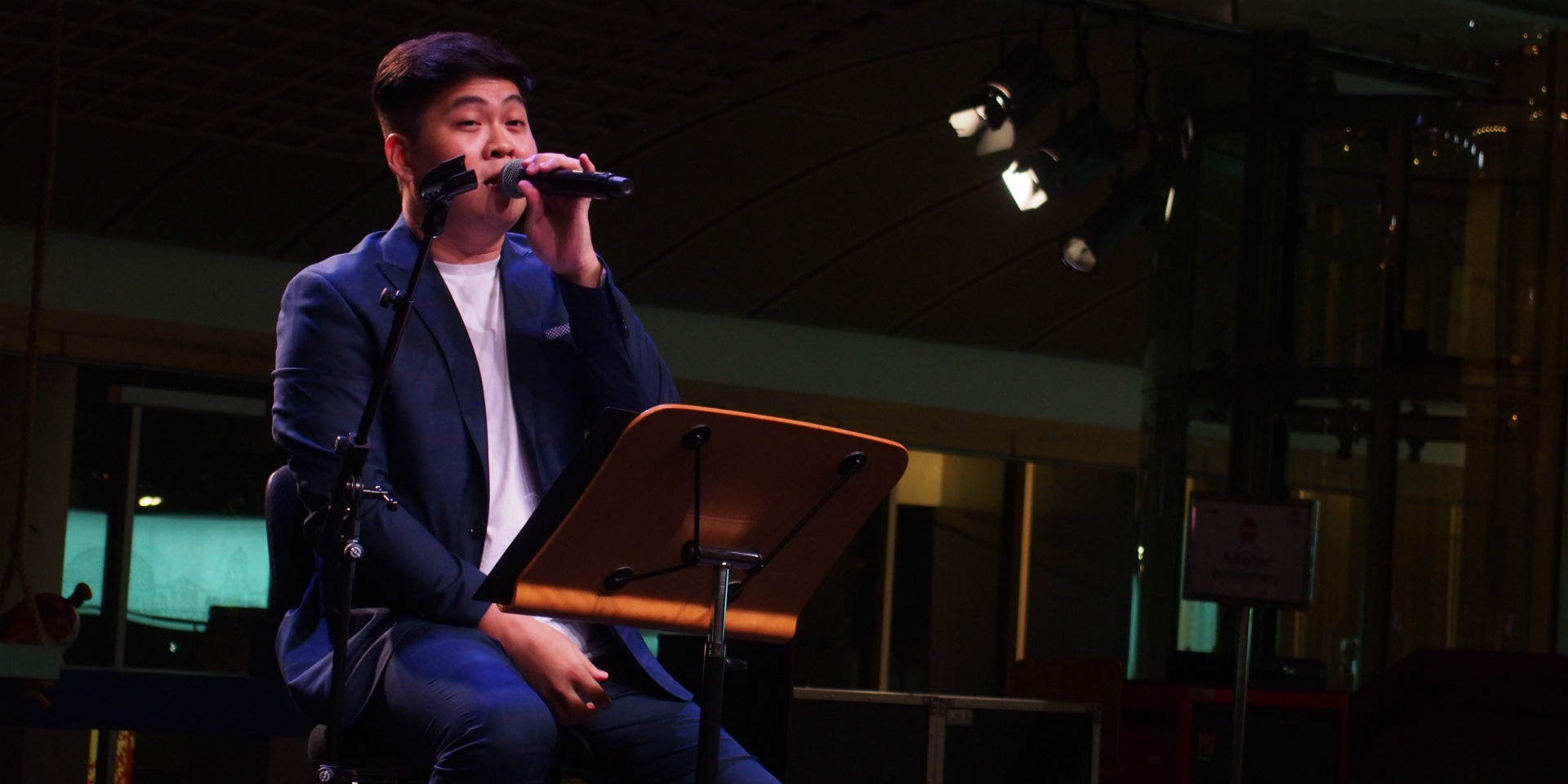 I actually started my journey in music when I was serving my National Service in the Music and Drama company where I got a chance to sharpen my skills as a singer and performer. I met many friends who were doing music as their career after they had completed NS, which inspired me to do the same too. And from there, I started doing gigs and eventually made my own music.
What genre of songs do you sing and which artists inspire(d) you? (@syamirulazim) 
I like to think that I sing R&B and Soul. My biggest inspiration as a singer would be Brian McKnight, Luther Vandross, and Stevie Wonder.
 

 

View this post on Instagram

 

Where did you get your inspiration for your song 'Fade Away'? (@fennlim)
Heartbreak.
What was the process like, writing and working on producing 'Fade Away'? I think it's such a good song omg (@inspirations.o)
Thank you so much! Howard (@howe.official) was the producer for this track. It started with Aaron (@aaronemmanuellim) laying down a sick intro and Howard with the percussion, we sampled that and began writing the lyrics for the song. We recorded my voice, and Howard did the rest of the magic.
Any upcoming collabs? Any international and Singaporean artists that you've been wanting to work with? (@chubbypororo)
Yes on the collabs! Wow there's so many I'd want to work with I don't know where to start but here's my top few: Shye (@shye.mp3), YAØ (@yaogotwav), Glen Wee (@glenweemusic), fingerfunk (@fingerfunkparty), Dru Chen (@druchenmusic), ABANGSAPAU (@abangsapau), KEYANA (@heykeyana),  Mcquin (@le.quin), Esther Lo (@estherlo96), and there's so many more.
 

 

View this post on Instagram

 

When will you release your next song? (@jodielim.tzeai)
In 2021!
What do you hope to achieve in the next 5 years? (@eseclr)
Hopefully more success in my music, recording an EP and maybe even to do what I love as a living.
---
Hop on over to Hear65's Discover section for more new and rising homegrown acts each week. If you have a homegrown artist you have burning questions for, let us know by DMing us on Instagram, or watch out for our Instagram stories to have your questions answered by the next upcoming musicians.
---
---